It's a takeover! Each month, a different alumnus takes over our Snapchat story to show us what a day in their careers is like. We go behind-the-scenes (and cubicles) of companies big and small to answer questions like: What's a foot hammock? Can you actually type on a walking treadmill? What are the best lunch spots? And, most importantly, to begin answering the biggest question: Can I see myself in one of these careers? Get a taste of what the real world has in store for you!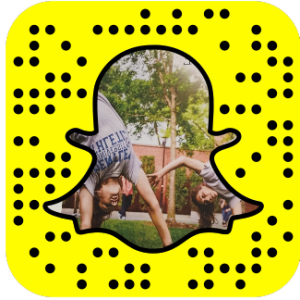 Interested in following Bentley's Snapchat? Add us!
Justine Andrews '14 is a digital and community specialist at MITX, a digital marketing company based in Boston. Justine bravely took on the challenge of being the first Bentley alumnus to take over our Snapchat story to show us what a day in her career looks like. From her morning workout to a fun evening work event, Justine infuses her days with her creativity, energy, and enthusiasm!
---
Want to take over our Snapchat feed? Email GA_social@bentley.edu to learn more.