Today's modern business education opens doors far beyond the boardroom.
Just ask Shanell Mosley '10. She took a Bentley bachelor's degree in Management and turned it into a position with the U.S. Fund for UNICEF, where she works as manager of sports partnerships. The U.S. Fund for UNICEF supports UNICEF's work and other efforts in support of the world's children through fundraising, advocacy and education in the United States. UNICEF does whatever it takes to save and protect the world's most vulnerable children.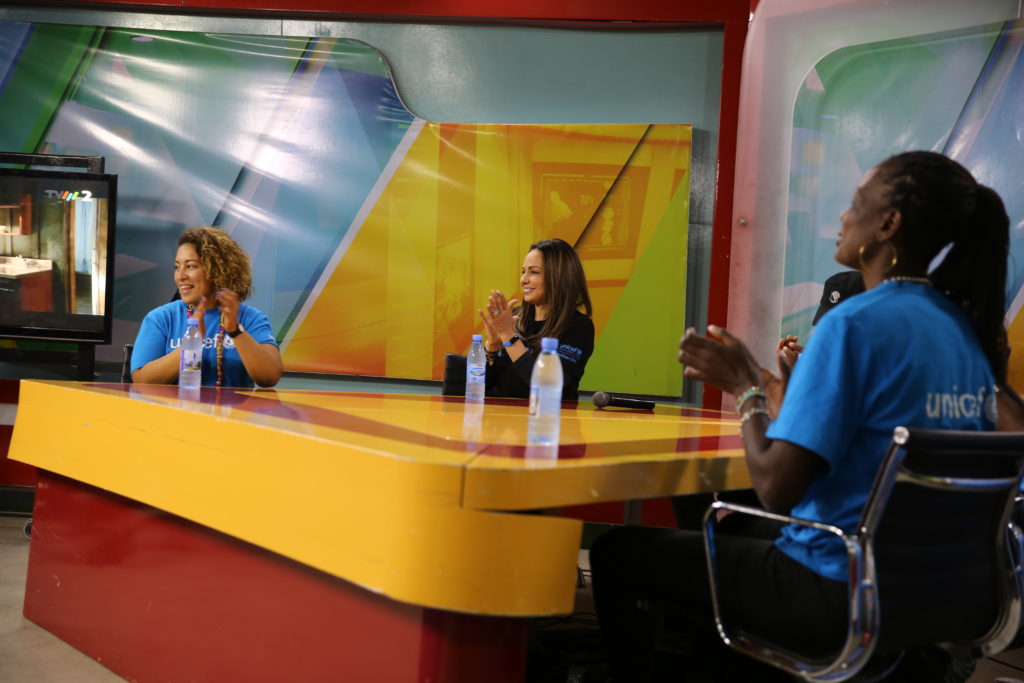 For some business majors, a career in the nonprofit world might not be the first thing they'd consider. But Mosley says thinking differently is part of the Bentley DNA. She credits one professor in particular with giving her the freedom to consider a career in making the world a better place for others.
"[English and Media Studies] Professor Wiley Davi was hands down one of the greatest professors I had while at Bentley," says Mosley. "Davi not only challenged me to think in different ways but also pushed me to create awareness around issues of diversity and inequality. Davi helped me and my classmates by creating a safe environment to discuss and explore real-life scenarios around those topics.
"Davi also helped me learn that, although I was attending a business-focused university, there were so many things that I could do after graduation, including work in the nonprofit world," Mosley adds. "Many of the lessons learned from Davi empowered me to work closely with young people and inspire them to make a different in the world around them."
Mosley paired her major with a Liberal Studies Major in Global Perspectives, and a minor in Spanish. It's just one way in which Bentley students can customize their education through a fusion of business curriculum and the best of the arts and sciences.
"I knew that I wanted to be involved in the nonprofit industry," she explains. "Having a business mindset and global perspective has been incredibly valuable to me throughout my career."
Mosley also took advantage of Bentley's hands-on learning component. She studied abroad for a semester in Spain, and took two courses that involved study in Ghana and a summer internship in Guyana with the U.S. State Department.
Back on campus, she worked four years in the Bentley Multicultural Center and was highly committed to Bentley Service–Learning.
"The Multicultural Center played a huge role in my professional and personal development and helped shape me into the person I am today," says Mosley. "Some of my greatest friendships were created there."
Eventually, Mosley landed an internship with UNICEF's regional office in Boston, where her passion for the organization's mission took off. She volunteered with AmeriCorps after graduation, eventually earned a master's degree in nonprofit management, and returned to UNICEF in 2015 in her current role.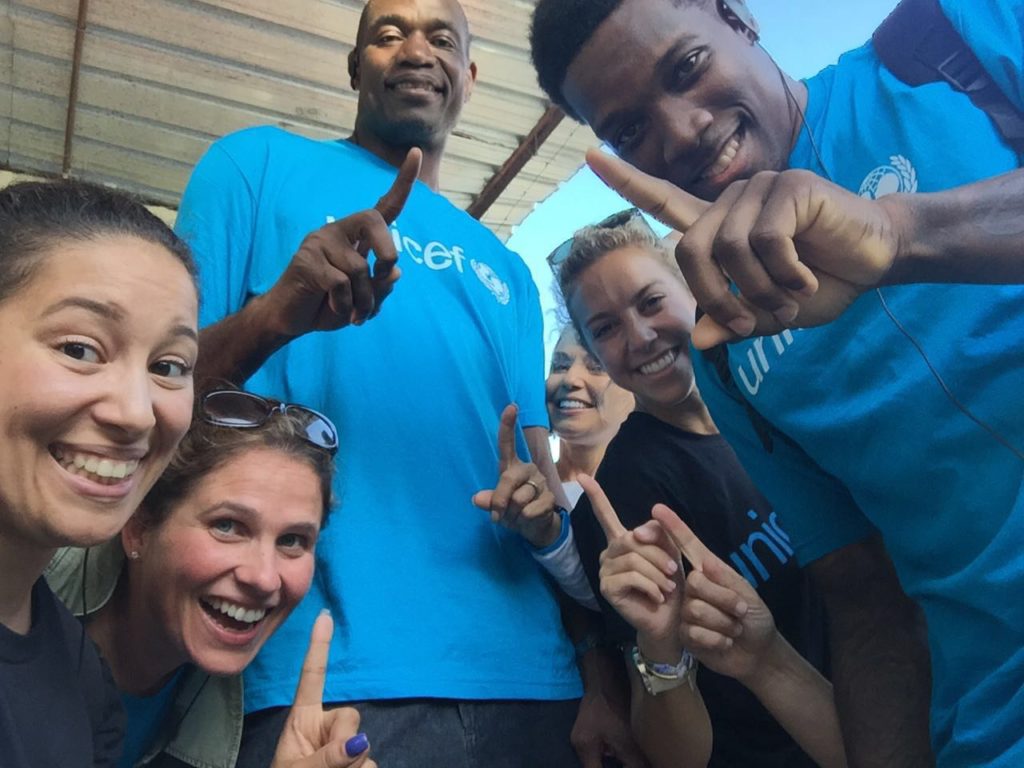 "As manager of sports partnerships, I leverage the power of the sports industry — athletes, teams, leagues — to increase awareness of the U.S. Fund for UNICEF and to inspire fans to give, advocate and participate in the live-saving work that UNICEF does around the world."
She hasn't forgot her Bentley ties, either, remaining heavily involved with the Multicultural Center — whether it's speaking at ALANA weekend, providing mentoring support or guidance for current students, attending on-campus events throughout the year, or even sharing internship opportunities at the U.S. Fund for UNICEF.
"I strongly believe in giving back to those that have given so much to me," Mosley says. "I'm excited to be in a position to help other Bentley students in the same way that the Multicultural Center helped me over the years!"
In a way, Mosley's the perfect posterchild for the flexibility of a Bentley education, and the advantage to challenging yourself in and outside the classroom.
"I love how my job combines both my love for sports and philanthropy," she says. "The power of sports is incredible and is a language that everyone can speak. Having the ability to collaborate with athletes, teams and leagues for social good and to make a difference in the world is such a rewarding feeling. At the end of every day, I feel like I contributed to moving the needle forward!"   
Tell us how can we improve this post?