Bentley University's student-athletes have the highest graduation rate in the country at 98 percent along with two other institutions, according to the latest NCAA Division II graduation report. Bentley also received a "Presidents' Award for Academic Excellence" from the NCAA for having a four-year Academic Success Rate of 90 or better.
The Academic Success Rate is the percentage of student-athletes who graduate within six years of initial enrollment at a college. It includes transfer students and athletes who do not receive athletic scholarships.
Of the more than 300 NCAA Division II colleges and universities, Bentley is one of only 11 to earn the "Presidents' Award for Academic Excellence" all seven years that the award has been given.
"Bentley's best-in-the-country ranking is a direct reflection of the commitment our student-athletes have to their academic success," said Assistant Vice President of Student Affairs and Dean of Students Andrew Shepardson. "Our student-athletes are just that — students first and athletes second. They want to play their sport but they want a meaningful college experience now and a meaningful career afterwards — and they're committed to that."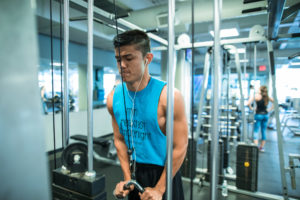 This was the third year in a row that Bentley has posted an Academic Success Rate of 98. Of the 19 Bentley sports that were evaluated, 17 had perfect 100 percent scores, including every women's sport.
Bentley has long been supportive of its student-athletes, and the results show. Since 2010, 34 Bentley student-athletes have earned Academic All-American awards, and the average GPA of the school's student-athletes is 3.28.
And varsity sports are just part of the athletics experience at Bentley. Besides the 20-plus varsity teams, students enjoy intramural and club sports, as well as a full suite of state-of-the-art fitness equipment at the Dana Athletic Center. In fact, 51 percent of all Bentley students play at least one club or intramural sport. Next year, the school will open a brand-new multipurpose arena that will serve as home to Bentley's Division I hockey team, as well as a potential site for concerts, speaking engagements, and other student activities.
Read more about athletics at Bentley University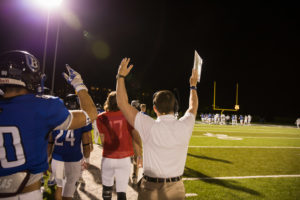 About the ranking
The NCAA developed the Division II Academic Success Rate as a more accurate picture of student success than graduation data compiled by the federal government. The Academic Success Rate takes transfer students into account — it does not count students who transfer out in good academic standing as graduation failures. In addition, the rate also measures student-athletes who don't receive athletically related financial aid, a significant number of Division II athletes.
Read the NCAA announcement about the award