Bentley's Career Services office was recently named No. 1 in the country by the Princeton Review. One of the reasons for this respect is the fact that they never stop thinking of innovative ways to nurture the future careers of Bentley students.
The new Career Communities program is a great example. Bentley University Career Services embraces this peer-to-peer program as a model to expand student awareness of the many functional roles, employer organizations and industries that can align with their distinctive strengths and interests. This holistic approach introduces students to a variety of industry professionals, within a learning community, to explore the relevancy and application of classroom knowledge and skills with the needs of the business community.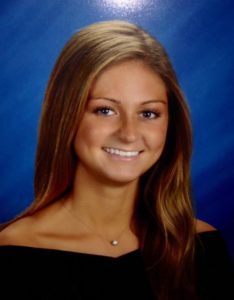 Alexandria Steinmann '18, a Finance major from New York, recently wrote a piece about her involvement in the Career Communities program for the Huffington Post. In it, she explains why it's never too early to start planning your career, and shares some of the advice she gives Bentley sophomores through the Career Communities program.
Check out all Alexandria had to say about her experience as a Bentley Career Colleague!