When Finals Week at Bentley University wrapped up this year, most students closed their books, hugged their friends and headed home for a summer of volunteering, interning and relaxing.
But not all students.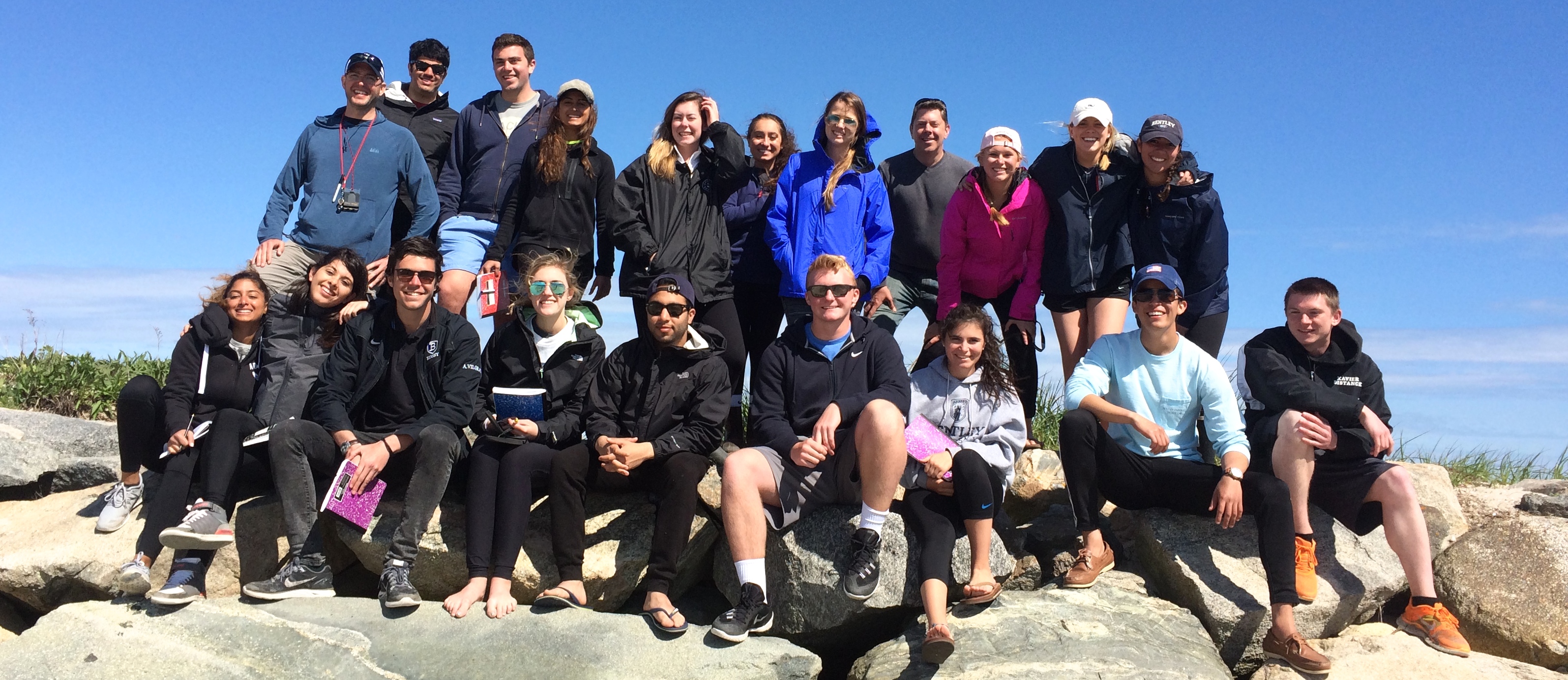 Eighteen undergraduates and two professors set out for Cape Cod. But instead of lounging on the beach to unwind from the spring semester, they had more serious pursuits in mind: studying the coastal environments of the Cape during a one-week intensive geology class.
Teaching Through Hands-On Learning
NASE 334 Coastal Geology of Cape Cod started about 25 years ago, and through word of mouth passed down through generations of students, it's become one of Bentley's most popular earth science courses. Natural and Applied Sciences professors Rick Oches and David Szymanski have been teaching it for the past seven years.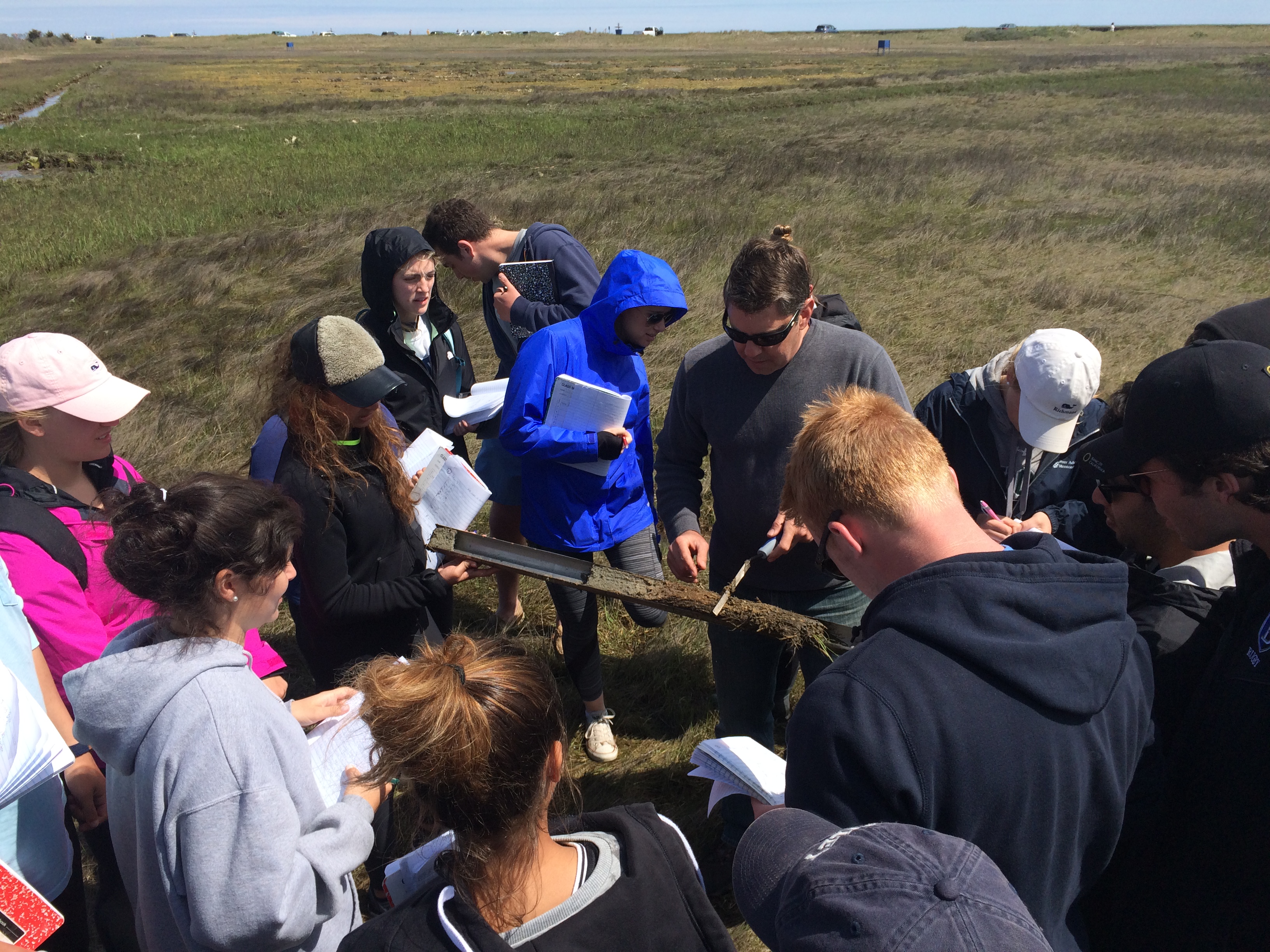 "A big part of what we try to do at Bentley is get students to think about problems that society faces more broadly," shares Oches. "They can apply it to business by thinking about land use issues, decisions about zoning and planning, where to invest. But much more broadly they get to think about problems that coastal communities face and how they anticipate and solve some of those problems."
Students on the trip travel up and down the Cape, conducting field studies of the local terrain, including measuring shoreline retreat, analyzing sediments and determining the impact of humans on coastal processes.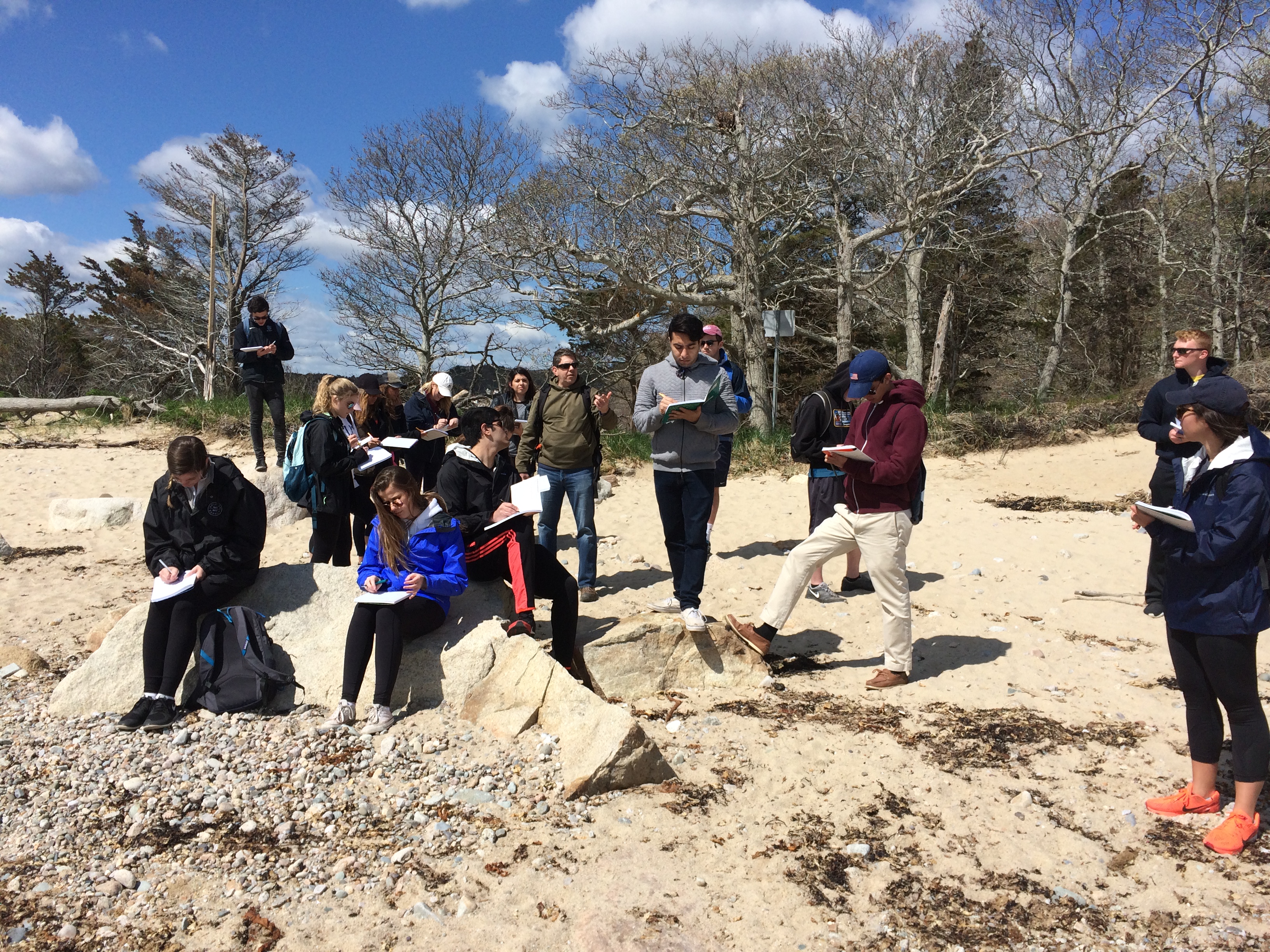 "We spend long days over the course of the week constructing beach profiles, learning fieldwork and surveying techniques, and investigating some of the processes of shoreline and coastal erosion," Szymanski explains. "By observing and measuring coastal erosion directly, students develop a new appreciation for sustainable development in this rapidly changing environment.
"We can do more in one week in the field than we could an entire semester in the classroom," he continues. "The more time you're able to spend in the field getting your hands dirty learning some of the things we're talking about, it's all the better."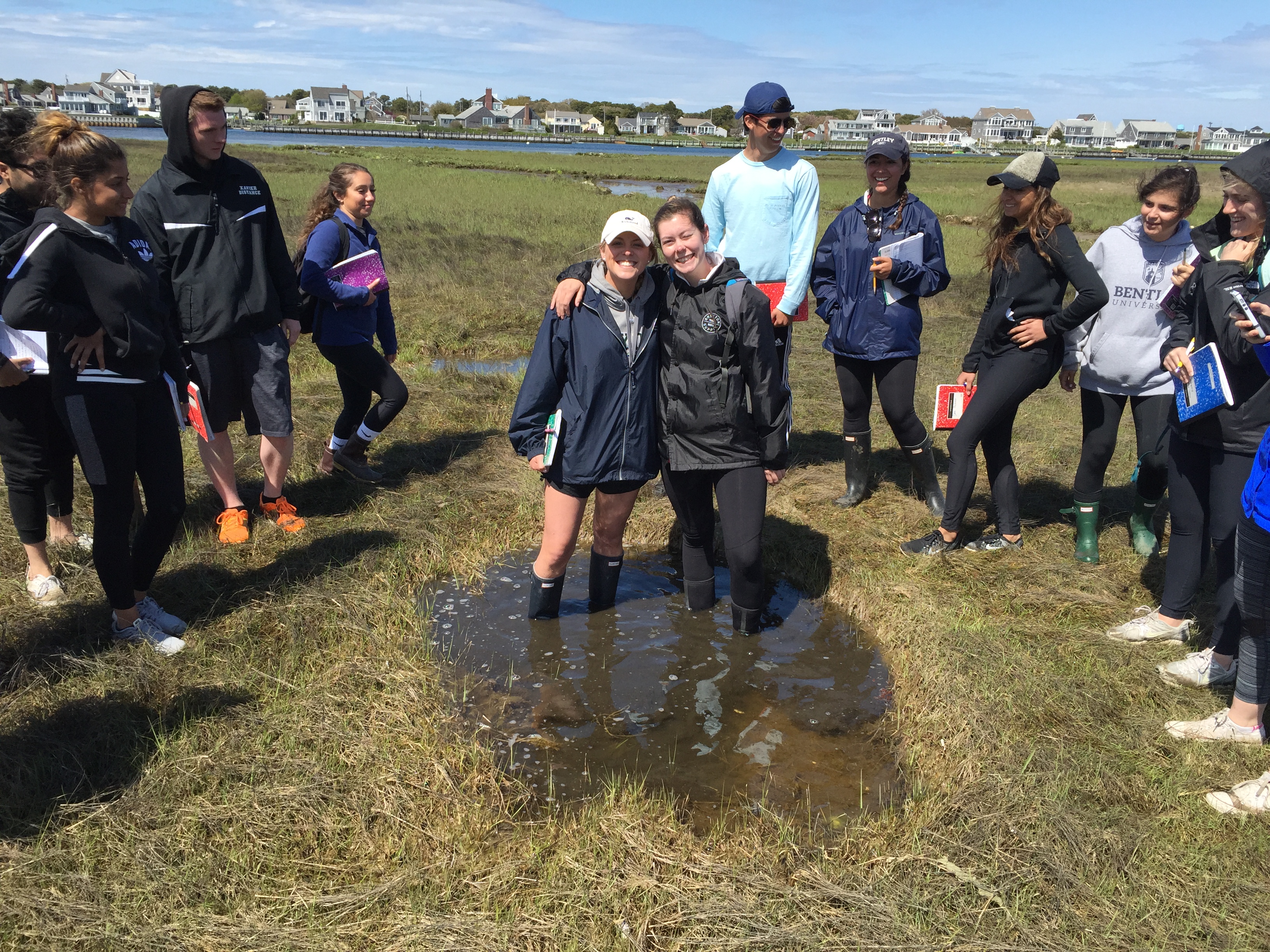 This hands-on component makes the class one of his favorites to teach.
Students say it's one of their favorite classes, too.
Understanding the Impact of Decisions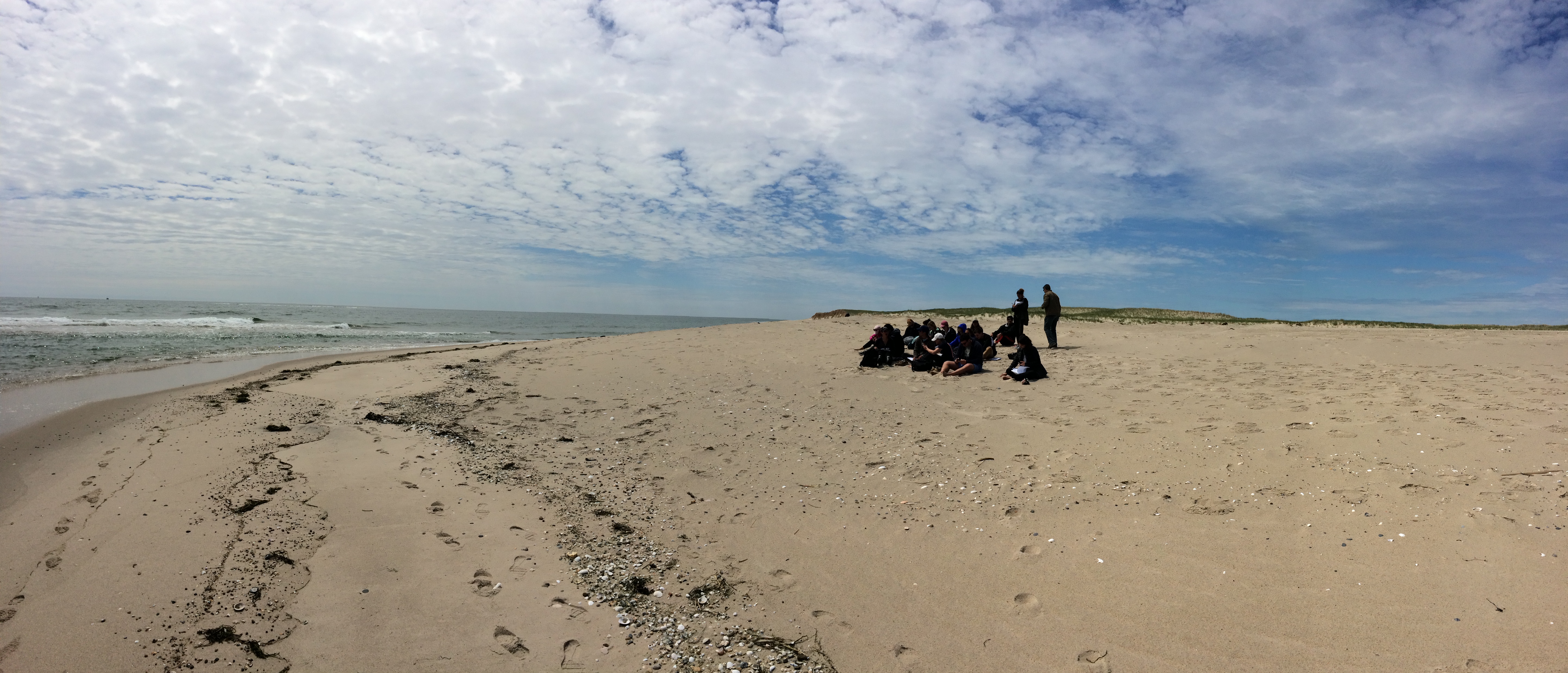 "Professors Oches and Szymanski really tried to nail home geology and how things are changing on Cape Cod," says Marketing major Anna Forte '17, who's spending the rest of her summer in San Diego interning for a biotech company. "If we ever become executives or high-up professionals, they want us to understand how business decisions can impact the environment and how those decisions have consequences. It's a very interesting perspective that you can never get in the classroom."
Learning the Region
For many students, it's also their first time on the Cape.
Long Islander and Accounting major Katie Kippley '18 says the class gave her a deeper connection to and appreciation for the local area. "We got to see every part of the Cape. We're outside for 10 hours a day, so it made me appreciate where we live," says Kippley, who's interning at a market research firm this summer and will be studying abroad in Budapest in the fall. "We learned a lot about Massachusetts, and it allowed me to connect a little bit more with the state."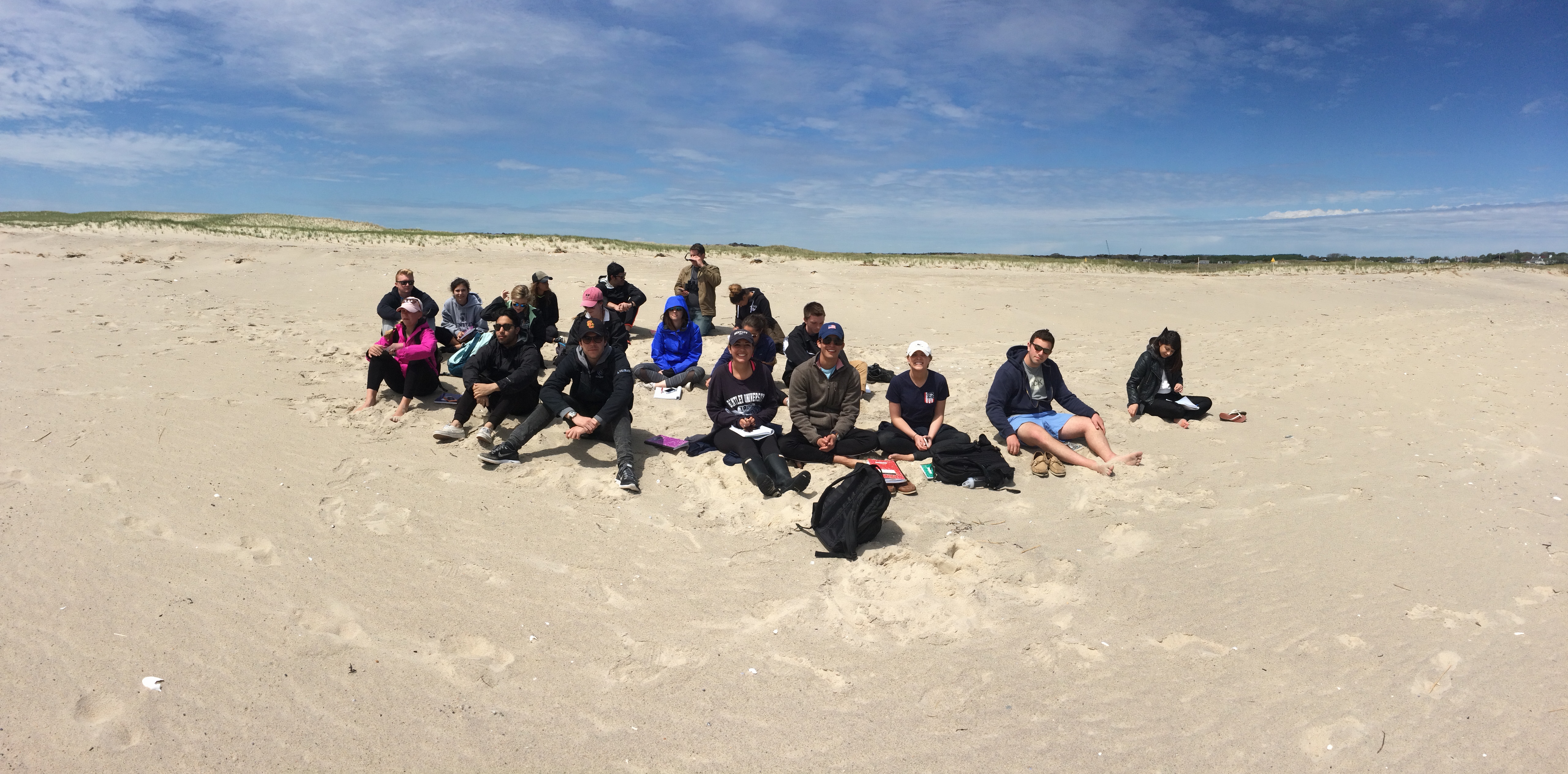 At the end of the course, the students compile a report on the different coastal environments and geological history of the Cape, using data they collect over the course of the week. Their reports include beach profiles and other coastal measurements, photographs and sketches, and their scientific interpretations.
When Kippley completed her final project for the class, she was pleasantly surprised by all her newfound knowledge. "I didn't realize how much I'd actually been learning," she says. "I absorbed a lot in that short period of time!"
Forming Bonds
In addition to learning about geology and Cape Cod, students also form close-knit bonds with each other and their professors over the course of the week, when they stay together at the Even'tide Motel in Wellfleet, Mass. (owned by the parents of Bentley senior and course alumna Amy McCaffery).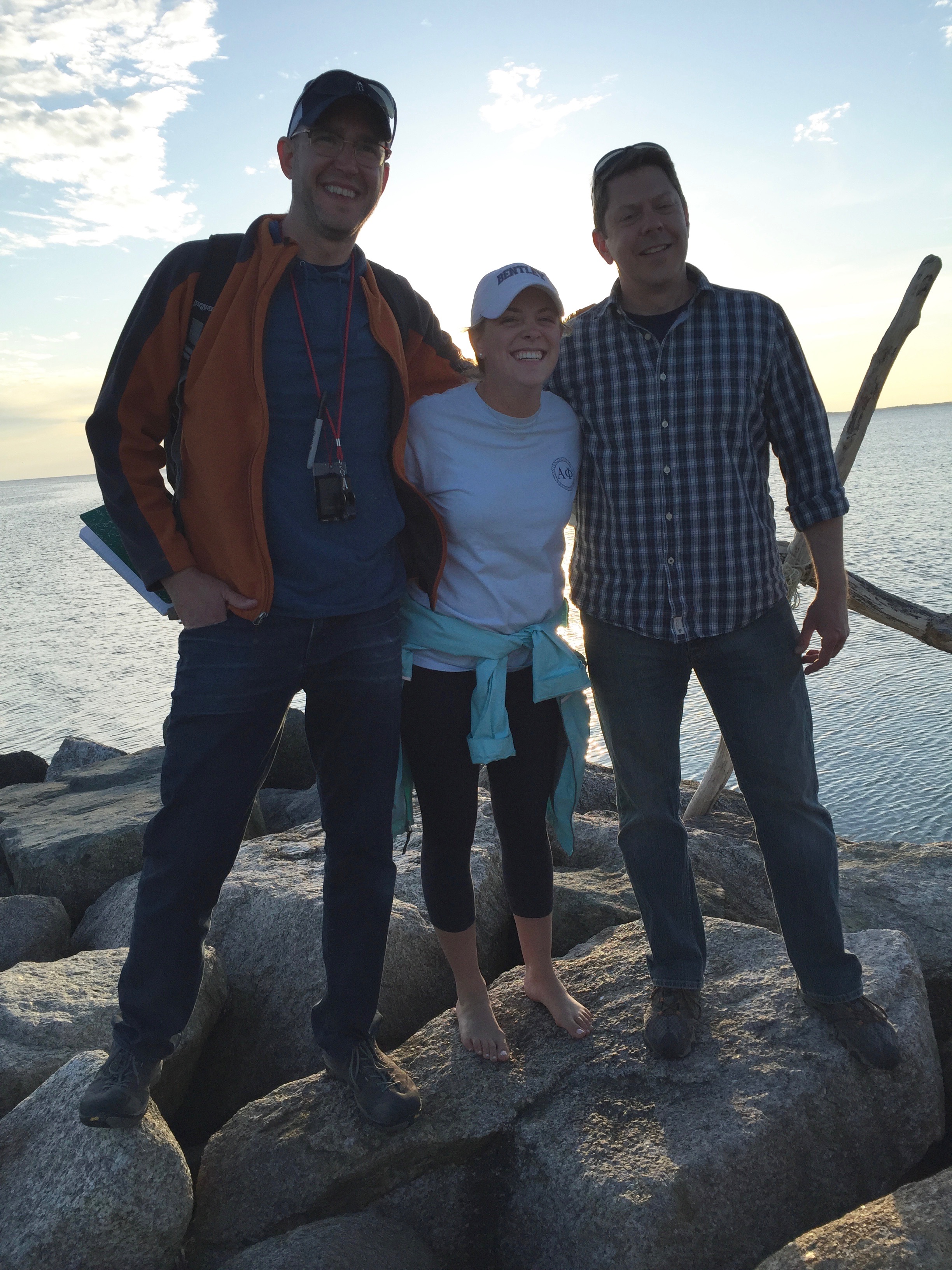 Managerial Economics major Alejandro Vilgrain '17 recalls one day when the weather was so nice, "we stayed there for another hour [after we'd finished taking notes] to pass the ball around between the professor and the students. At night, as a group we would often find a nice spot to have dinner with the rest of the students and talk about our day."
"We got really close to the group," adds Professional Sales major Robert Villacis '18, who became interested in the class after taking a 4-credit geology class during the spring semester. "There were seniors, freshmen, a bunch of people from my class that I didn't know. You get to know your professor on a personal basis and share a lot of memories." He says he left the class with "a lot of knowledge and a lot of new friends — and a great tan!"
Tell us how can we improve this post?