Halle Prentice '16 an innovative problem solver whose point of view on life and career is best described as colorful.
Yet the lively and sharply intelligent Bentley marketing grad says gray is actually her favorite color. She explained why recently at a talk she gave during the 2016 TEDx BentleyU event.
"Most people think gray is dull, boring, lifeless," says Prentice. "Some say it isn't even a color. But I love gray, and here's why: Life isn't all black and white. There's black and there's white, but in between there exists a whole lot of gray. It's everything that becomes possible; all the potential that lives and lurks in the gray that makes it my favorite."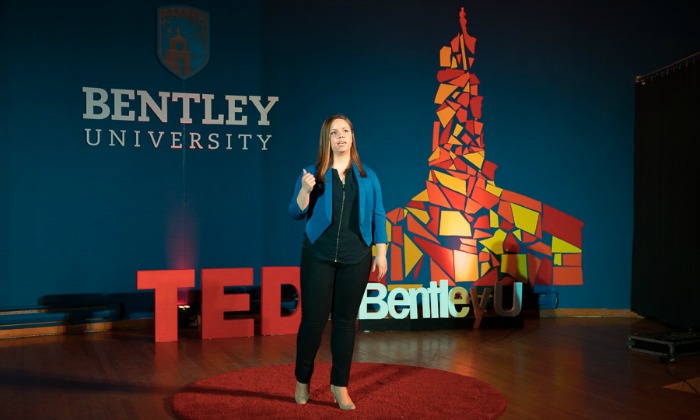 Prentice has lived her entire life eschewing the predictable black-and-white paths that others typically covet, preferring instead the unpredictability of "gray" areas. What impact did Bentley have on this free thinker? And what impact will this free thinker have on the world after graduation?
Why College?
"I didn't want to go to college at all at first!" says Prentice.
The upstate New York native was blessed with parents who were comfortable throwing her into the deep end of the pool without a life jacket, knowing she would find the resources within herself to float. That training served her well when it was time to consider what life would look like after high school.
"I got the advice that, if you don't have a better plan, go to school." she explains.
Admittedly uncomfortable reading through the black and white chapters of life, Prentice saw going to college as a wide open and unpredictable gray area — an arena in which she lived, thrived and excelled. It represented a powerful next step. But finding the right place to go was key.
A Nontraditional College Search
Already doing it her way, with more self-confidence than many achieve in a lifetime, Prentice's school-choosing technique was left of center and, in her words, very gray.
"I didn't look at anything academic — that would have been too black and white. Instead, I only looked at the community at each school I toured. I thought about: Can I thrive with these people?"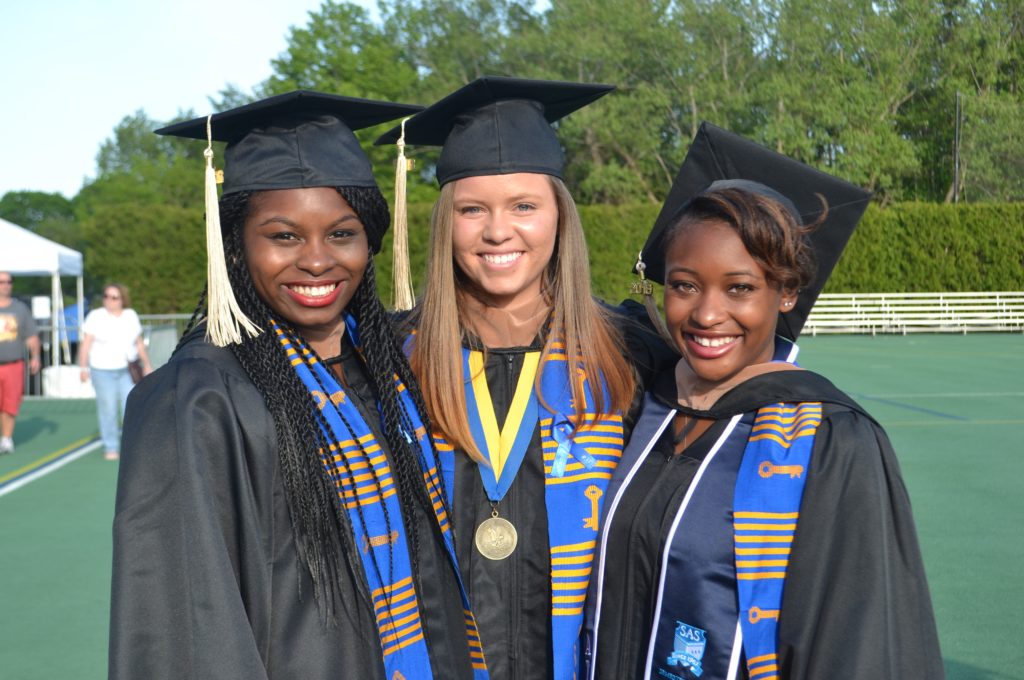 Intrigued by Bentley's pulse, and drawn to the sense of excitement that seemed to permeate the campus, Prentice chose to learn more about the school by doing the ALANA overnight program. In the program, you're paired up with a current student as a host in order to get an idea of what it's like to be a Bentley student.
"I knew right away I wanted to come here," says Prentice. "I saw so much enthusiasm everywhere I looked — and enthusiasm is my fuel. Everyone here — students, faculty — is excited about something. That told me, 'Yeah, this is a place where I can grow, develop and be in a position to teach others.'"
Learning and Loving College Life
Prentice found many opportunities to enjoy the gray during her time here at Bentley. "The cornerstone of my learning came from being one of the kids who was different," she says.
For example, she discovered that accounting wasn't really her thing. "People would describe me as creative and innovative — not the type of person who wants to sit down and balance books. I liked fast, project-based, risky adventures." As a big-picture thinker, Prentice found she loved marketing (and Mandarin), and was eager to sponge up new information.
Outside the classroom, Prentice talks about the many amazing experiences she had at Bentley, such as being a two-time orientation leader. "The quality of the people you meet every time is fantastic."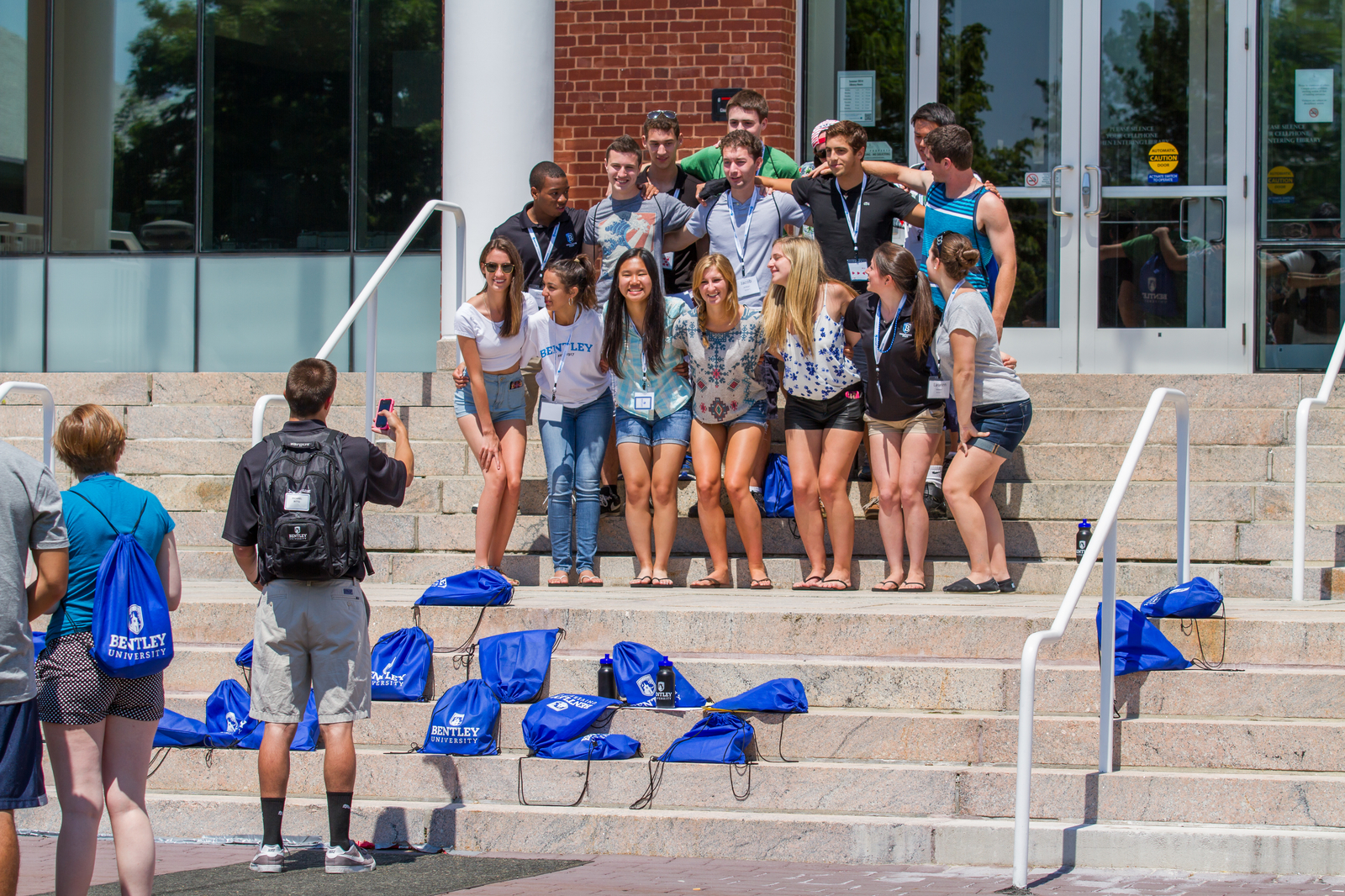 Because of Bentley, Prentice also studied abroad in Colombia. "That was the most life-changing chapter of my life, so far."
She was also inducted into the Falcon Society for her contribution to enhancing the Bentley experience for others. (Read one student's thoughts on what it means to be a member of the Falcon Society.)
Strategizing Next Steps and Making An Impact Along the Way
Even a gray thinker has to have some post-graduation plans. And Prentice is on the road to some amazing adventures now that she's a Bentley alumna.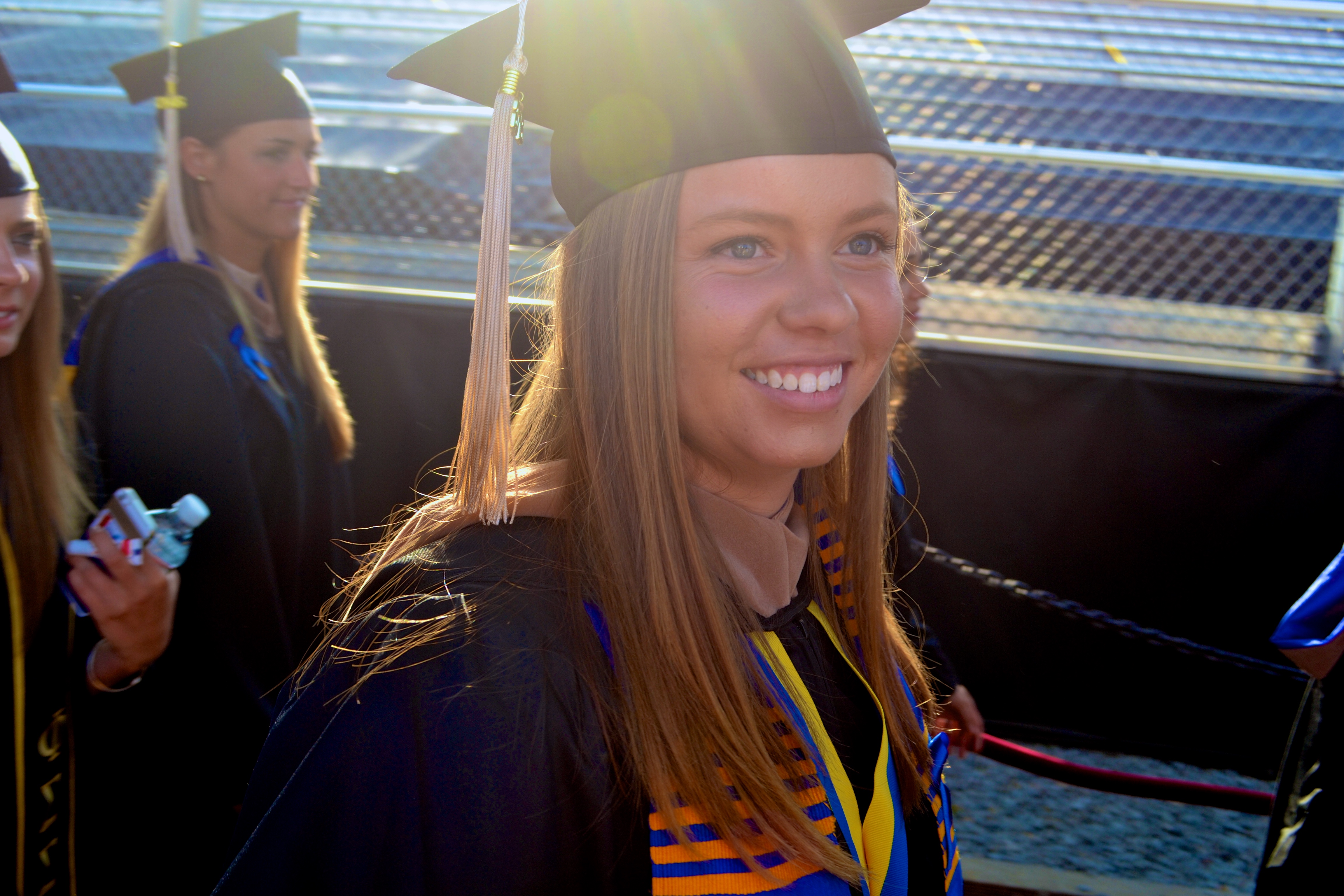 About a week after graduation, she's heading to Baltimore to do the 4K For Cancer. She'll spend 70 days biking 4,000 miles across the country with 30 other people to raise money for cancer. After that, she's moving to Miami to participate in City Year, an AmeriCorps program geared towards helping kids in high poverty areas get a good education.
Prentice has made some interesting plans, but not necessarily what you would expect from someone determined to work in marketing. And yet, this course of action was hugely shaped by her experience at Bentley.
"Bentley gives you the tools you need and I took advantage of them. But I also wanted to make sure I was pursuing my own, personal definition of business.
"I'm comfortable not knowing the answers," explains Prentice. "In my mind, the same way people pursue opportunity, I'm strategizing — not just hoping for the best. I'm going to do impactful work that keeps my stress levels low. I'll be challenged, but not in exhausting ways. I want to have creative energy to continue working on my passion projects, to see if one of them takes off. If they don't work out, I'll keep looking for new opportunities. To honor who I truly am, I want to live a life of opportunity, as opposed to having a career — which is a very limiting word."
Prentice has decided to build a life, instead of a career. Her goal is to not have to work full-time anywhere, but to continually create more options.
"There's a really great quote I love," she recalls. "It says that the creative adult is the child that lived. That's an incredible way to go through life and stay in touch with hope. If you live a creative life, you'll never lack creativity."
Or shades of gray.