Entrepreneurs of Bentley is an article series profiling the latest innovations and startups from the Bentley University community. Know someone who should be featured? Tell us about it at Bentley.edu/story.
---
Entrepreneur: Melvin Torres '16
Hometown: Aguadilla, Puerto Rico
Major: Management
Company: ZwiftPay, a wireless payment system
I've always had the entrepreneurial mindset. When I was a kid, I lived at my grandmother's house in Puerto Rico. I would climb up her mango tree, collect as many mangoes as I could, and sell them. That's when it all began.
Check out the rest of the Entrepreneurs of Bentley series.
---
What is ZwiftPay and how does it work?
ZwiftPay is a radio frequency identification (RFID) sticker that can be placed on your car's front windshield. The sticker will enable gas station merchants to wirelessly accept and authorize transactions without the use of credit cards or debit cards.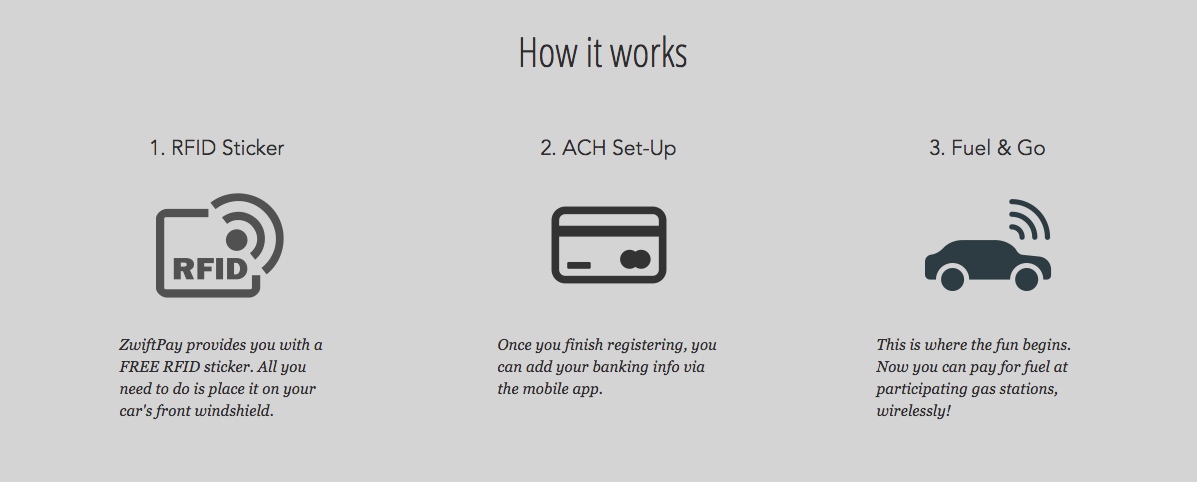 Our platform will work similarly to the E-ZPass toll-collection system. It eliminates third-party processors from the transaction, allowing us to charge merchants lower fees to help them maximize profits — while passing down savings to the customers.
It's a win-win situation for the merchants and for the consumers.
How did you come up with the idea for ZwiftPay?
The idea for ZwiftPay came to me about a year ago, when I purchased my car. I usually stop at the cheapest gas station — even if I have to drive farther to get the best deal.
One day, I stopped at a gas station in New Hampshire that had its price advertised at $2.30 per gallon. But when I paid with my credit card, I noticed the price per gallon bumped up to $2.42. That was 12 cents above the advertised price!
I was a bit shocked and upset. I didn't understand why the use of credit cards at the gas pump would drastically increase the price per gallon.
So I went home and did hours of research. There were hundreds of articles related to high credit card fees at the gas stations. When I saw them, I felt like I needed to do something about it.
So I came up with ZwiftPay. My goal is to first help the gas stations with my payment-processing platform, then move on to help other retailers once I'm more established.
What other types of retailers do you hope to expand to?
We hope to bring ZwiftPay to restaurant drive-throughs, parking garages and toll roads.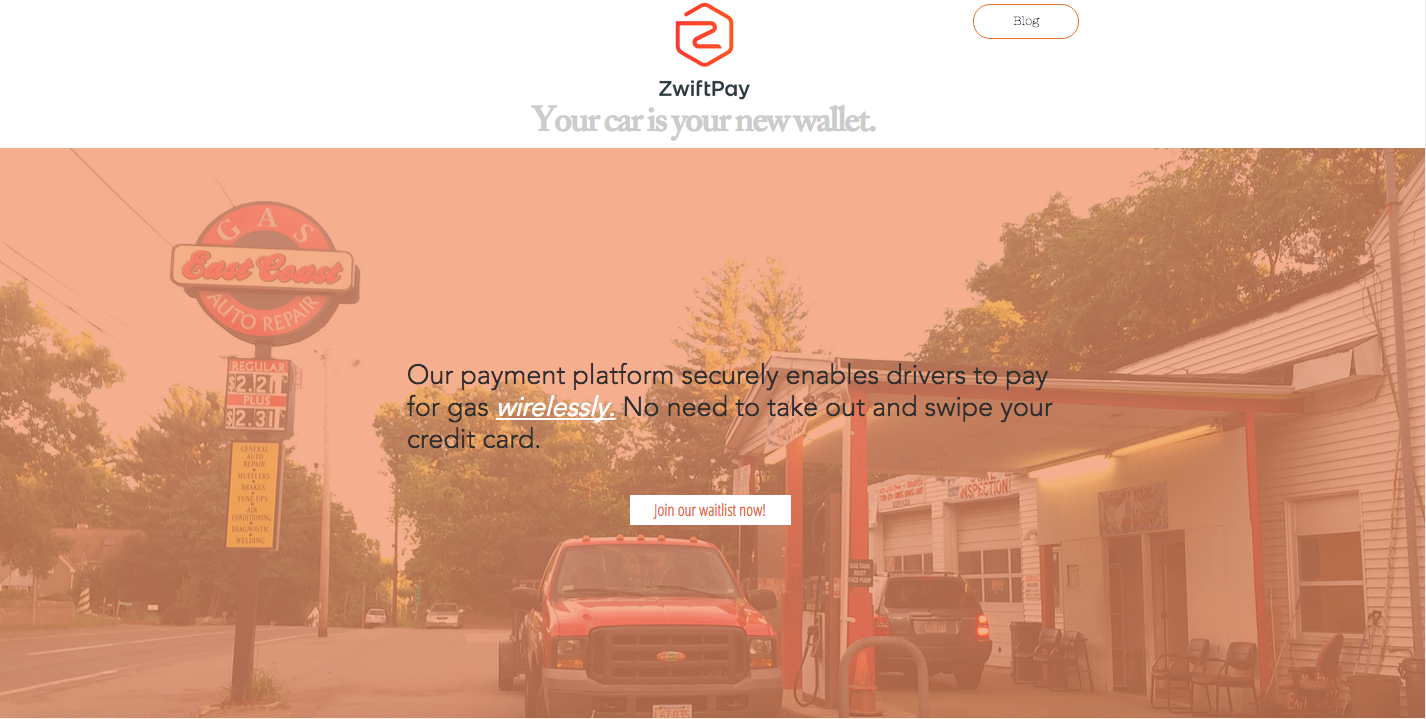 What has been the response from gas station owners?
I've spoken to about 10 to 12 gas station owners in the greater Boston area. I'm focusing on independent owners; people who own just one gas station. I want to avoid going to those big gas stations because there are multiple layers of management that I have to negotiate. And right now the independent gas stations are the ones being hurt.
Most of the owners have said the same thing: "We pay too much in credit card fees. We're looking for ways to minimize these fees." It's hard for them right now. Their profits are hurting.
They are all very interested to see if I can implement ZwiftPay into their current point-of-sale system. Hopefully we can work out deals and partnerships with them.
What phase is ZwiftPay currently in?
Right now we have a prototype, but it's in the early stages. We're going to launch a pilot program at a gas station in Cambridge, Massachusetts, in late summer. We'll run it through a test and do dummy transactions to see how everything is working so we can make any necessary fixes. Then we will hopefully launch by the end of fall or early winter.
Do you plan to go nationwide or stay local?
There are around 160,000 gas stations in the U.S., the majority being in Texas. So we are definitely looking to expand nationwide!
The RFID stickers are free for consumers. So, how will you make money?
We'll rent the hardware that reads the stickers to the gas stations for a monthly fee. The stickers only cost us 10 cents each. So we'll make most of our money through the gas stations.
What has been your biggest challenge in launching the business?
Hiring talented individuals has been extremely hard. Software programmers, for example, have the ability to work at big companies such as Google and Facebook. So if you want to hire them for your small business, you'd better do a lot of convincing!
Have you hired anyone yet?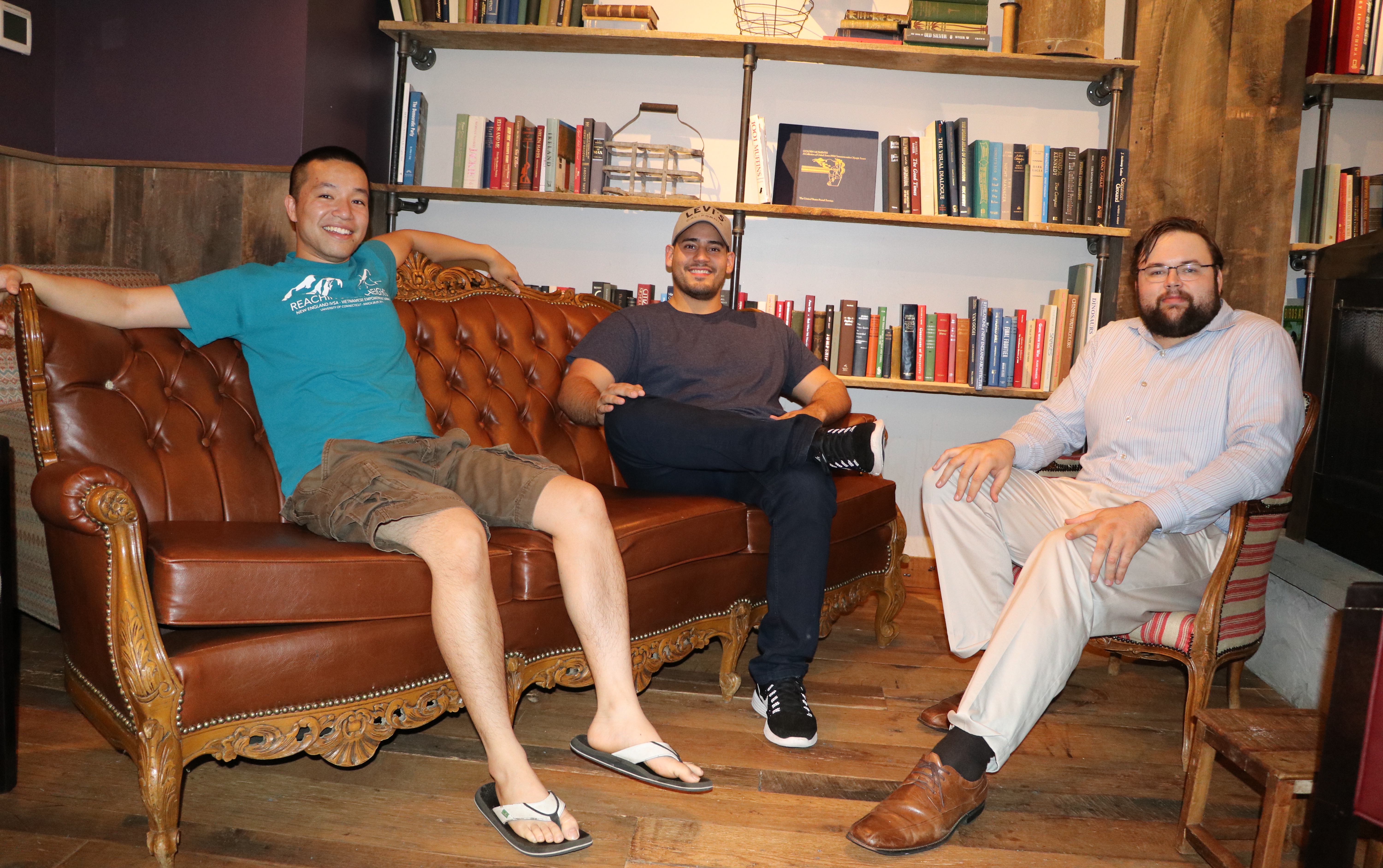 I hired two partners: Son Nguyen (we went to high school together and he's a graduate student at UMass Lowell and a computer engineer) and Michael Mammosser (who works on the backend engineering of our software). We're all working on the technology part of ZwiftPay. We still need to hire some marketing and sales people.
Roughly how much time per week do you spend working on ZwiftPay?
I spend approximately six to eight hours a day working on ZwiftPay, but it feels like 24 hours!
Has it been hard to balance that with school?
Definitely. A lot of times I have to force myself to study because I find my business so interesting. It's a passion. Sometimes time flies by and I realize I have to stop what I'm doing with the company and do some schoolwork.
Do you think wireless payment systems are going to be the norm in the future?
Yes. I believe people are adapting to wireless payments through services like Apple Pay and Samsung Pay. At first, people were obviously skeptical, but it's become more of the norm. People are feeling more comfortable now. It's all about convenience.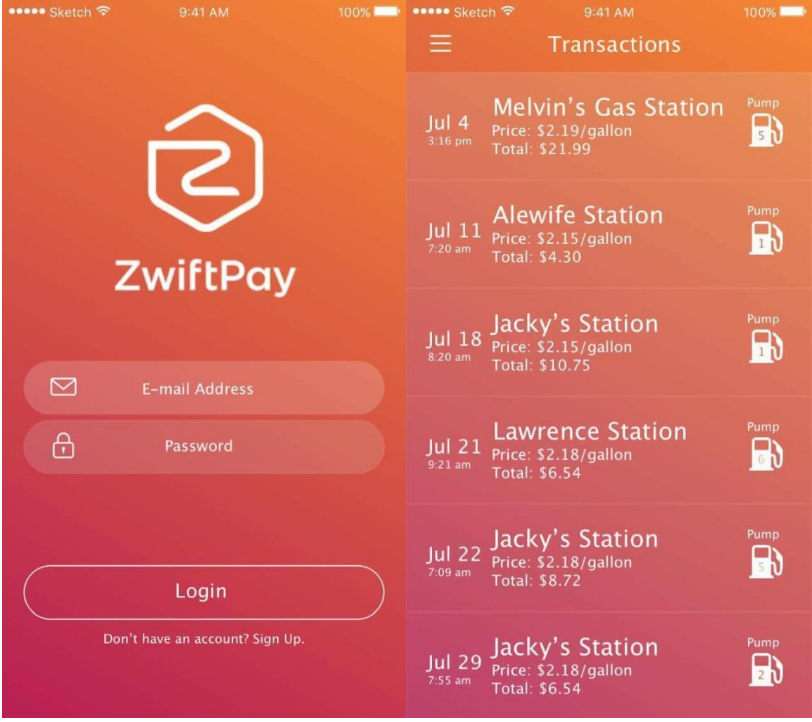 Besides the convenience, what are the other benefits for consumers of using wireless payment systems like ZwiftPay?
They allow people to make payments faster and more securely. These days there's a lot of credit card fraud; a lot of people stealing credit card information. It's extremely easy to do. So security is a big issue, and wireless payment systems like ZwiftPay help with that.
What do you like most about being an entrepreneur?
I enjoy the freedom and the fact that I'm never bored. There's so much room to learn things. I find a great deal of pleasure in helping shape the future of the world through technology.
What qualities do you think successful entrepreneurs need to possess?
You have to have will power and you have to be very determined. You have to have confidence. Entrepreneurs go out there and do what they need to do to succeed. If they have a product, they do anything to sell it. They find a way.
How has your Bentley education helped prepare you to start this business?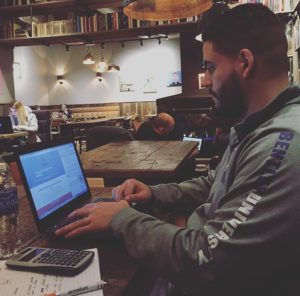 I've taken two entrepreneurship courses at Bentley that have been extremely beneficial for me. They've shaped me into a better entrepreneur and person.
I also took a law class that was extremely helpful. It taught me what I need to do to be safe and avoid being sued. Because of that class, the first thing I did when I thought up the idea for ZwiftPay was to incorporate it.
So I would say that my Bentley education has been a big part of my success.
Have you had any jobs or internships while at Bentley that you've found valuable?
I interned at Raytheon as a quality inspector and assembler, building circuit boards. That's where I learned a lot of the hardware skills for my company.
I also interned for a real estate company in the Boston area, RCG. From that internship, I learned customer service and interpersonal skills — how to communicate with customers and prospective clients.
What advice do you have for other young people who want to become entrepreneurs?
Challenge yourself constantly. Think often about how you can make your business better. And figure out if you are obsessively passionate about your idea. What is it about the idea that keeps you up all night? Does it pass the 3:00 a.m. mark? If it does, then you have a good chance of being successful.