Entrepreneurs of Bentley is an article series profiling the latest innovations and startups from the Bentley University community. Know someone who should be featured? Tell us about it at Bentley.edu/story.
---
Entrepreneur: Grant Darst '17
Hometown: Medway, Massachusetts
Major: Managerial Economics, with an Entrepreneurship concentration
Minor: Finance
Company: Showroom 1 mobile, waterless car detailing service
I've been interested in starting my own business since I started working at 14 years old. My father leased a miniature golf course and I worked there for three summers throughout high school. My mother was going on her 10th year as sole owner of a women's clothing boutique. My parents definitely passed along their passion for entrepreneurship to me.
The hardest part of opening a business was trusting my instincts and convincing myself that it was acceptable to change paths from a career in accounting/finance to an entrepreneur. Walking away from a promising, steady long-term career opportunity for something unpredictable is scary and brings a lot of uncertainty; you just have to believe in yourself the whole way through.
---
How and when did you come up with your idea for Showroom 1?
At 16, I saved up enough money bussing tables at a local restaurant to purchase my first car, and became obsessed with keeping it clean. One day after going through the automatic car wash, I noticed that my grille was missing and my paint was badly scratched. Realizing how harmful these washes were to the appearance of my vehicle, I decided to learn the ins-and-outs of automotive detailing; I spent hours watching how-to videos on YouTube and bought different products to test on my car. Neighbors started noticing (asking "Am I next?"), and I realized how lucrative this business could be. At 18, I started working out of my home garage and offering free pickup and delivery for neighbors and friends. Sophomore year at Bentley, I did a complete rebrand for a mobile, waterless detailing business called Showroom 1.
How would you briefly describe your service to others?
We provide automotive detailing services to the Metrowest region of Massachusetts at the customer's desired location — a driveway or parking lot, for example — by using a waterless wash system composed of eco-friendly surfactants, lubricants, and pH builders that breaks down surface dirt and grime effectively without harming the paint. We can perform detailing service anywhere, provided that there is electrical access within 100 feet.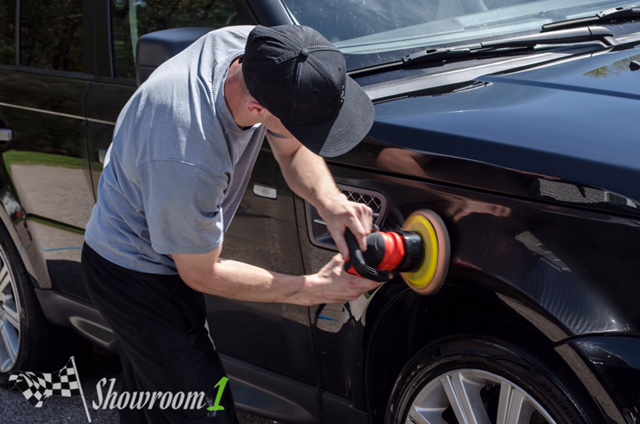 Once you came up with your idea, what steps did you take to bring it to fruition?
After developing a business plan, I leased a truck and within a month I had it fully equipped with supplies like cleaning products, microfiber towels, vacuums and extension cords. I also invested in marketing materials right off the bat, and that helped big time with customer acquisition. Every penny I made detailing in the early stages of Showroom 1 went right back into growing the company.
What makes your service so valuable in today's world?
Water conservation is a much larger issue now than it ever was in the past. Water shortages are popping up all over the country, and yet the average car wash still uses about 45 gallons of water per vehicle. What most car owners don't realize is that, with today's chemical technology, water is no longer needed to clean their cars. Our service not only saves more than 45 gallons of water per detail, but it inspires car owners to make an effort toward water conservation for the future of our planet. Showroom 1 donates $1 (the retail price of a gallon of water) of every detail to the organization charity:water, whose mission is to provide clean, safe drinking water to those in need. It's about making a positive environmental impact around the whole world.
What do you think sets Showroom 1 apart from other car detailing services?
There are many traditional detailing shops in Massachusetts, but these lack convenience on the customer's end, with two-to-four-hour wait times or the hassle of finding someone to drive you back and forth. Customers like Showroom 1's convenience — and its eco-friendliness of being waterless.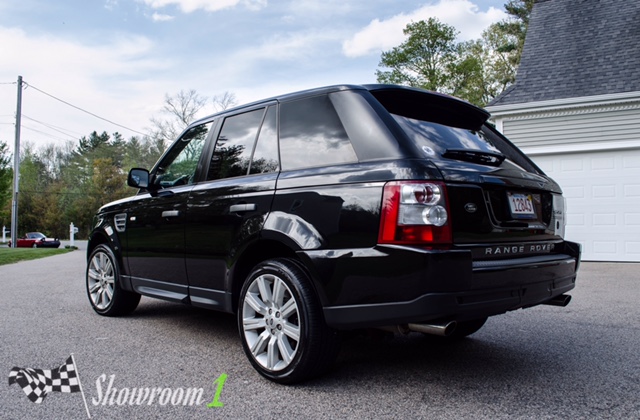 Did you recruit anyone else to work on your business with you?
I've had friends work with me a handful of times, but I typically work alone. I truly love detailing; it's my passion, and when you're passionate about what you do it doesn't feel like work. I'm also a workhorse. I spend about three hours detailing a single car and often do two to three a day, so the work doesn't really faze me at this point. I enjoy it so much that I'm legitimately excited before every detail. I know that in order to expand Showroom 1 I'll have to recruit others who are as passionate about detailing as I am, but I don't think there will ever be a day where I want to stop detailing completely. I'm literally always thinking of new ways to improve the model. I like to call myself the Chief Everything Officer.
What motivates to continue to work on your business?
Definitely seeing my customers' reactions to their freshly detailed cars — everyone loves having a clean car. Getting a great review on Facebook makes all the hard work worth it.
What's next for your business?
We just implemented a fully integrated business software that provides us with customer relationship management, financials tracking, email marketing campaigns, scheduling and payment processing. I will be using this system mainly for capital management, since I am planning to lease two more trucks and hire four employees by the year 2017.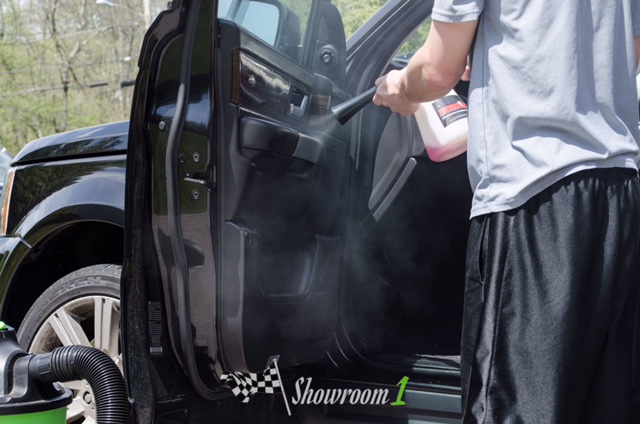 In what ways has your Bentley education prepared you to become an entrepreneur?
Bentley has taught me everything I know today about running a business. You don't just learn how to put numbers in boxes; you develop an invaluable set of problem-solving skills through real-world situations in different areas of business. Bentley prepares you to be well-rounded in all functional areas of business, and this helps entrepreneurs who have to be on top of everything within their company.
What is the best piece of advice you've received as you have developed your business?
I have many different mentors that assist me with insight and advice; one in particular is a past Bentley student who once told me: "Let the rest do whatever while you do whatever it takes." Ever since I developed a "whatever it takes" mentality, I have been able to spend more time focusing on growth of the company and less on what other people are doing.
What advice do you have for other young people, especially college students, who want to become entrepreneurs?
Get out there and do it! Remember that being an entrepreneur is a massive commitment, so you have to be passionate and fully invested in your idea. Have conviction in yourself and your product/service, and that will guide you along your path to success. Take risks, make logical decisions and solve problems quickly. Most importantly, have a "whatever it takes" mentality; those who prosper put in whatever amount of work it takes to be successful.
---
Check out the rest of the Entrepreneurs of Bentley series.