By Stephanie Bilderback
Running for the T, attempting to beat traffic, coffee in to-go mugs as opposed to sacred Dunkin' Donuts stops, all attributes of a "typical" Bostonian rushing to get off to work. As college students, we cannot wait to walk across that platform, receive our diploma, and progress on toward the next phase of life: adulthood, a/k/a the working world. Lauren Mason, senior at Bentley University, was able to experience these exact emotions, and succeed, during her corporate finance internship at State Street.
Big city, tall buildings, and the bustling of stereotypical corporate workers flooding the financial streets of downtown Boston; it's the type of setting that can be intimidating to anyone. Anyone, that is, except for Lauren. During a recent interview with Bloom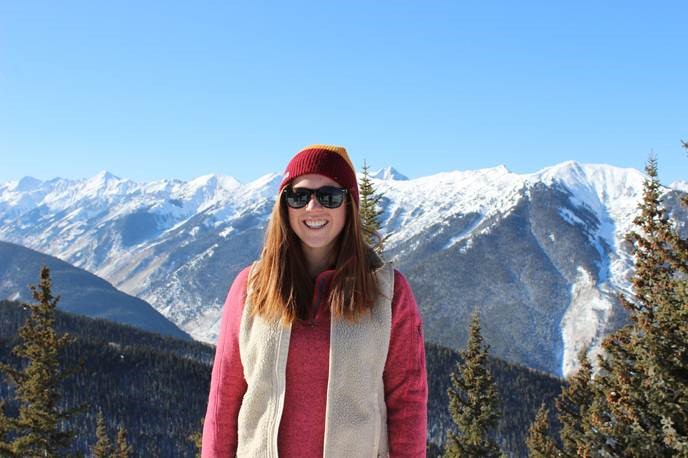 berg radio, Lauren was calm, cool, and collected as she recounted her experience at State Street, and painted a much less dramatic scene than what was just described. At State Street, she said, she felt confident in her work space, interacted seamlessly with her new co-workers, and integrated her classroom knowledge into her work.
Consulting from the Classroom
When asked what specifically at Bentley helped her to have such a successful internship experience, Lauren mentioned a class she was able to take her junior year, General Business.
"We had a group project where we basically are doing consulting work for a company that comes in to us and explains a problem they want solved," she explained. "We have to do a marketing plan, operations plan, financials, pricing strategies, and then in the end we have to present to the company. So through all this we're interacting with executives in the company, while also learning how to work in all areas of business."
Something Different Eve ry Day
Lauren described structure as being the primary difference between the classroom and the office setting. In class, she said, you are primarily focusing on completing assignments, studying, and is more of an overall routine environment, as opposed to her experience of eclecticism in the office.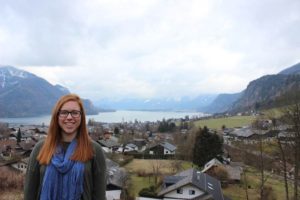 "Here I have something different going on every day," she said of her experience at State Street. "I'll go into the office and I'm not going to know what I'm going to be working on for the day, but I'm always learning something new."
Experiential learning is quickly becoming a standard in curriculum at higher educational institutions. The interactive education offered at Bentley gave Lauren great relevant classroom material to utilize in the work world. Lauren moves forward with knowledge from her internship, knowledge from Bentley, and a job opportunity the day she graduates.