When I was a senior in high school and looking at Bentley University as a potential home for the next four years, I was drawn in by the lure of living just 10 miles outside of Boston and having a shuttle going to Cambridge every hour.
To this day I'm happy I picked Bentley. Not only for its academics, but also because of all of the offerings I've been able to take advantage of being so close to Boston.
This summer I was fortunate enough to land an internship at Iron Mountain in the financial district in Boston and have continued to indulge my love for this city.
At Bentley, students embrace the work hard, play hard mentality — and summer is no exception! If you're like me and in Waltham or the Greater Boston area this summer (maybe going on a campus tour of Bentley!), here are some ideas for how to stay entertained:
Stay Local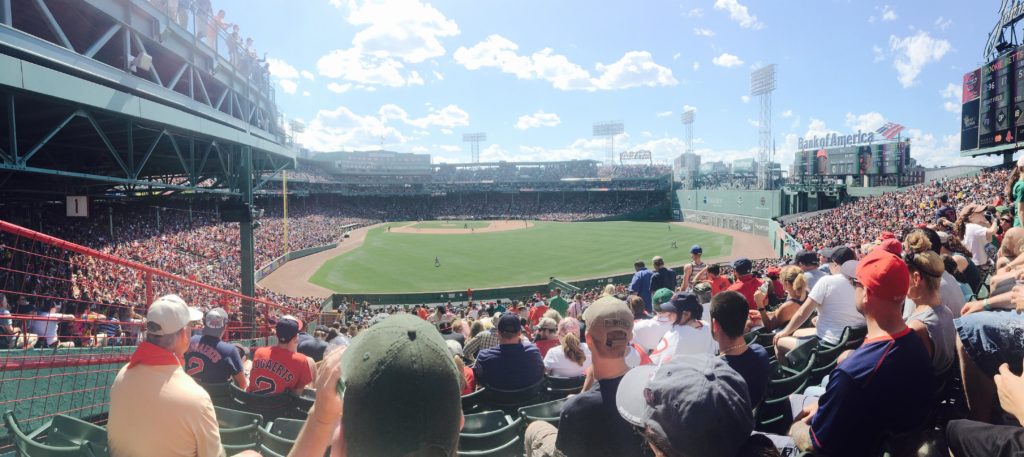 If you're not from Boston, explore some of the scenic or historical sites the city has to offer. Some of the things every Boston residence or visitor needs to do include:
See a Red Sox game
Walk the Freedom Trail
Eat some New England clam chowder at Faneuil Hall
Go shopping on Newbury Street
Ride on a duck boat
Being from a part of Connecticut that is made up of all New York Yankee fans (with the exception of my Red Sox–obsessed dad), my family takes advantage of the baseball season when visiting me.
Free Fun Fridays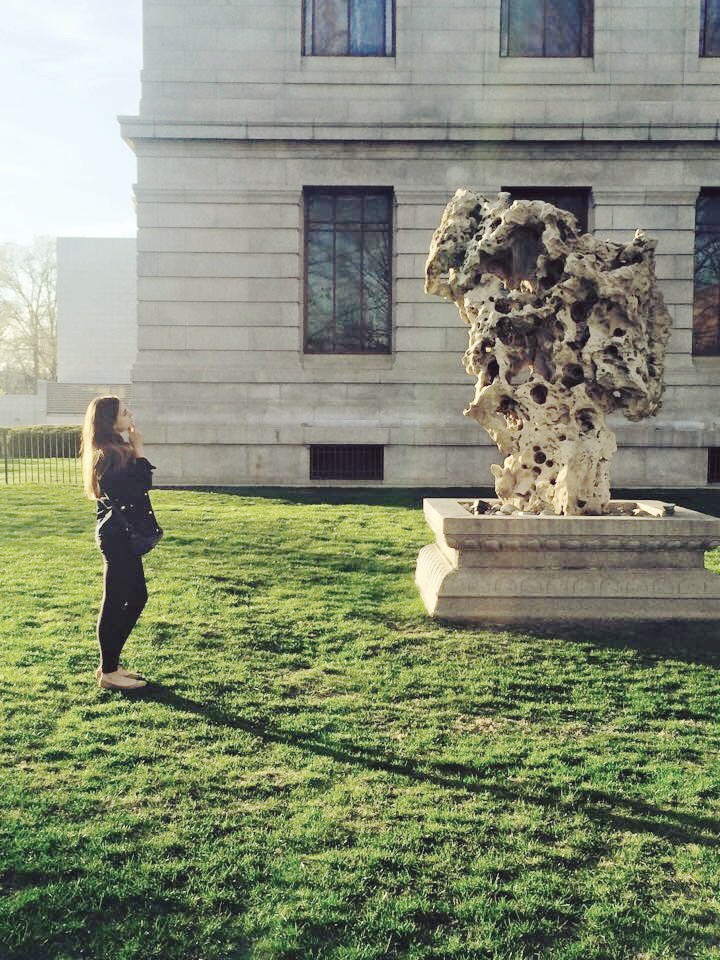 Like museums, gardens, coves or zoos? See how the Highland Street Foundation is encouraging people to get to know Boston and #SeeMoreSummer.
Though working on Fridays has limited my chance to attend some of these events, it has given me fun, new places to explore in Boston.
Plus, for many of these attractions in Boston, Bentley offers student tickets on their website that are less expensive than paying at the door.
Tip: One of the locations well worth your time and that has a deal for Bentley students is the Museum of Fine Arts!
Let's Go to the Beach, Beach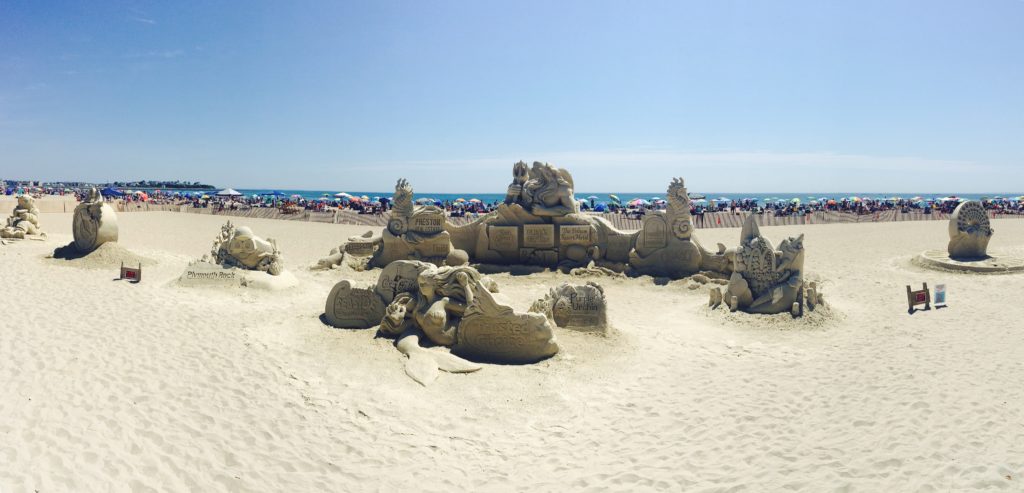 Be more like 2012 Nicki Minaj and get yourself to some of Massachusetts's gorgeous beaches.
Looking for something quiet and relaxing? Head to one the Boston Harbor Islands — a quick ferry ride from downtown. Want to get further away from Boston? Try Good Harbor Beach or Wingaersheek Beach in Gloucester — they're great places to lounge on the sand and read a book (like Mindy Kaling's new autobiography, which is a guilty pleasure of mine).
Looking for an active boardwalk scene? Pass over into New Hampshire and try Hampton Beach — and be sure to keep your eye out for their annual sand castle competition! There's a tribute to the sponsors of the competition out front, and this might be one of the only places you can see a Micky D's "I'm Lovin' It" sandcastle.
Try Out Those Sea Legs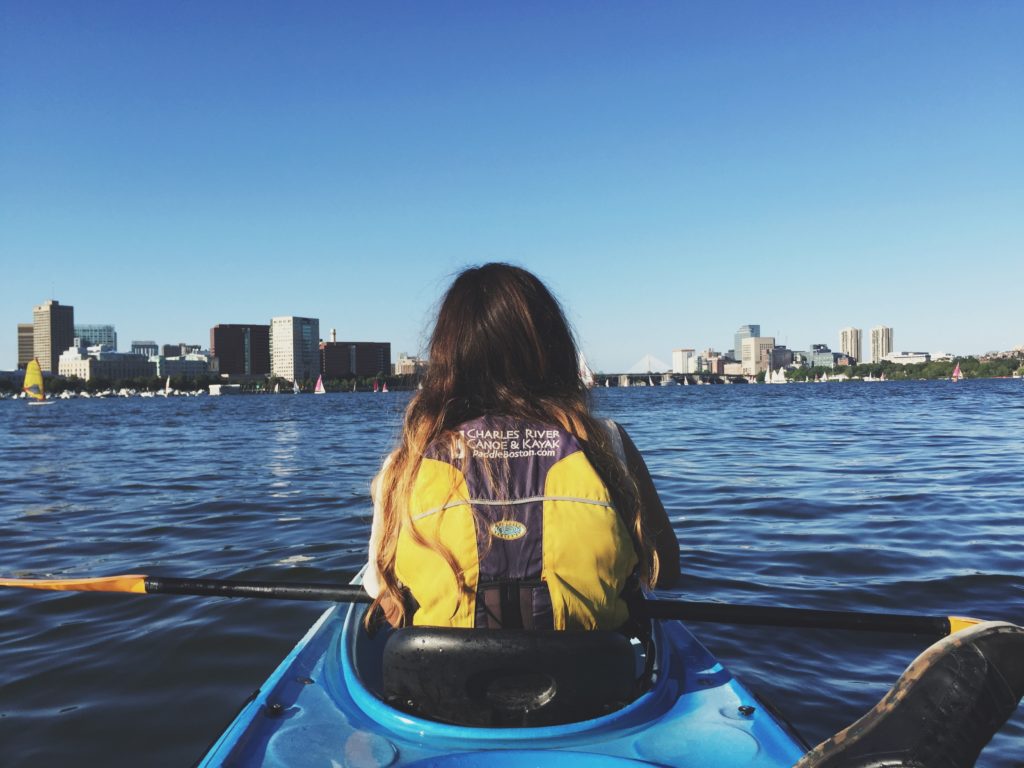 Thanks to the Charles River, there are countless opportunities to get in the water and cool down for the summer. You can rent kayaks, canoes or sail boats from both the Cambridge and Boston side of the river. There's even a rental spot right near Bentley on Moody Street (next to Margaritas). No matter where you decide to rent from, you still get amazing views.
If paddling a canoe isn't your idea of fun, you can always hop abroad a ride on the powerboat Codzilla (found on the Boston Harbor). Just bring along Nick Offerman's biography, Paddle Your Own Canoe, and it will be the same thing!
Road Trip it
Already know Boston? Get all your friends, family or whoever's around into a car and spend a day or weekend visiting one of the many vibrant towns surrounding Boston. Places you need to visit at least once in your life (and are all within two to three hours of Waltham):
Cape Cod
Newport, R.I.
Portsmouth, N.H.
I spent last weekend in Newport, and if you haven't done the three-mile Cliff Walk, sat on Easton Beach, and ate gourmet popcorn from Inpopnito, you're missing out.