Entrepreneurs of Bentley is an article series profiling the latest innovations and startups from the Bentley University community. Know someone who should be featured? Tell us about it at Bentley.edu/story
Entrepreneur: Michael Liebman '18
Hometown: South Windsor, Connecticut
Major: Finance
Minor: Computer Information Systems
Company: LearnLux personal finance education website
I joke that my passion for finance started when I was in first grade. I had to write and illustrate a small book and my "about the author" page read: "He enjoys playing soccer and counting dollars." (My birthday list included a coin counter and cash register.) I worked as a bank teller at my high school's community bank and was always giving finance advice to my peers. 
Fast forward 10 years, and I'm still at it, only educating people on a much larger online scale with LearnLux.
People always say that starting a business at a young age is the way to go, but doing it at 19 is challenging because there's less money to invest into the company, and people have a hard time accepting you as an expert in the space.
Check out the rest of the Entrepreneurs of Bentley series.
---
How and when did you come up with your idea?
The idea for LearnLux was an ongoing conversation between me and my sister Rebecca. We consistently noticed a lack of education when it came to people and their personal finances; I saw it among my high school peers and Rebecca among work colleagues. We decided that instead of just letting people live in a state of confusion and uncertainty, we would take action and help.
How would you describe LearnLux to others?
LearnLux helps people in their twenties and thirties learn personal finance skills through free and interactive online learning tools that give them the power to take action on their learning by opening accounts or getting more individualized information.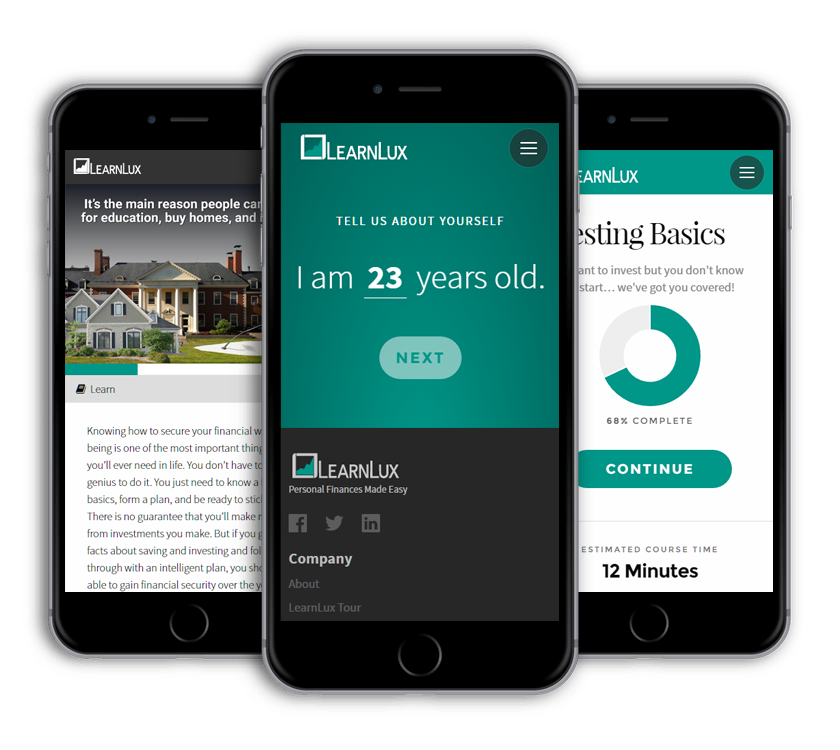 What makes LearnLux so valuable in today's world?
There's a large need for personal finance education, especially because there are so many new up-and-coming financial technologies that people don't know about or don't have access to. Our goal is to enable people to make financial decisions out of education instead of fear.
Read Liebman's advice on finance mistakes people make early in their career.
What do you think sets LearnLux apart from others like it?
Most educational platforms or companies that claim to be teaching usually provide only blog posts or simple graphics. LearnLux has a unique pedagogy that we're building, which maximizes a user's ability to access information and also take action using online tools and resources.
We pride ourselves on our user experience; the UX in Lux stands for user experience, because we believe that we can change the user experience around financial products. We're also free for users — always.
You co-founded the company with your sister. Do you think you could have done it alone?
Starting a company is a scary thing to do. I probably spend about 40 to 100 hours a week working on the business, but I think about it 24/7. Having support and someone to call at 2:00 a.m. when you've been up all night thinking is always nice. Looking back, taking on Rebecca as my co-founder was one of the best decisions I've made.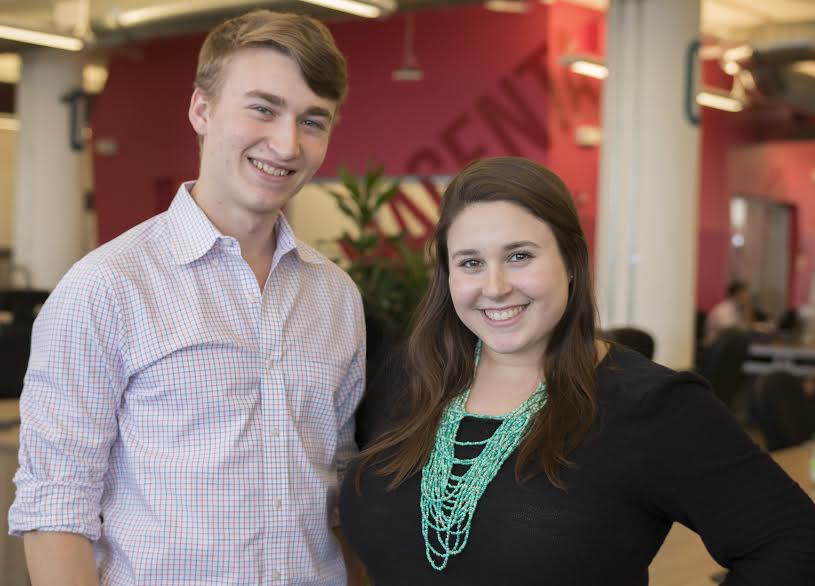 What motivates to continue to work on your business?
I'm motivated by seeing people benefit from the service that LearnLux provides. Managing your money and dealing with your finances is one of the biggest causes of stress in America. It's motivating to hear a collective sigh of relief when I'm presenting at an event or pitching the company. There's a clear hole in the market and we're working to close that.
There are so many new ideas being developed every day. What do you feel sets a successful product or service apart from an unsuccessful one?
A lot of the time is comes down to the actual execution and not the actual idea itself.
I would bet that there are some amazing things being built right now that none of us will ever hear of because the team fails to execute on little things that end up changing the trajectory of their companies.
It seems reasonable that a good idea that people want would succeed. But even if you have everything going for you, there's still so much that goes into starting a successful company. One small factor is the difference between success and failure. Emotions are something that people don't talk about a lot, but come into play almost every day as you ride the roller coaster that is a startup.
What are your plans for after you graduate? What kind of career do you see yourself having?
If I'm not working on LearnLux anymore (hopefully because of an acquisition!), you'll most likely find me working at a bank in the innovation department or starting my own bank. I love the financial technology space and I think that there's a lot of room for it to grow and make some lasting impacts on how we live our day-to-day lives. I'm sure that I'll end up working for other startups and potentially working at a venture fund or doing some sort of investing/advising.
BostInno recently named Liebman one of its student entrepreneurs to watch.
What's next for your business? Do you hope to expand it at all?
Building and iterating on the product. Educational tools are hard to build because creating engaging content is a really difficult thing to do — especially when it comes to personal finance. We're always testing, modifying and rewriting content to get it up to par with our expectations. We're also looking into new ways to educate people through more conversational approaches.
While we're doing that, we'll be working to talk with more financial institutions to get them on the site. We're exploring partnerships with companies, organizations and universities/alumni offices to grow the user base faster.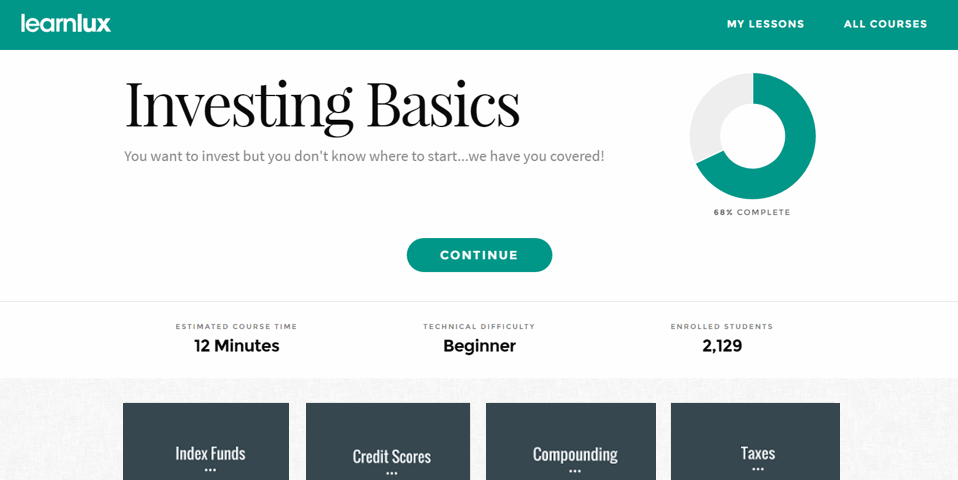 How has Bentley prepared you to become an entrepreneur?
I like to think of Bentley's education style as a mini MBA. On a daily basis, I'm surrounded by brilliant founders who went to Ivy League schools, and I love being able to understand what they're talking about — whether it be financially or operationally. I think that Bentley's general business classes helped me a lot, especially when setting up processes and organization internally for the company.
I chose Bentley because I wanted to surround myself with people who were just as passionate about business as I am. I wanted to be challenged by people who were smarter than me and I wanted to be able to learn from professors who weren't just teachers, but thought leaders and respected employees in their fields.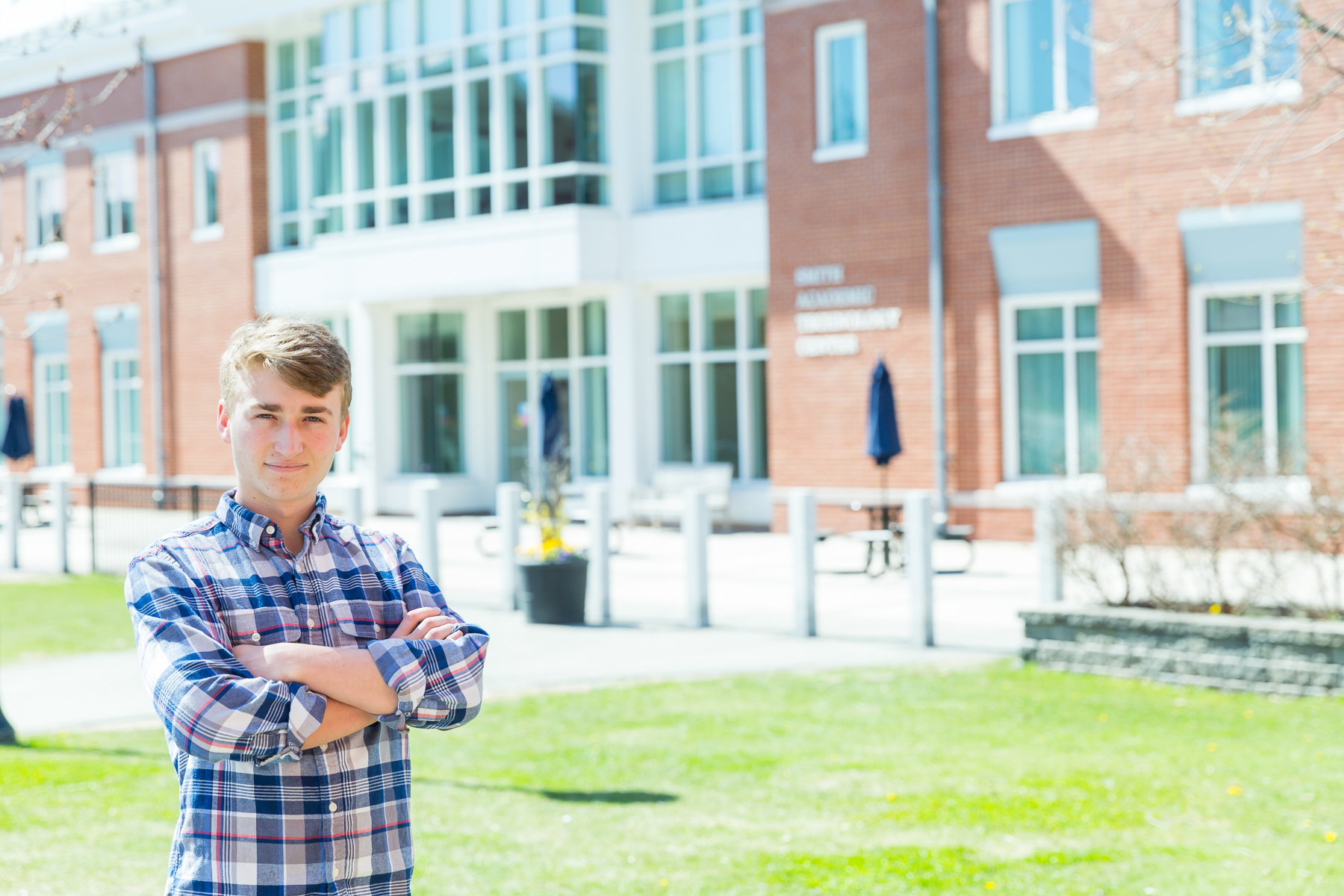 What qualities do you think successful entrepreneurs possess?
Persistence. So many people will say "no" to you on a daily basis — whether it be an investor, a potential partner or a team member — but if you can keep your head up and keep moving forward, you'll end up walking into an opportunity that you might not have seen if you stood still.
What advice do you have for other young people, especially college students, who want to become entrepreneurs?
A few things: Don't do it to get rich and don't do it unless you can wake up for the next 10 years and passionately work on it.
Also, if you start a company, you have to be able to create opportunities for yourself. You most likely won't have the longest list of contacts to call when you need money or partnerships, so you have to hustle!
It's fun to read about a huge amount of money that a company just raised or an acquisition by Google. But what the media doesn't show is the actual work you have to put in. Starting a company is hard; it's not just a full-time job. It becomes your life.
There isn't an hour that goes by that I'm not thinking about the company or the next things that need to get done for us to be successful and get to the next level. Starting a company always looks sexy from the outside, but if you're interested in start-ups, I'd recommend working or interning for one first to learn about some of the challenges before jumping in.
Learn more about Liebman and LearnLux.