By Stephanie Hall '17
Some kids know growing up just what they want to be. People work and train their whole young adult lives to prepare for a profession they have always dreamed of. Me? I was always changing my mind.
One day, I would profess I would be a teacher, and set up a game of "school" in my basement where I'd teach a classroom of American Girl dolls about how to do math. Another day, I'd make my Barbie an accountant, because I went with my dad to visit my parents' CPA, and I liked his cool office by the water. Throughout middle school, I was going to be a lawyer — mostly because my mom told me I was great at arguing.
Stephanie Hall joined Bentley President Gloria Larson and Professor Fred Ledley on Bloomberg Radio to discuss the business of health care. Take a listen to what she had to say about how interdisciplinary study has prepared her for success!
In high school, I explored classes and extracurricular activities that would prepare me fully for law school, like student council, mock trial, U.S. history, criminal justice and law. At the beginning of my junior year, I started to find more of an interest in the field of medicine.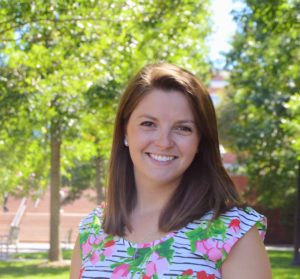 I really enjoyed my science classes, and I liked hearing stories about how innovation in medicine was really changing the world and improving people's lives. Senior year, I threw myself into AP Chemistry thinking, "OK, let's test this out and see if I can do this" before applying to college. One month into a year-long class and I knew that this was not what I wanted to study, and knew that my skills weren't aligned with a science curriculum.
Long story short, like many students, I was totally lost at the beginning of senior year. I applied to Bentley not entirely sure I wanted to do business (or even knew what that entailed, for that matter). However, after investigating the majors, and especially Bentley's Liberal Studies Major program, I started to finally see myself in a position I wanted. I liked the idea that I could come to Bentley and study Corporate Finance and Accounting (an intersection between my math, legal, analytical and interpersonal skills) but also Health and Industry so that, someday, I could still be changing lives in the field of health care, just not the one doing it in scrubs.
The Liberal Studies Major
Looking back on my high school preparation for college, I find it interesting the parallel between that experience and my Bentley experience. While I worked so hard to prepare myself for a career in law, I was actually developing pertinent skills that would help me in college and beyond. Similar to how I positioned myself with both classes and extracurriculars then, I am doing the same now at Bentley.
With the addition of my Liberal Studies Major, I am that much more prepared to enter a career in the field of health care.
With the Liberal Studies program, Bentley allows you to concentrate your general education and liberal arts electives in one specific area. For example, I've taken classes such as Health-Care Ethics, Human Genetics, Nutrition, Health and Disease, Health Psychology, and Health Economics to fulfill requirements in philosophy, science, and psychology. I've gotten the chance to attend speaker sessions and networking events with health industry professionals to learn more outside of the classroom.
I feel as though I am totally prepared to enter any finance or accounting role, but with the addition of my Liberal Studies Major, I am that much more prepared to enter a career in the field of health care.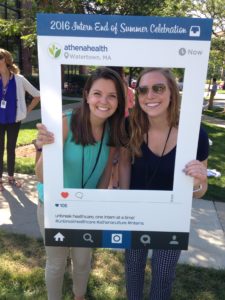 I recently had an internship with athenahealth, a cloud-based health-care IT company. Not only did I feel like my Bentley education taught me all the skills I needed for Financial Planning and Analysis, but I was better able to understand the general health-care environment because of my classes.
I specifically remember sitting down for my interview and being asked about the changing health-care environment. That same morning, I had a health economics exam that tested me on all the same material I was able to discuss in the interview. Its experiences like that that ensure me I made the right choice with Bentley and with the Liberal Studies program.
An Education Built on Integration
There are other concentrations to the LSM, including themes like Global Perspectives, Ethics and Social Responsibility, Earth, Environment and Sustainability, and many more. There are also many other ways that Bentley integrates the liberal arts with business in addition to the LSM.
As I mentioned earlier, everyone at Bentley has general education classes in the area of liberal arts that they must complete in addition to their business classes. This combination of study prepares students who are interested in entering the business world with a foundation in management, marketing, finance, accounting and economics, but also gives them the skills you perfect in liberal arts classes — things like writing, speaking and critical thinking. While I am entering a field that requires I have knowledge of the health-care environment and integrate my liberal studies background, many others find themselves pulling their liberal arts classes into their internships and jobs that you wouldn't traditionally think of.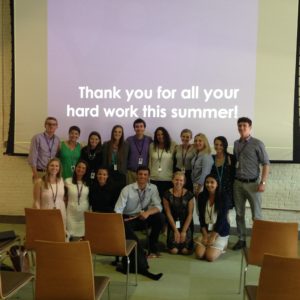 Regardless of how you choose to concentrate your Bentley education, and regardless of where that education takes you, you will find yourself utilizing the skills you learn in your time here. Bentley has done the best job of preparing me for my future career, while still giving me the opportunity to explore until I truly found my place.
Most people have no idea what they want to do or where they want to be when they get to college. Having such a variety of classes allows you to get a chance to test the waters before you have to make a decision — and gives you the tools to make the best one for you.
Stephanie Hall '17 is from Mansfield, Mass. She is a Corporate Finance and Accounting major with a Liberal Studies Major in Heath and Industry.
Tell us how can we improve this post?