As a marketing major, I've had the opportunity to take some amazing marketing courses at Bentley University, from Creativity in Marketing to Social Media for Business to the cumulative Marketing Management course senior year. In each class I was surrounded by predominantly marketing majors, and marketing was always the focus of our discussions.
However, marketing isn't restricted to just a few classes: It's all around us. You see it in the products you buy, the ads you listen to on Spotify, the tweets from your favorite brand. Marketing isn't constrained, and it doesn't make sense to constrain the study of it strictly to marketing classes. (Want more insight into the marketing field? Read about Bentley alumna Amanda Sibley, who works at inbound marketing pioneer HubSpot.)
I found connections to marketing in nearly every class I've taken at Bentley, but the following five stand out as being the most significant in allowing me to see the field through a broader lens: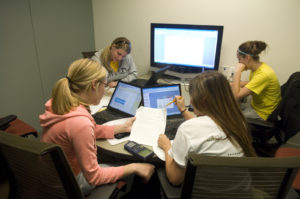 GB410 is the final General Business core class required at Bentley, and thus tends to be a way to wrap up all we've learned over the last four years. It takes a high-level strategic approach, looking at businesses and industries as a whole. Through SWOT analysis, PESTEL, Porter's 5 Forces, financial analysis and much more, we determined if a business was a good investment or not and how they could improve.
Although we looked at all aspects of the business and never specifically mentioned marketing, I saw how marketing played a key role in the success of each firm. None could succeed without a sustained competitive advantage, and some part of marketing's four P's (product, place, price, promotion) always played a role in securing and maintaining that advantage.
Read more about Why I Went to a Business School.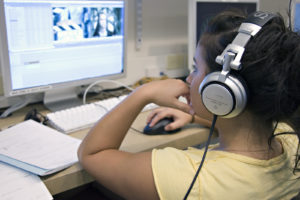 I just attended my final Video Production class a few weeks ago (the final was a viewing of our films at Brattle Theater in Harvard Square!) and I've already mentioned it in multiple job interviews. As the world of marketing — especially social media — becomes more media-heavy, videography is essential.
I had shot videos with phones and point-and-click cameras before, but this English and Media Studies class allowed me to use professional-level cameras, light kits, boom poles and more for the first time. It took us through every step of the video production process, from crafting an idea to writing a script to storyboarding to actually filming.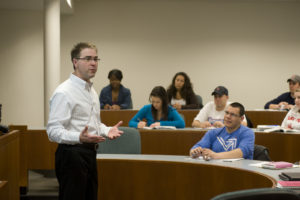 This management course never once mentioned marketing, but I still found myself constantly referencing our discussions in my marketing classes. We spent each three-hour class discussing every aspect of diversity and exploring how different people experience the world in their own way.
Examining these issues with such granular detail made me much more aware of how those with differing viewpoints would approach my work when crafting marketing messages. For example, did you know that the Chinese tend to avoid the number four? In many varieties of Chinese, it sounds like their word for "death," and should be avoided in branding — as we tend to avoid the number 13 (such as on elevators).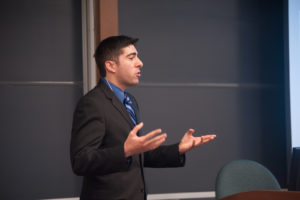 I am of the firm belief that this should be a mandatory class for all Bentley graduates, and have encouraged all of my friends to take it. This Information Design and Corporate Communication (IDCC) class required us to prepare speeches frequently throughout the year and then present them to the class — without notes and usually without any visual aids. When you're used to relying on PowerPoints, that's tough!
Still, each time I presented I felt myself growing more confident — and I now bring this confidence to any presentation at team meetings at work and even to job interviews. Even if you're never going to speak to crowds of thousands, you always need to know how to present well.
If you want to be a great presenter too, follow these Public Speaking Tips for Students.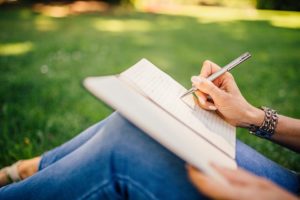 As a English minor with a concentration in Literature, I loved all of my English classes, but this one has always stood out as my favorite. I've written fiction my entire life, but this class allowed me to apply those skills to business writing. It taught me how to write nonfiction in a way that still sounded like fiction.
So much of business writing is dry and dull, but no one wants to read that. This class showed me how to write on any topic with a creative spin. As a marketer, I write every day — and this ability makes both my job and the reading experience of my audience much more enjoyable! (Just think about the possibilities of applying this to things like user guides!)