After a wonderful semester of acing midterms, preparing and presenting your group project for every class, and attending social events in-between, you think you've seen it all. Spring Day is over, and now there's nothing else between you and summer vacation besides a few exams. What could go wrong, right?
Finals can be a stressful time. At every high school and college, you can find students putting endless hours into studying for the exams that most likely count for a large portion of their grades.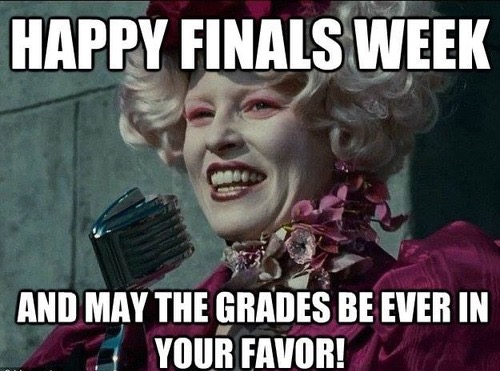 For the students at Bentley, working hard is not a once-a-semester deal — but here are some signs that Finals Week has arrived for Falcons:

Reading Day
As the name implies, Reading Day is a day off from any classes and exams, designed for you to read, catch up on your studies and prepare for the week ahead. Hopefully you've been doing your work all along, so finals prep is all about reviewing what you've learned. That means you have time to take advantage of Reading Day the right way and "Reading Day" is a misnomer.
Why study 24/7 when Bentley has so much to offer? You can find most students starting their morning (evening?) off with Breakfast by Moonlight, where you can get French toast sticks, tots and eggs at midnight. Some take advantage of free massages and relaxation activities in the Sacred Space; others flock to the Student Center and the dorms to pet the therapy dogs. And there's free food everywhere on campus.
Reading Day is truly the calm before the storm, so take advantage while you can. If you have a final on the day after, there's always the nighttime to study!
Read one freshman's take on the Breakfast by Moonlight tradition.
The Hunger Games: Library, Part I
Once Reading Day is over, the madness begins. During the whole semester, I'm the type of girl that frequents the library every day. Whether it's to prepare for an exam, bust out a paper or take care of administrative work for other on-campus duties, you can constantly find me — and many other dedicated regulars — in the library.
I've even made friends because we frequent the same cubby space. Some call us nerds, but I don't mind; the lib is the place.
So when Finals Week rolls around and suddenly the entire campus begins to understand our fixation with the library, the place becomes a madhouse. During Finals Week, finding an open seat becomes almost as challenging as learning an entire semester's worth of GB 112. Study rooms are a hot commodity. Only the most diligent will succeed in the search for an open spot. The bright side: you make new friends!
Einstein's Line is Out the Door
The only way to survive said library madness is proper sustenance. Our 24-hour library access is virtually useless without a cup of coffee and warm bagel in-hand. Thank you Deloitte Café with Einstein Bros. Bagels! The convenience of having a coffee and bagel shop in our library is a pleasure I wasn't able to appreciate until visiting other schools' libraries and seeing there is no such thing in some other places.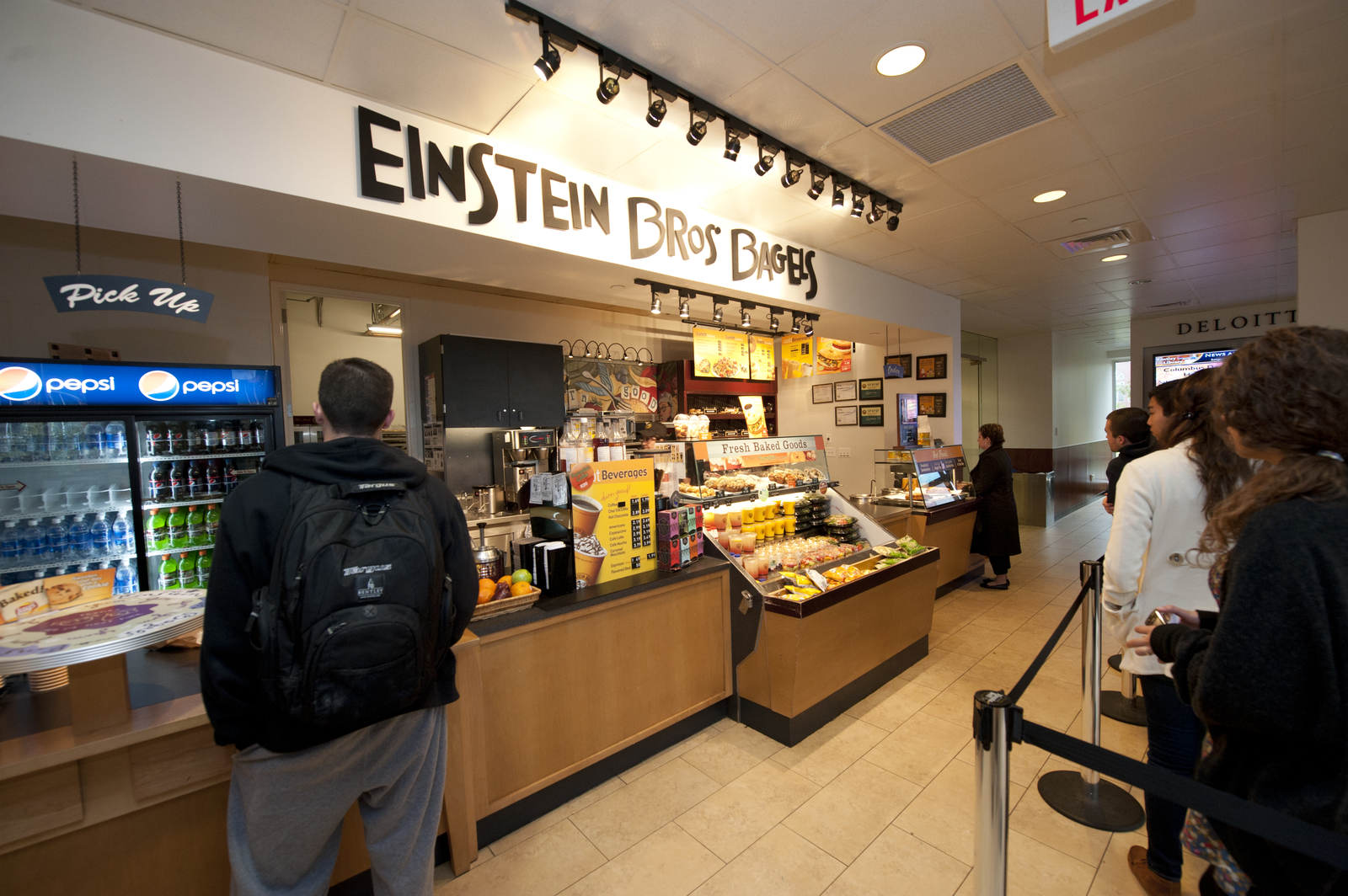 The influx of the entire Bentley population into the library during finals creates a situation just as sticky as Einstein's cinnamon sugar bagels. At any other time of year, you know it's the 10 minutes before and after class when you see that the lines are out the door. But during Finals Week, this is a constant phenomenon — regardless of the hour.
(Friendly suggestion: be sure to thank the Einstein's employees for working so hard to deliver your favorite latte and bakery snack!)
Discresh Spending: Zero to 60, Real Quick
During Finals Week, the only way to start and end each day is with Einstein's or Starbucks. With two exams in one day and only two hours between them, La Cava becomes the savior for lunch and dinner.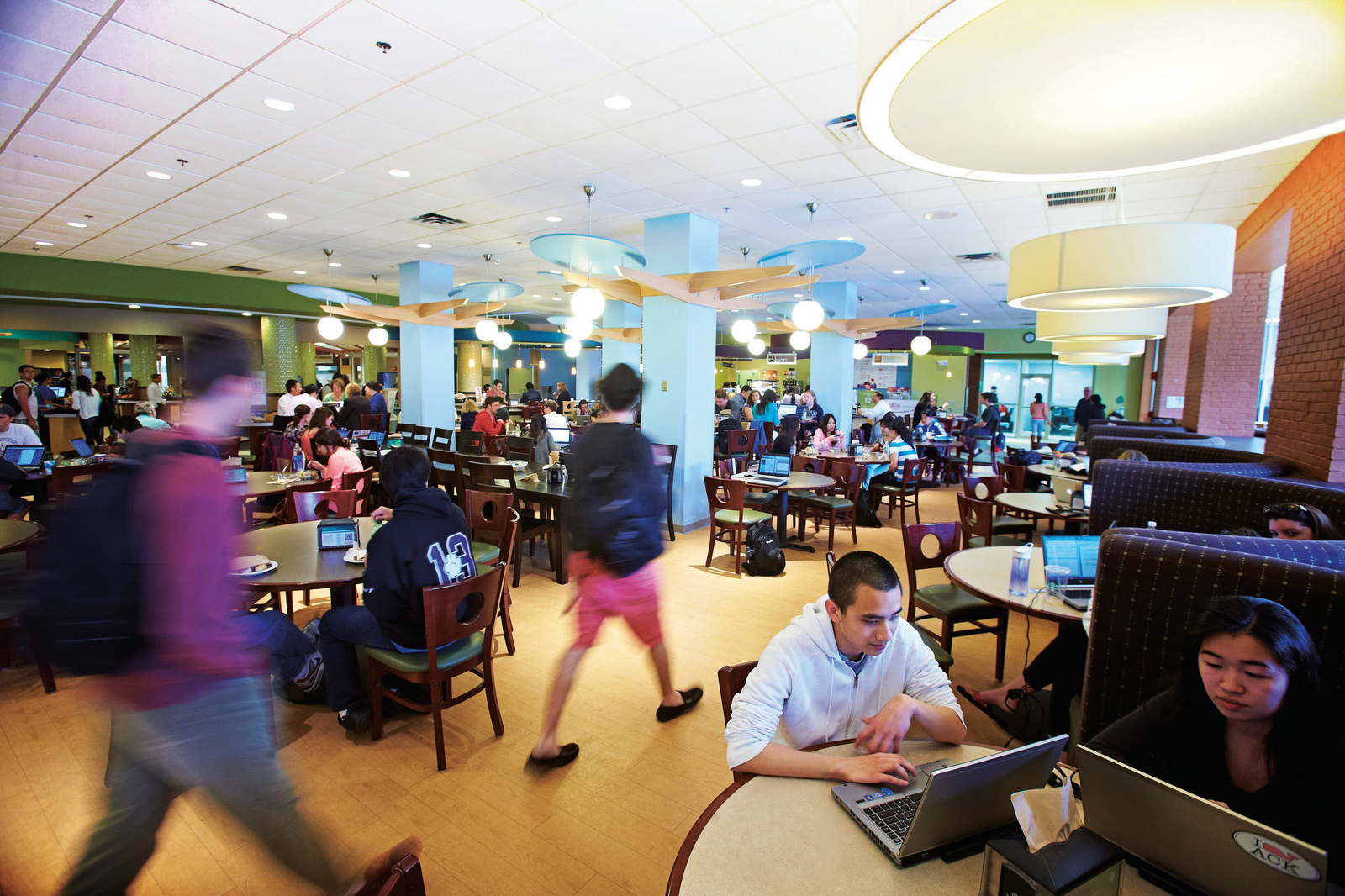 If the library isn't your study spot of choice, a sandwich from Russo's and some late night mozzarella sticks might be just the motivation you need to get through a night in the Student Center.
This is where discretionary dollars — or "discresh" — become your best friend and worst enemy at the same time. While it's nearly impossible to budget your discresh throughout the semester, it seems as though Finals Week is where your spending habits go completely out the window. While it's nice to have a meal plan and buy food without feeling like you're spending "real" money, seeing your balance creep closer and closer to zero is the worst part of Finals Week.
Nostalgic Seniors, Everywhere
While Finals Week marks the triumphant end of another semester for some 3,000 Bentley students, the spring finals period represents something more to the remaining 1,000.
With seven semesters worth of diligent studies, many new friends, multiple internships and job-offers under their belts, Bentley seniors look at Finals Week a bit differently than everyone else.

It not only marks the end of the semester, but also the end of the four-year ride that was their Bentley experience. During finals in the spring, you can expect to see many seniors taking extra pictures of the library clock tower, lounging out on the greenspace and soaking up their last few days as students on campus.
Prepping for the senior trip to the Bahamas and Graduation Week can be exciting, but some seniors say they'd rather re-take first year final exams then have to admit this is the end of their time at Bentley.
For those of us with time left here, the end of Finals Week marks a new beginning for a successful summer and semesters ahead — and a reminder to cherish our time on campus.