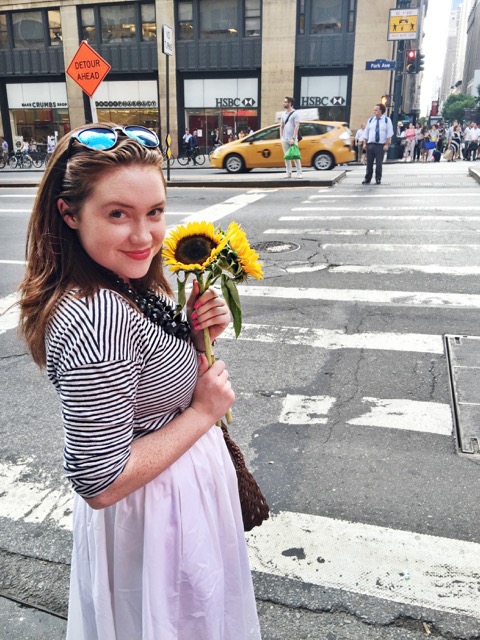 Name: Amanda McCormick '17
Hometown: Fairfield, C.T.
Major: Marketing and a Media Arts and Society LSM
Interned for: Kate Spade & Company
Where: New York City, N.Y.
When: June-August 2015; 30–40 hours/week
THE INTERNSHIP:
What were your main responsibilities as an intern for Kate Spade?
I was one of 25 interns who all worked in different departments at Kate Spade last summer. I was the intern for the international department. Some of the things I worked on included:
Creating a billion dollar enterprise business strategy (including international expansion, licensing, and print and social media marketing) for Jack Spade to present to the Kate Spade & Company executive board.
Analyzing competitive pricing to assure global alignment and consistency across regions and categories (from handbags and small leather goods to ready-to-wear and jewelry).
Compiling a list of over a hundred international store profiles as a master reference tool for a senior vice president.
Assisting the international team with a presentation about ready-to-wear products.
Managing store profiling and competitive pricing analysis projects with a business partner based in the Middle East.
Staging and appearing in Instagram content.
Describe a typical day at Kate Spade.
During my internship, I was given several long-term projects to complete independently for the international team. Most days, I would work on those projects, while also assisting with daily needs of the team as things came up. I was also assigned a group project to work on with four other interns from different departments. For this, we would schedule a couple meetings a week to work collectively. And I assisted on projects for the creative team that included creating and collaborating on social media content.
I had a few one-on-one meetings per week with members of the team and other key employees to learn about their roles at Kate Spade.
Finally, there were one or two intern events per week where all of the interns would do a charitable activity, visit other Kate Spade offices, see a department presentation or participate in bonding events (such as attending a Mets game).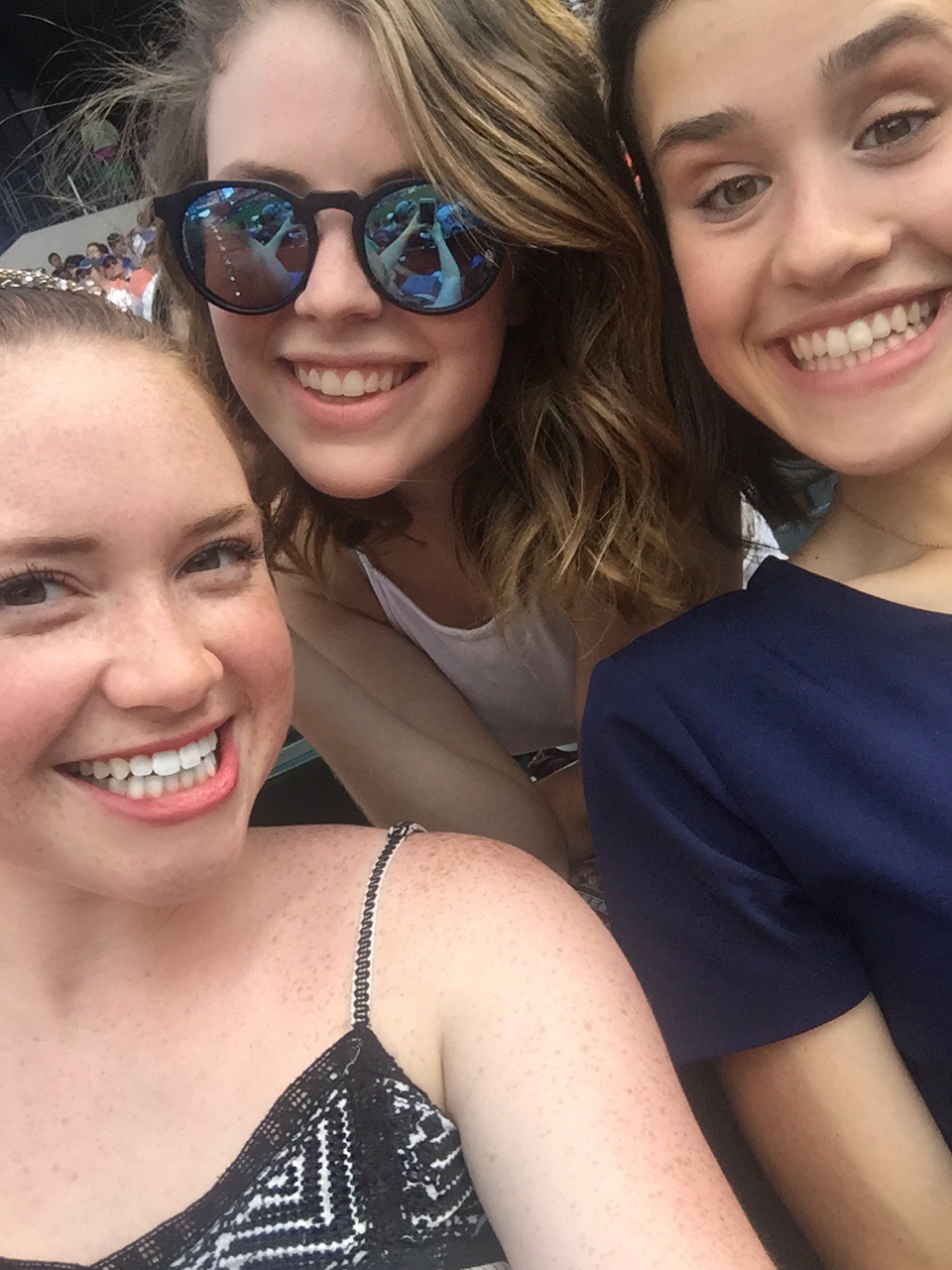 What was your first day like?
On the first day, all the interns gathered in a conference room to be introduced to the company by the HR department. We saw presentations about the organization's history, mission and executives. Then we reported to our respective departments.
Once in the international offices, I was introduced to the whole team and given an overview of how the department is run. I then discussed with my manager the long-term projects I would be working on during my internship.
What was the most interesting project you worked on?
I really enjoyed managing and creating store profiles for the international team. Out of all the work I did, this was probably the simplest — but it allowed me to interact with the international business partners and quickly learn how Kate Spade stores are run around the world. This was eye-opening for me and really solidified my interest in international business.
What's one word you'd use to describe Kate Spade?
Happy.
Kate Spade products are notably colorful, fun and feminine. This upbeat aesthetic certainly translates into the company culture, offices and mission.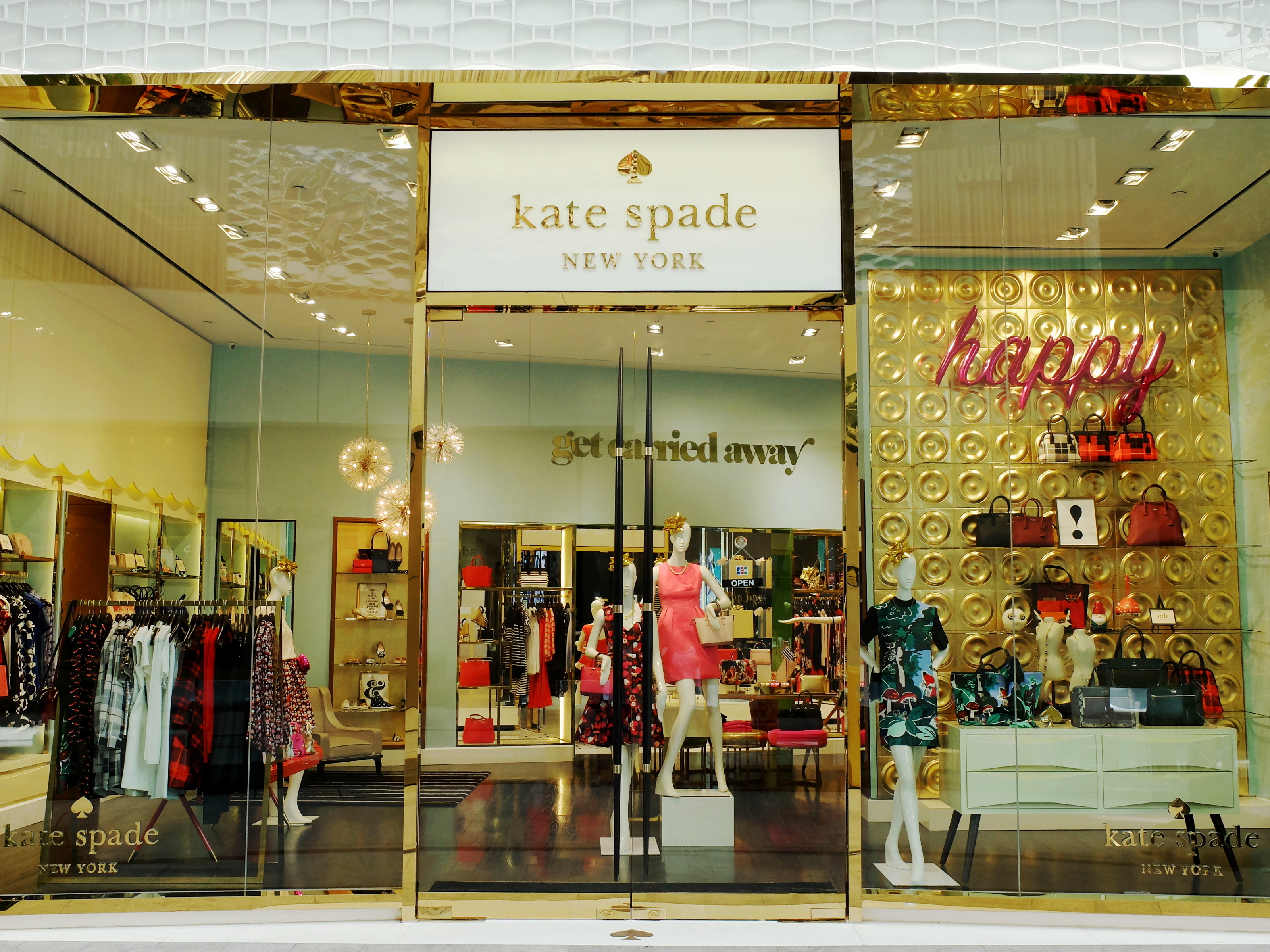 How did the skills you're learning at Bentley translate to your internship?
One important skill that I practiced at Bentley and used at my internship was working in a team environment. At this point in my undergrad career at Bentley, I work on a group project in almost every class.
Two classes where I learned more technical or hard skills that were useful were GB 214 — both the operations and marketing content — and IT 101 (particularly because of the heavy use of Excel during my internship).
My Cross Cultural Psychology and Comparative Government and Politics classes both had an international focus, similar to my internship, which was helpful.
How did your previous internship prepare you for this experience?
Before this, I interned with Bentley's News and Communications office. This experience helped expose me to a more corporate-style workplace, and how a team works day-to-day, and collaboratively with other departments.
THE PROCESS:
How did you find out about this internship opportunity?
I had previously worked in a retail location for Kate Spade (the Fifth Avenue store in Manhattan) where I learned about the company and their career opportunities.
Why were you interested in working at Kate Spade?
I have always loved fashion, and Kate Spade in particular. I thought this would be a good opportunity for me to apply my business acumen from Bentley in a field that I had a real passion for.
What was the application process like?
I applied through the company's online portal, and completed a series of phone interviews with members of the human resources and international teams.
How did you prepare for the interview?
I made sure I had speaking points ready about all my previous work experience, class work and on-campus activities that would show my interest in international business, professionalism, communication skills and eagerness to learn.
I also made sure to have takeaways from my experience working in the Kate Spade store that I could build on if I were to work in the corporate office.
Learn more about Amanda's work with Bentley's Dresses to Dreams organization.
THE EXPERIENCE:
What was your most memorable experience at Kate Spade?
Getting to know the international team personally and professionally was such a great experience. Everyone I worked with was so nice and went out of their way to teach me about working for a fashion company and the importance of international business.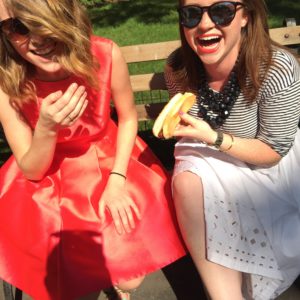 What was the most challenging aspect of your internship?
The commute and being up so early. It's a silly answer, but there definitely is an adjustment period when getting used to a train ride from Fairfield to Manhattan — and always being on the move every day of the week. It definitely makes you more appreciative of the weekend!
Did you have a mentor at the company?
I reported to one main person on the international team throughout my internship. She was so amazing to work with for the three months I was at Kate Spade. Charisse gave me a good overview of how the whole company worked cohesively. She had me attend her meetings with different departments and help with presentations that involved multiple departments. She also encouraged me to meet key people from different areas of the company to learn more about their jobs, the work they did, and how it ultimately impacted the international business.
This comprehensive experience opened my eyes to how important it is for all different areas of a large company to work collaboratively, and how that process typically happens.
How did this internship influence your plans for future internships or careers?
I learned about so many types of jobs that I didn't know existed. This made me more open to different job opportunities after Bentley.
What advice would you give to someone looking for an internship in this industry?
There's a lot more to the fashion industry than just design. While the creative vision of the designers certainly drives the business, there are so many other key jobs that impact a fashion company's success. Business skills can definitely be applied in a creative industry like this. (Did you know that these types of hybrid jobs are the new trend in careers?)
Want to learn more on careers in the fashion industry? Read about Mike Sarmanian '12, a Bentley alumnus who turned his accounting degree into a job at Converse.