Name: Tyler Ford '17
Hometown: Amherst, NH
Major: Marketing, with a Computer Information Systems minor
Internship: Marketing Operations Intern at LogMeIn
Where: Boston, MA
When: June–August 2016; 40 hours/week
Read more student profiles in our interesting internships series.
---
THE INTERNSHIP:
What were your main responsibilities as an intern at LogMeIn?
As the only intern in the Marketing Operations department, some of my responsibilities included:
Interviewing every employee in Marketing to gather data about our marketing tools.
Compiling data sheets with all the users we have in each of our marketing tools.
Attending several meetings daily, which included everyone from other interns to the chief marketing officer.
Assisting in the coordination and running of marketing technology events hosted at the company.
(Tyler is also a punter on the Bentley University football team — check out his sports bio.)
Who did you work with at the company?
As a Marketing Operations intern, I was in the Allocated Corporate Marketing department, reporting directly to the director of marketing operations. But I also worked alongside Marketing Analytics and Acquisition Marketing teams.
What was your first day like?
The first day I came to LogMeIn we had about a half hour to mix and mingle with other fellow interns and new hires. This is where I met most of the 20 interns within the company.
We had an overview of the company by a few employees in HR and then a complete company overview by the chief marketing officer. We then got our laptops and had an IT overview and tutorials about setting up different software. And ended the day with a welcoming from the CEO, Bill Wagner.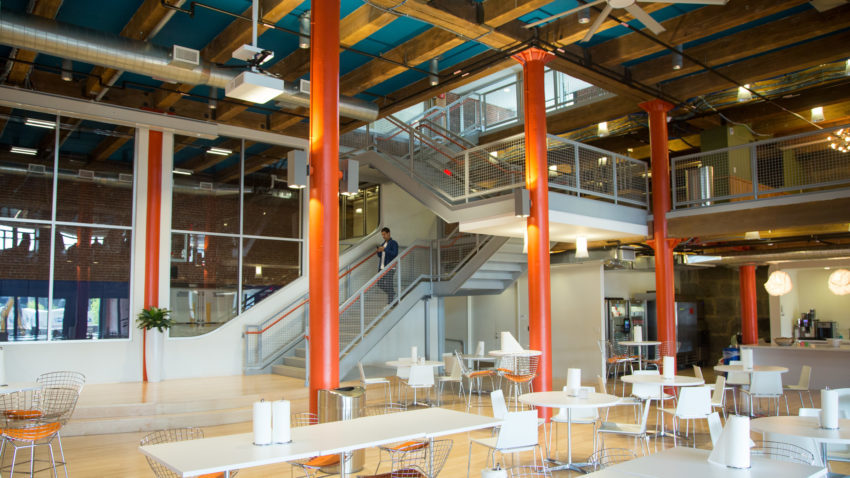 What was the most interesting project you worked on?
Interviewing everyone in the global marketing department (approximately 60 employees) and collecting data about each of our marketing tools that we use. This internal audit will help Marketing Operations and the senior-level employees in Marketing see if there is a need to implement other tools, dispose of some tools or bring in certain training sessions for our employees.
What's one word you'd use to describe LogMeIn?
Upbeat.
LogMeIn is a very young company with a very upbeat vibe. The culture throughout is inviting and helps to promote interaction between all employees. An open floor office style, a rooftop deck overlooking Boston, a half-court indoor basketball court, free coffee bar with two baristas, and ping pong and pool tables throughout the building are some of the perks there.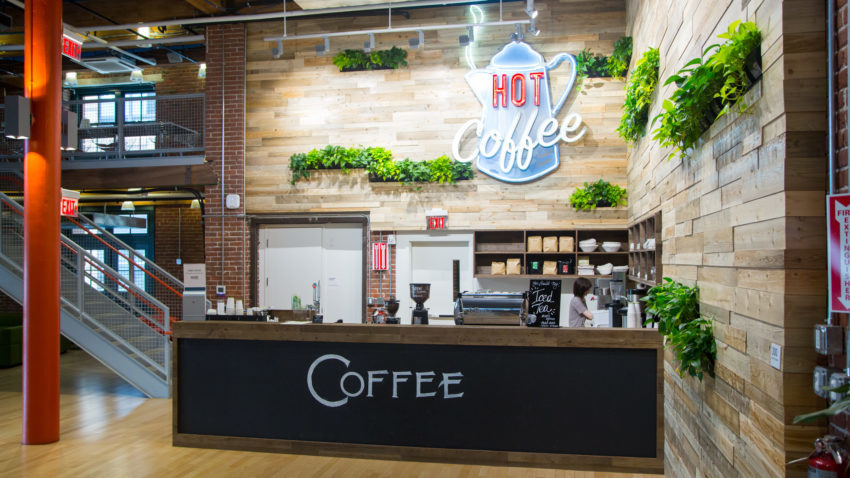 THE APPLICATION PROCESS:
What was the application/interview process like?
I applied on the LogMeIn corporate site through BentleyLink (a website and resource center run by Bentley's Career Services office). I didn't hear back for a few weeks, but then ended up having a half-hour phone interview with the man who became my reporting manager.
What was the hardest question you were asked during the interview?
He asked me what my favorite app was. I knew saying Candy Crush wouldn't go over too well. Instead, I went with OneDrive and how helpful it was to utilize its storage space.
Why were you interested in this internship?
I've always been interested in technology companies and after reading all about the company culture and seeing the office, I knew this was a fit for me. It also helped that I didn't have to wear a suit and tie to work!
THE EXPERIENCE:

What was the best part of interning at LogMeIn?
Being able to meet every person in Marketing, personally, and being able to take advice from every one of them.
What was the most challenging aspect?
Remembering everyone's name and also learning all of the company's products.
How did this internship influence your plans for future internships or careers?
This internship confirmed that I will definitely try to work for a marketing department in a tech company after school. This is where I see my future.
What advice would you give to someone looking for an internship at LogMeIn?
Broaden your field of study. I believe having a Computer Information Systems minor is one of the leading reasons I got this internship. Having the computer background allowed me to intern in a department that is very specific to marketing and computers combined.
What advice would you give to someone looking for an internship?
Try your best to find out about the company's culture before applying. I can't stress enough about how the culture of LogMeIn helps me as an intern to work harder.