Starting your LinkedIn profile while still in high school will give you a chance to catalog all your connections.
Yes, jobs and careers may feel like a lonnnnnnng way away. But being a real adult will be here before you know it. There's one tool that you should start mastering now: LinkedIn.
In 2013, the social networking site dropped its age minimum from 18 to 14. Even if you're still in high school, you should create a profile. It will help you create connections to find part-time work or internships.
Read up on why it's never too soon to build your network.
Why High School Students Need LinkedIn
A LinkedIn profile will set you apart from other students your age as a person who takes school and work seriously and understands the importance of a positive professional image. If you're searching for a job, this type of profile will impress potential employers.
You can include your profile link on job and college applications to showcase your talents, skills, and experience.
The connections made on LinkedIn are one of the most important aspects of this social media site. As you look for opportunities, these connections — colleagues or relationships through your family, teachers, bosses, or friends — can potentially open doors that could further your career experiences.
Many colleges have university pages on LinkedIn too. You can use this as an additional resource to learn more about the school and it's alumni. Check out Bentley's LinkedIn page.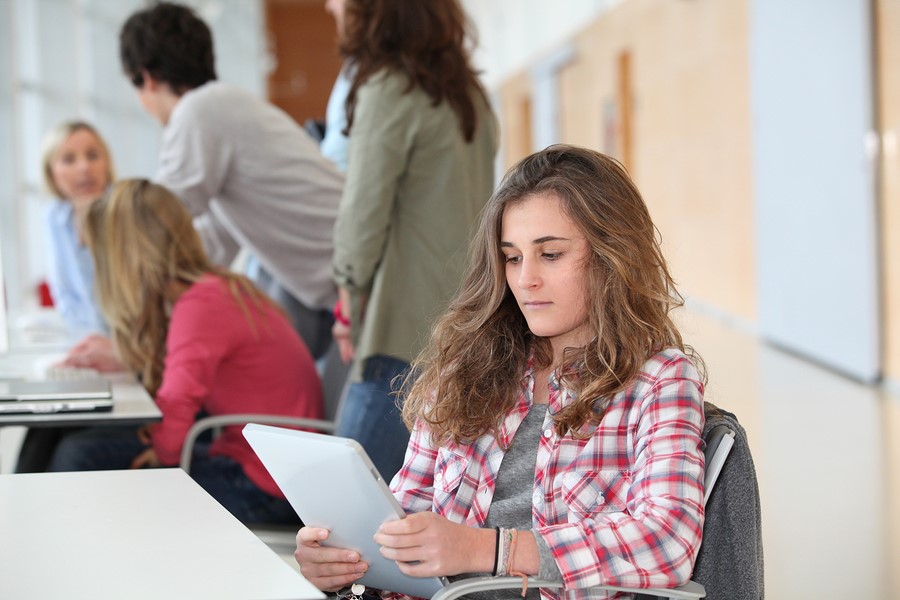 How to Create a LinkedIn Profile
Signing up for a LinkedIn profile is similar to any social media site — it's the goal that's different. Here are some rules to keep in mind:
Professionalism is the key to a LinkedIn profile that could move your college and post-college career forward.
Your profile picture should be simple and clear. Dressing businesslike is good, but as long as you're not sloppy or too casual, you're fine.
Don't post anything on LinkedIn that you wouldn't want a potential employer or a college admissions counselor to see. A good rule of thumb: if you would post it on Snapchat or Facebook, don't post it on LinkedIn.
Your messages and posts should be focused on areas of interest and activities that will further your education and career. Being friendly is always a good thing, but don't reveal any personal details that could harm your professional or educational career.

What to Include in Your LinkedIn Profile
As you're just starting out, your profile may be much simpler than other people's. And that's okay. Get it started, so you can add to it as you grow and experience things.
Use LinkedIn's helpful Profile Checklist to help populate your profile.
Make sure you include:
A summary that explains who you are and what you're interested in
Employment experience, including any part-time or summer jobs
Honors and awards you've received, including scholarships
Activities and organizations you're involved in, including any leadership roles or special projects
Volunteer experiences
Top skills
Once you've filled out your profile, connect with other people on LinkedIn that you know: friends, family, bosses, teachers, etc. Your connections will be able to endorse you for skills or write recommendations.
Social media can also be used for social good. Learn how Bentley students raised money to help the homeless — and feed them mac and cheese.