The View from the Mountain
This past summer a group of Bentley Falcons decided to pursue new heights with Iron Mountain. What better way to start climbing the corporate ladder than as a mountaineer?
Iron Mountain is the world leader in information storage, with its global headquarters based right in Boston. What else makes Iron Mountain special? It's a fast growing company with an established internship program which this year included 38 summer hires, and they love hiring Bentley students.
Here are the Iron Mountain interns from Bentley — hear what they had to say about their summers!
Kelly Grady, Employee Communications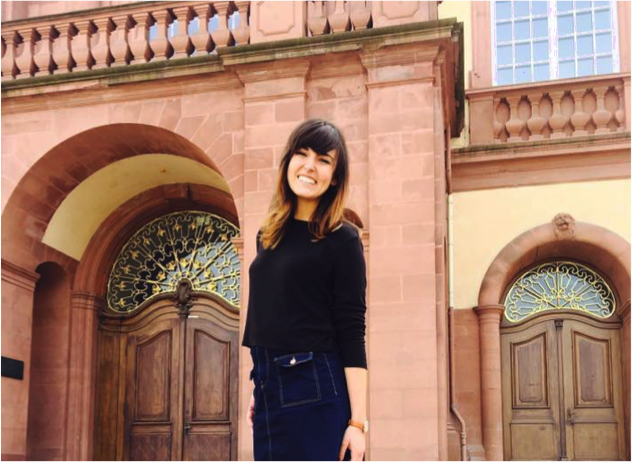 What were your main responsibilities?
I created and managed content such as articles, blogs, and graphics for our internal website.
How did you prepare for your interview?
My position involved a lot of content creation, so I made sure I had writing samples I was proud of and my personal blog was clean and up-to-date before entering the interview process.
What was the most interesting project you worked on?
Event planning! I really couldn't believe I was being paid to buy decorations, cold-call entertainers, and research how to personalize photo booth pictures. The only downside is I still can't get off the call lists for some Boston-based magicians…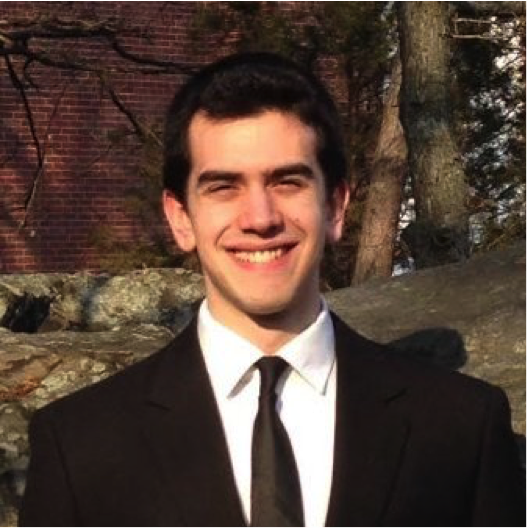 What were your main responsibilities?
My main task over the course of the internship has been SOX IT control testing. So, for example, for application access reviews, I test a control to see if only appropriate users are allowed accessed to a certain application.
What was your first day like?
I arrived to Boston early on the first day so I decided to go to Dunkin' Donuts. I bought an orange juice there and once I sat down I spilled it all over myself. I then entered Iron Mountain and proceeded to have my photograph taken for my ID badge. I knew it would get better from there.
How did you prepare for your interview?
Career Services at Bentley has a great prep sheet for interviews that is filled with the typical questions most interviewers ask. I was able to prepare some of my answers to many different questions and that definitely helped calm my nerves when the interviews finally came.
Ari Gusinov, Data Analytics & Competitive Intelligence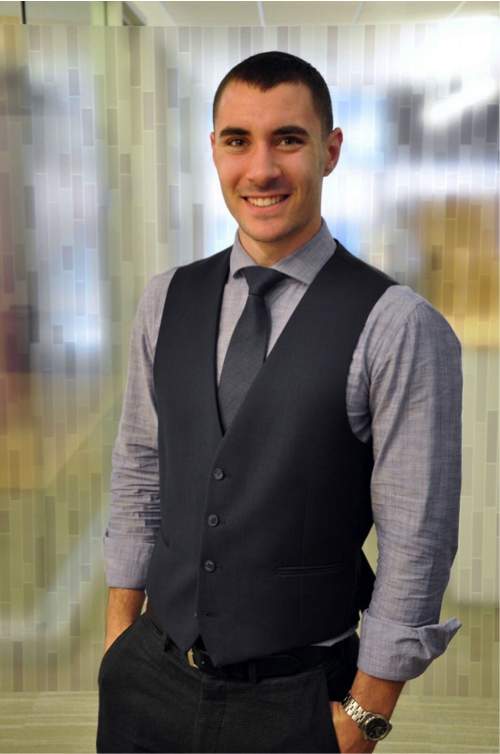 What were your main responsibilities?
I tracked, measured, and analyzed online user behavior for Iron Mountain websites in order to provided digital insights and action items to drive more sales and to provide the best online user experience possible. With this information, I informed Iron Mountain marketing leaders on where to allocate time and resources. I also presented to various marketing employees and leaders on how to use TrackMaven.
Did you have a mentor at the company?
Marissa, my boss, was the most wonderful mentor. She guided me through my experience and was constantly exposing me to more responsibilities, taught me tricks and tactics that she had learned throughout her career, and was always looking for opportunities for me to grow as an individual. She was everything I could have hoped for and more.
What's one word you'd use to describe Iron Mountain?
Genuine. People here are genuinely interested in your personal growth and care about each other as individuals.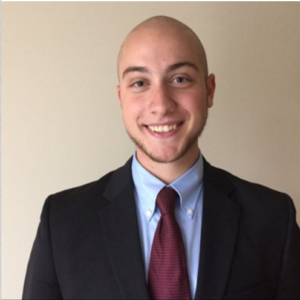 What was your first day like?
My team actually played a prank on me my first day, telling me that I had to dress business professional every day even though we were told by the internship committee that the dress code was summer casual. The next day I came in dressed in a suit and the whole team welcomed me in with their polos and jeans. This was a great start to the internship, letting me know that I was working with a great group of people who don't conform to the norm of the boring corporate culture.
What was your most memorable experience at IM?
Helping in the community is a big part of my life, with experiences at Bentley such as Service–Learning and Best Buddies. Iron Mountain had all the interns volunteer one day by helping an organization clean out the Charles River Esplanade park as part of a larger, company-wide volunteer program, which stood out to me as a positive surprise to see a big corporation looking to help within the community.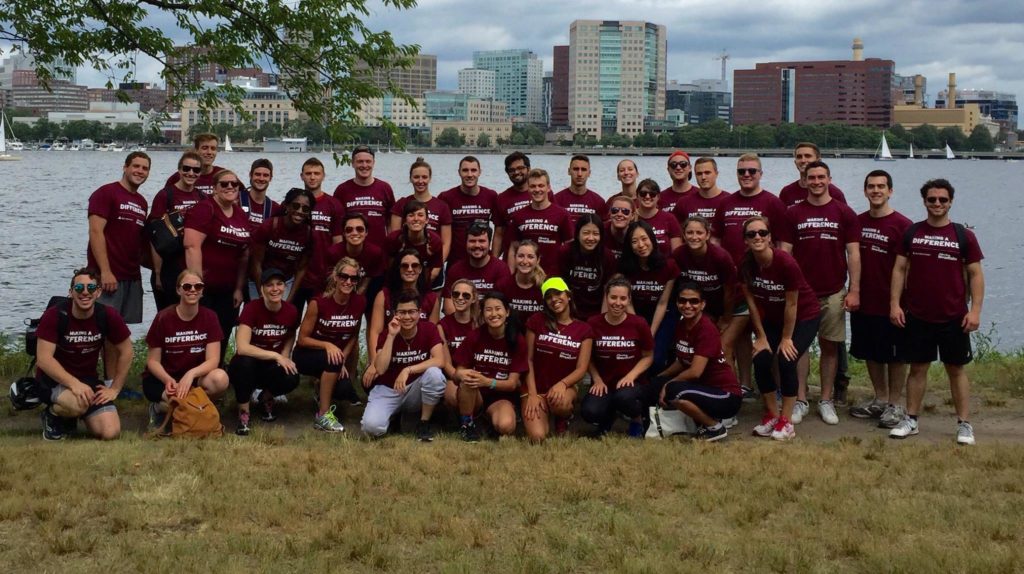 What were your main responsibilities?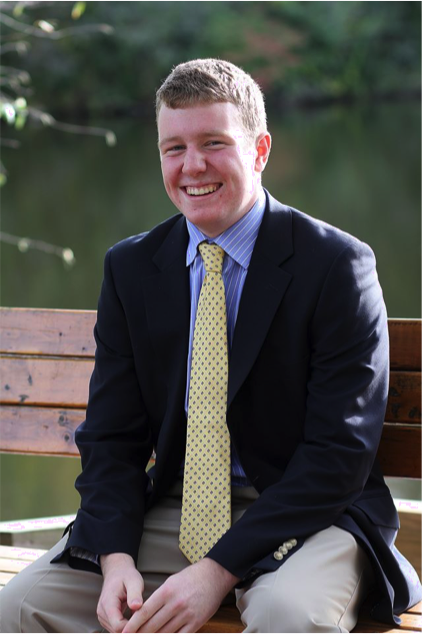 My department mostly performed ad hoc projects that supported and assisted the sales team, so each day presented a new challenge and opportunity. I gained great experience preparing presentations for a variety of colleagues, including some executives!
What was the most interesting project you worked on?
One of the most interesting parts of my internship was that no two days were alike. Some days would require extensive Excel work, like turning large quantities of data into Pivot Tables, while other days were focused on obtaining meetings with other IM employees so they could provide key information for my projects.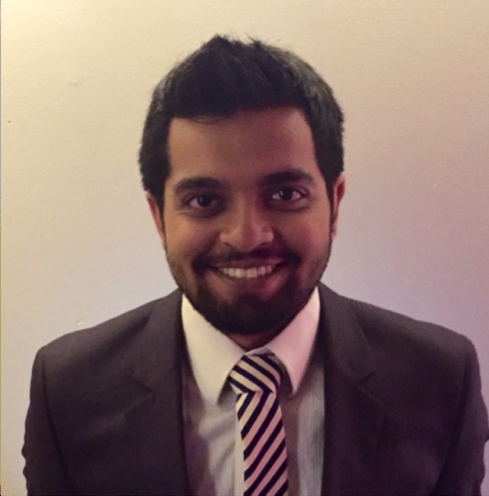 Why were you interested in working for Iron Mountain?
I heard about Iron Mountain from my flat mate, who had worked for them the year before. My interest peaked when one of the recruiters told me that "Iron Mountain was a corporate company with a little bit of startup in it" — it sounded like the perfect place for me to work at.
What advice would you give to someone considering applying to Iron Mountain?
There hasn't been a day I wasn't excited to come to work. It's a great environment with great people that really are invested in your future. I know that boxed storage is probably not the sexiest of companies to work for, but I would encourage everyone who's looking for an internship for summer 2017 to definitely look into this amazing company.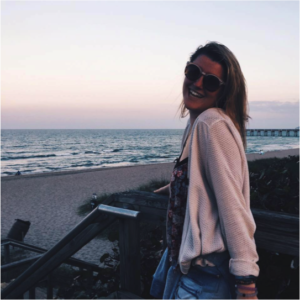 What were your main responsibilities?
My role included maintaining, editing, and proofing current marketing collateral, assets, and messaging. Additionally, I assisted in launching new collateral for products and services.
What is the most interesting project you worked on?
I worked on the "wework initiative." Basically, Iron Mountain was working on reaching out to small businesses and I conducted market research at a collaborative workspace known as "wework," which then helped me plan a larger event focusing on Iron Mountain's sustainable efforts.
What was your most memorable experience?
My most memorable experience was the weekly "brown bag lunches" where the interns were able to interact and talk to high-level executives from the company. It was in these lunches where I was able to learn the valuable lessons that I feel I will take with me throughout my entire career.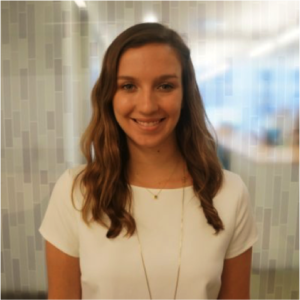 What were your main responsibilities?
My role was to keep in communication (through an online hub) with customers when their contracts were static.
Describe a Typical Day
My typical day started at 8:00 a.m. The interns were usually the first in the office. I checked my emails and BBC News to stay updated on current affairs. As a marketing intern, most of my days were filled with meetings ranging from one-on-ones with team members to large-scale CMO meetings with hundreds of people. Between meetings, my main project was to run a customer advocacy gaming site online through a platform called Influitive. I had full creative rein on creating my own work based on the goals set by my managers, which was pretty darn cool!
Did you have a mentor at the company?
The Iron Mountain Internship program sets up peer buddies for each intern. The peer buddy program is great! You are paired with a young Iron Mountain employee and throughout the summer the internship committee hosts happy hours and a boat cruise to get to know each other better. My peer buddy was Emily Ellis, who also was a student athlete at Bentley. Emily helped me acclimate not only to Iron Mountain but to living in Boston as well. I'm super grateful for her help!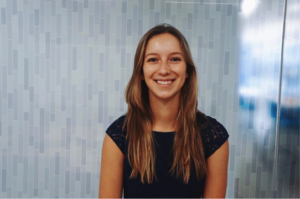 What were your main responsibilities?
I created a comprehensive brochure for IM's consumer-facing technology, to suggest help tech-based solutions to clients. I also got to work on an internal database and collaborate with Sales teams.
What skills did you take away from this summer?
From this internship experience, I took away many transferable skills that will help me at school and in my future career. Iron Mountain has one of the strongest internship programs I've ever been a part of, because of the time they dedicate to us to learn about corporate careers, culture and community.
Tell us how can we improve this post?