My experience studying in the United States, and at Bentley, can best be described as "taking a leap of faith." I never used to consider myself as a risk taker, let alone someone who would leave their family at 19 for a college on the other side of the world. That wasn't really part of the plan. But that is the beauty of it. Sometimes plans change in order to make way for better things.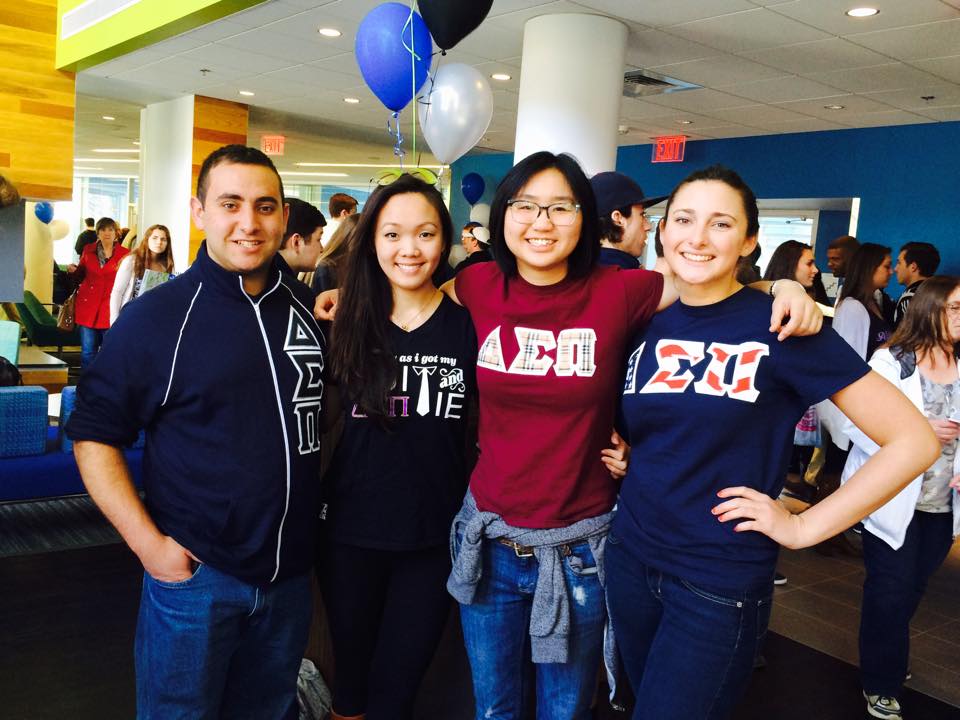 Growing up in Hong Kong, I had a plan to attend Hong Kong University or the Hong Kong University of Science and Technology. That was all that I'd known and seemed almost all that was expected of me. Then, all of a sudden, I had to move to Shanghai with my parents for their job relocation. Within 12 months, my primary language went from Cantonese to English, my uniform went from a standardized set of clothes to whatever I wanted to wear, and my whole world took an 180-degree turn.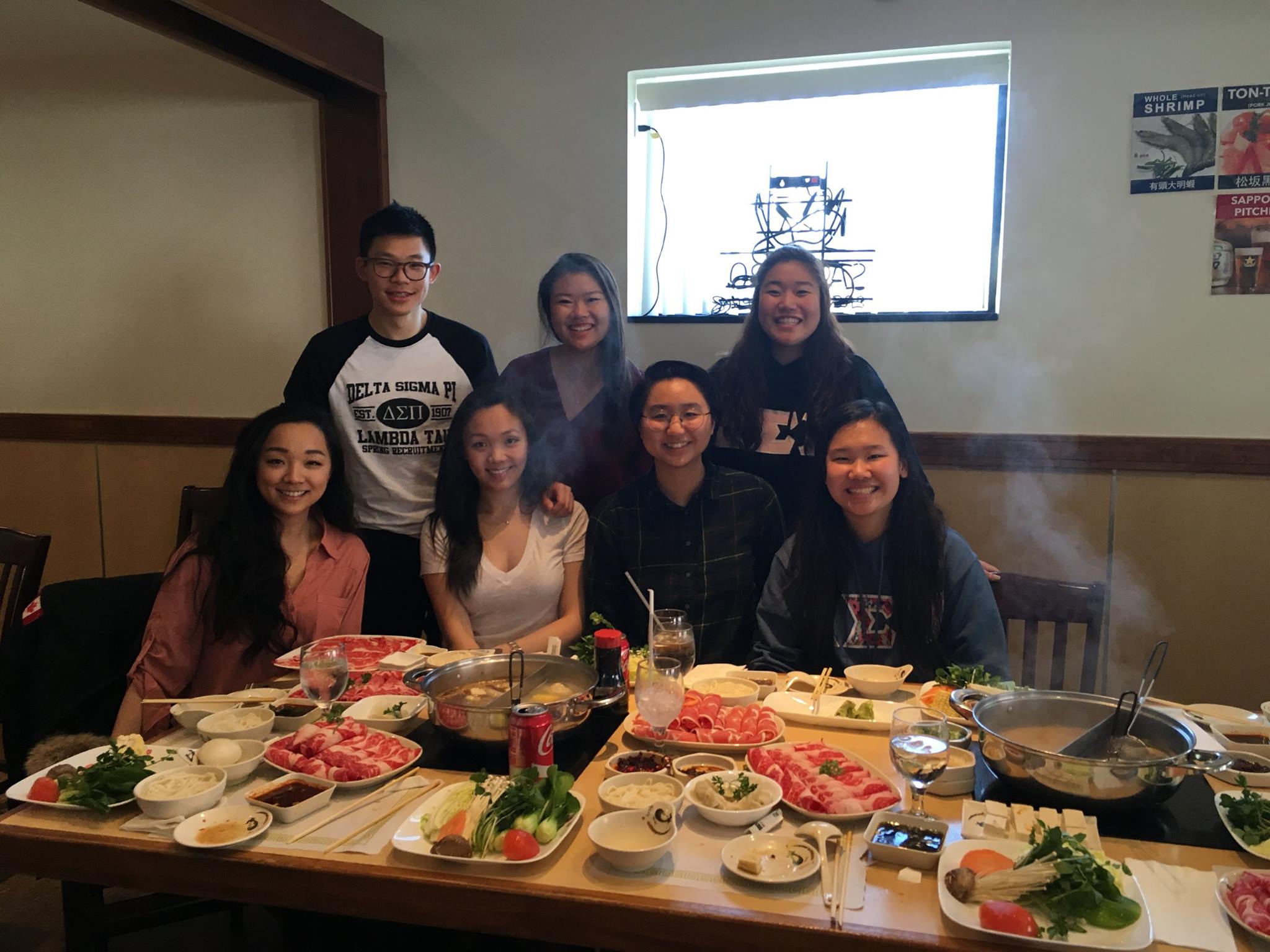 But, little did I know, this drastic change made my life better than I ever imagined it could be.
When I started looking at colleges, I knew I wanted a small- to medium-size school that put business at the core of their curriculum. Taking into account the combination of my academic performance, extracurricular activities, and interest in business, Bentley became a front-runner. And that was it. I did my research, took a leap of faith and applied. I received my acceptance a couple months later.
The first time I set foot on Bentley's campus was freshman move-in day. I didn't really know what to expect or what I was supposed to do, but staff and faculty from Residential Life seemed to be readily available with anything that I needed. And now, here I am, almost halfway done with my last year of college.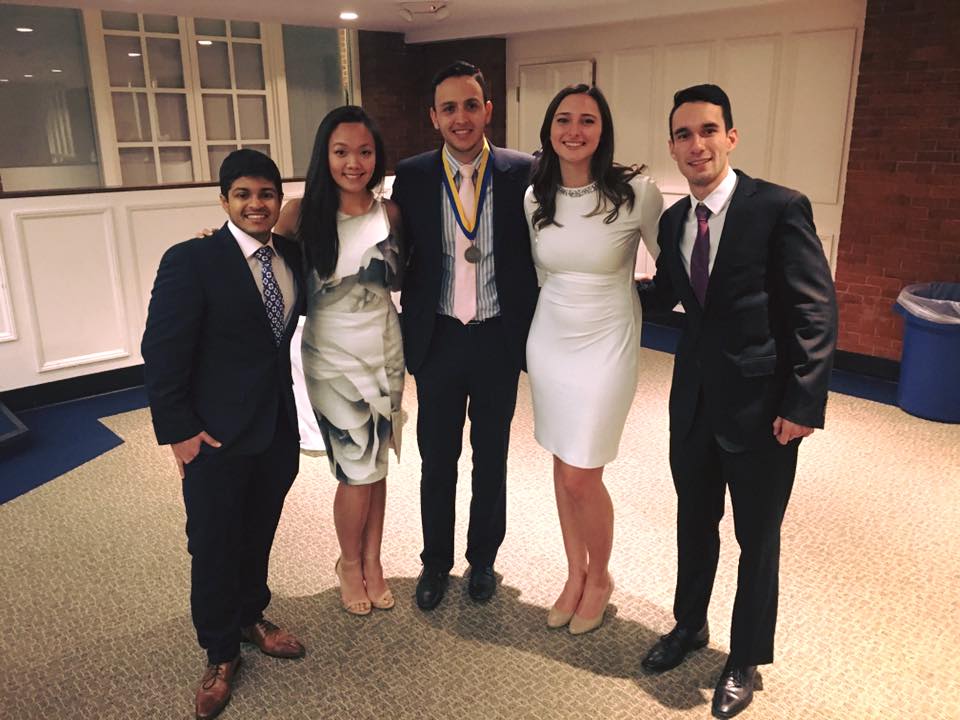 What made all these years pass by so quickly was how involved I became on campus. Your college experience is what you make out of it. Beyond academics, you may choose to focus on extracurricular activities or get a part-time job. Or you may find certain groups on campus that resonate with your values, beliefs, and interests.
I was fortunate enough to have found two organizations that I loved during my first year here: the International Student Association (ISA) and Recognizing Everyone's Attributes and Lifestyles (REAL). They welcomed me with open arms and kept me from feeling homesick.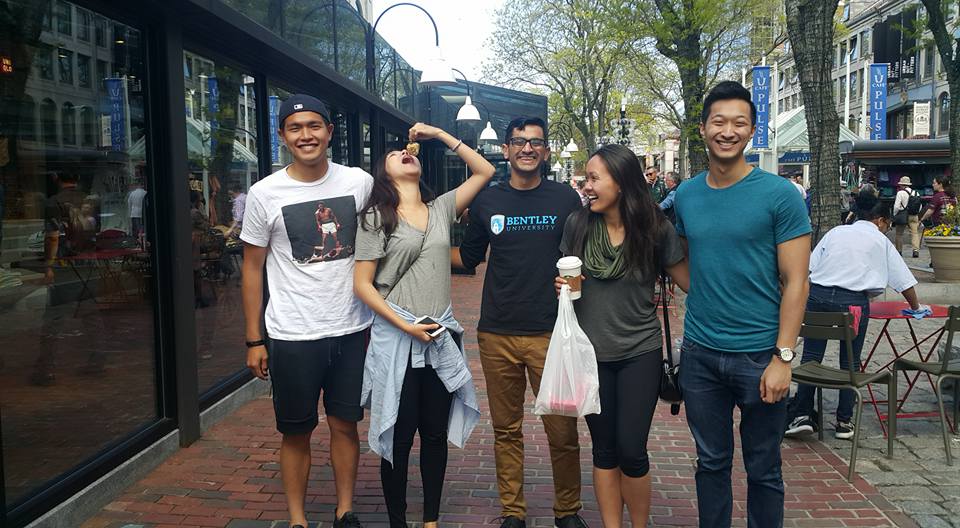 Sophomore year, I discovered an organization that has become the most important part of my Bentley identity by far, and that is Delta Sigma Pi — a professional co-ed business fraternity. There, I found like-minded people with a passion for community service and professional development. Members of my fraternity have diverse backgrounds, ethnicities, religions, majors, hobbies, and career aspirations. This organization completely changed my experience here at Bentley. I found a home away from home.
Looking back now, I can see that a lack of expectations helped me most with my transition from Shanghai to Boston. You can watch as many television shows and movies as you want, trying to get an idea of what life in America is like. But you never really know until you come here for real. So, instead of expecting Americans to be a certain way, I suggest coming here with an open mind and taking things as they come.
My experience with people in the United States has been very pleasant. Everyone's treated me and my family with respect and welcomed us with very positive attitudes. The most important thing to remember is that if you treat others with respect and positivity, they'll most likely treat you the same.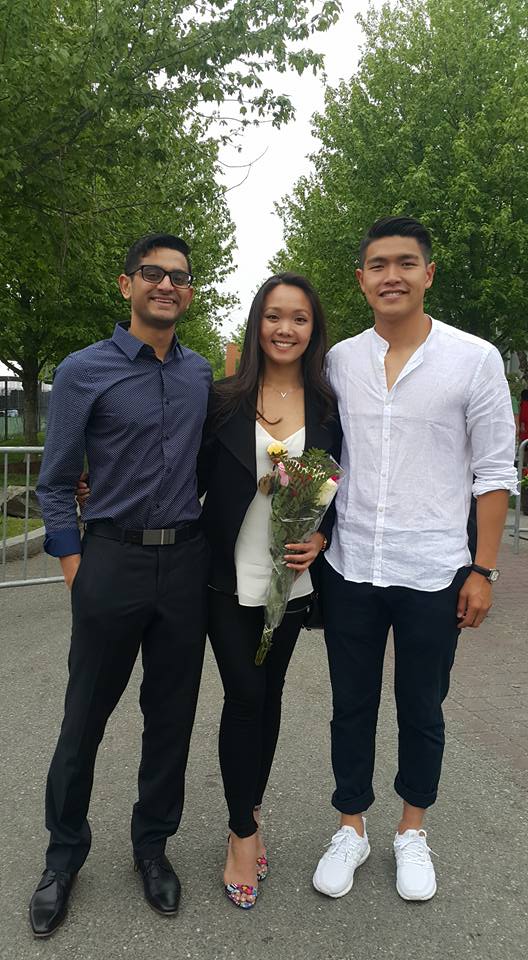 I know what it's like to be an incoming international student. You have every reason to be nervous, doubtful, and scared about leaving your home country. You will experience happiness, excitement, anxiety, disappointment, and all the other emotions in between. But from this, you will build the maturity and resilience that will better prepare you for life after graduation. At the end of the day, that leap of faith that you take can only take you further in life than you could ever imagine.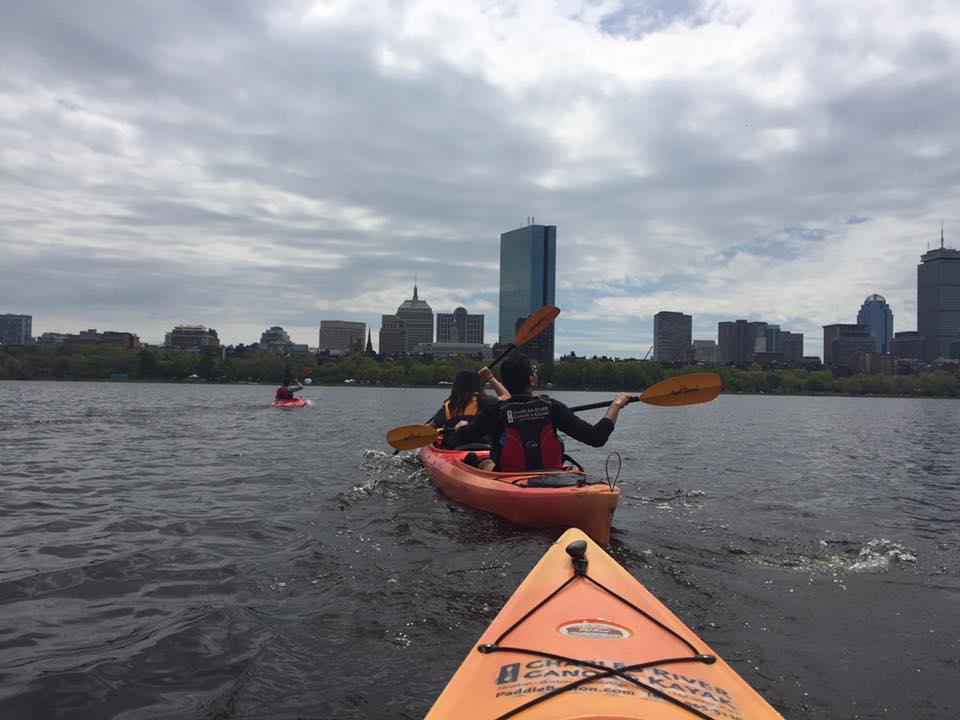 Tell us how can we improve this post?