Entrepreneurs of Bentley is an article series profiling the latest innovations and startups from the Bentley University community. Know someone who should be featured? Tell us about it at Bentley.edu/story
---
Entrepreneur: Emirhan Sahinoz '16 Hometown: Istanbul, Turkey Major: Marketing Company: Lezzet Co. Doner, an upscale, fast, casual Turkish restaurant, focusing on local and sustainable ingredients I love the flexibility of being an entrepreneur. I make my own schedule and can work from wherever I want. I love that there are countless opportunities. I develop and sell the products that I love in a sustainable way, and it excites me a lot. So in a way, I stand up for what I believe in. And I love the power to affect change in people's thoughts and actions. I love having the power to make big decisions within the company, where I can have a direct impact. Check out the rest of the Entrepreneurs of Bentley series.
---
What is Lezzet Co. Doner?
Lezzet Co. Doner is a fast casual restaurant in Istanbul, Turkey, that redesigns traditional Turkish and Mediterranean flavors and offers customers both healthy and delicious alternatives. Instead of a fast food restaurant like McDonald's or Burger King, we wanted to create something healthier that addresses the needs of health-conscious people. We use only sustainable and healthy ingredients.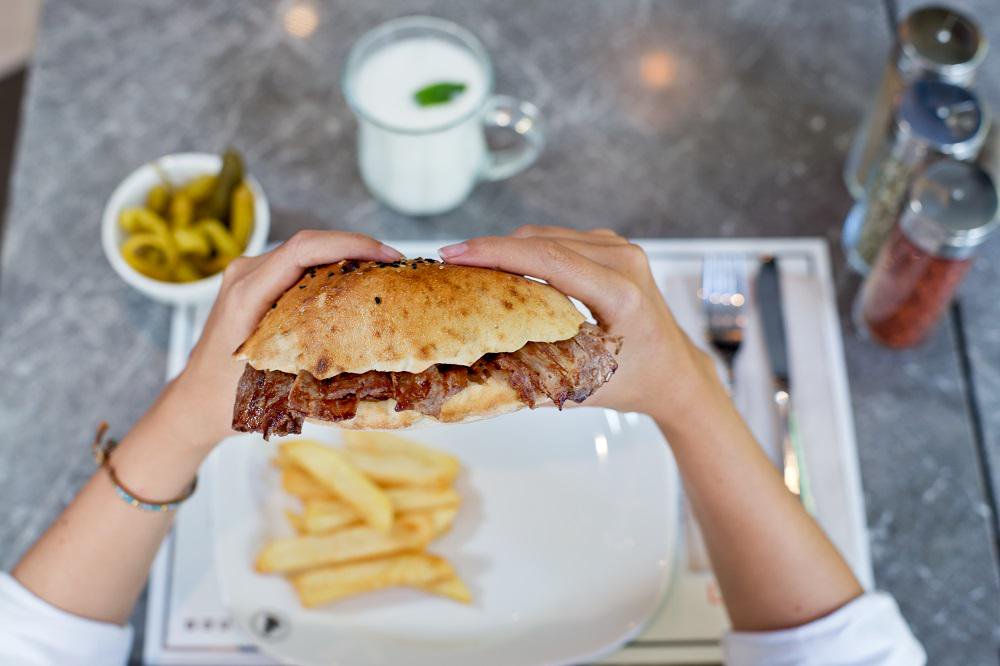 Why did you decide to open the restaurant?
I've always been a huge fan of Turkish cuisine. I feel like it's one of the most underrated and underrepresented cuisines. I took an entrepreneurship class in my third year at Bentley. For the class, we were required to found a concept company. This is when I embraced the entrepreneurial spirit. At the end of that semester, I decided to launch an actual business. I was talking to my father at a Turkish festival that summer. The festival offered a special food called doner, which is a mixture of lamb and beef from northwestern Turkey. We decided to open a restaurant in Istanbul to introduce the main elements of our native cuisine to the world. Doner is our flagship product. We marinate the meat using our special recipe and grill it in oak wood fire. We opened in early August 2015 and it was almost an immediate hit. We began seeing profitability within months of launching the first restaurant.
How did you decide on the location?
Since Lezzet Co. Doner is a unique place compared to other Turkish restaurants, we decided to open it in one of the most exclusive shopping and residential districts in Istanbul. It's a very modern place where people go to shop and have some fine-dining experiences.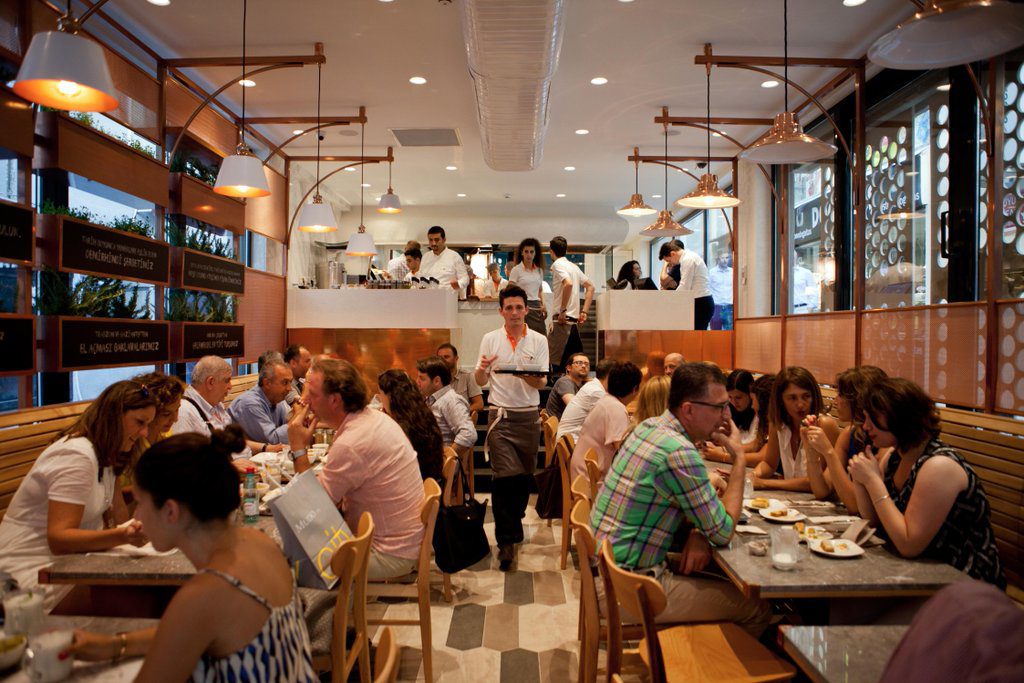 We figured if we could make it there, we could also expand the business everywhere in the world. And currently, business is going well!
Where do you hope to expand to?
We aim to launch our first location in New York City at the end of 2016. Then we hope to expand to Boston — because everyone likes Mediterranean food here. Gradually, we want to become a global player in the industry.
How were you able to open the restaurant so quickly?
We have five partners, and two of them have experience in the restaurant industry. One of them lives in Brooklyn, New York, and he knows how to deal with the fast casual industry very well. The other one has been working in Istanbul since the 1990s, so he also has a lot of knowledge and experience. We have all been friends for a long time, and know each other very well.
What is your role in the business?
I take care of the digital marketing and public relations aspects of the business from here in Massachusetts. I participate in weekly two-hour board meetings via Skype, during which we discuss and oversee the activities of the company. I also manage our social media platforms daily to attract and interact with targeted virtual communities and network users. We don't have thousands of followers right now; however, my goal is to gradually achieve superior customer engagement, website traffic and revenue by strategically exploiting all aspects of the social media marketing roadmap.
Have you faced any challenges while starting the business?
Doing the preliminary research was one of the most challenging aspects. When I'm in Istanbul, I visit the restaurant every day to engage with employees and customers. Whenever I go there, I learn something new about the business and industry.
What are your plans for after graduation?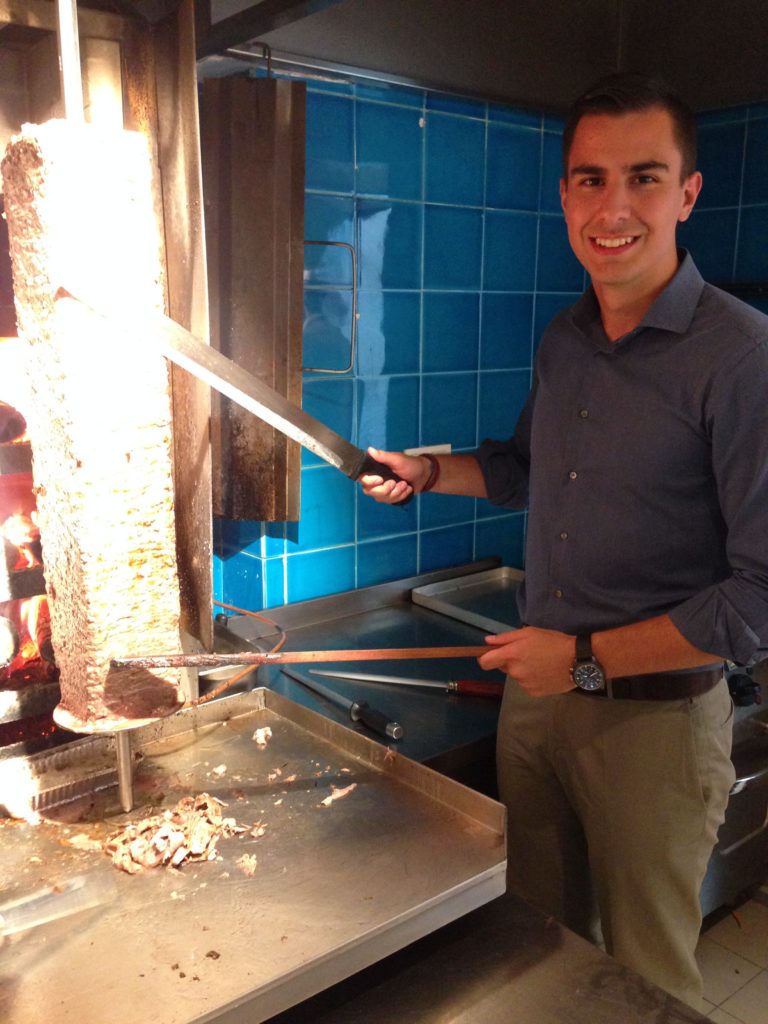 I really want to work at Lezzet Co. Doner full-time, since I feel like it's my newborn baby that needs attention and care. I will be in Istanbul until September to make sure I participate in every aspect of it, learning the intricacies firsthand. I am extremely excited to learn, create and build the business and "touch" everything during the process. As with most startups, the founders need to wear several hats to help the company thrive. However, I also want to get exposed to corporate culture in established corporations for a few years, so that I can apply it to my company. The skills I develop at different organizations would help me grow my company more confidently in the future. I will move to Shanghai, China later this year to work at Godiva Chocolatier. Godiva is the world's largest premium chocolate retailer, with plans to open 190 stores in China by the end of 2019.  
You mentioned that your entrepreneurship class prompted you to start Lezzet Co. Doner. How else has your Bentley education helped you with starting the business?
My teachings at Bentley have helped me in many aspects of the business, such as choosing the right legal structure, conducting market research, setting up a website, pitching investors and launching the business. We have excellent resources here at Bentley that everyone should take advantage of — including great professors and extensive databases to develop your business plan.

As a marketing major, I've taken marketing classes that have taught me how to analyze consumer behavior, conduct market research, learn about new product development, determine which customer segments are the best to target, etc. They have been extremely helpful.
Did you complete any internships while at Bentley?
I did internships in various industries: an investment banking internship at J.P. Morgan, a consulting internship at PricewaterhouseCoopers and a marketing internship at The Coca-Cola Company. I neither made much money nor enjoyed a full summer. However, each of them provided me great experiences. I found out what working for a particular company within a certain industry is really like. For example, at PwC, they taught us how to analyze a company's financial position from the bottom to the top. I also learned about their corporate-level strategies and how they actually make decisions. And at Coca-Cola, I learned everything about how their marketing strategy works.
What qualities do you think a person must possess in order to be a successful entrepreneur?
Entrepreneurship gives you the flexibility to do what you enjoy, yet you still need some qualities to thrive. Each entrepreneur might list different things, but from my perspective, self-confidence, time management and perseverance are the three crucial elements you need the most.