For the past few months, I've been studying abroad in Mannheim, Germany (read about why I chose to study abroad). It's a small city outside the major city Frankfurt — for those of you without a degree in German geography, that's less than a three-hour drive to France or Switzerland.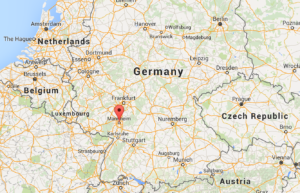 Mannheim is anything but the typical German city. It's a melting pot, and its Turkish influence is the reason my first action when I'm back in the United States will be to seek out a Donor Kebab.
And what's even better is that the outside of my dorm building is painted bright orange and my classes are held inside a castle. So yeah, my school rules . . . or at least used to.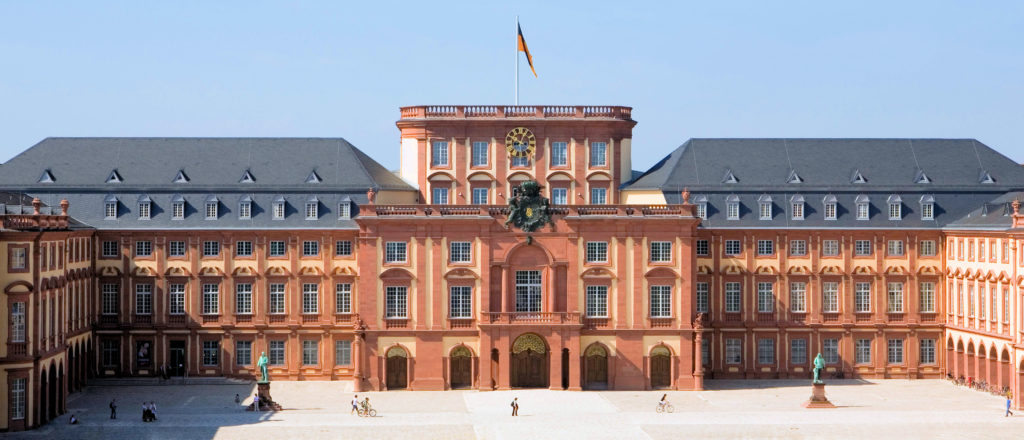 I settled in almost instantly into a city where the two largest retailers are Zara and H&M, and in a country where the average German citizen eats 192 pounds of bread each year.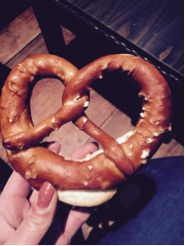 For anyone who has heard me speak Deutsch, we can acknowledge there are some stumbles and falls. But even so, I find everyone I talk to extremely accommodating. I suddenly had my go-to stores and carbs at my disposal, as well as the ability to complete purchases in English. This phase of my transition was a pleasant surprise and I immersed myself in this part of the Mannheim culture.
By contrast, the hardest transition I've experienced came a few weeks later — after my orientation period when classes began. And no, I am not talking about Deutsch 101, the language class we took during orientation designed to make international students feel more at home.
My hardest adjustment was taking something I was extremely familiar with — college courses — and having them taught in a completely different style.
For me the "study" part of study abroad was the most overwhelming, after being used to how Bentley University operates. These were the challenges I wasn't prepared for:
1. Registration Isn't Done in Advance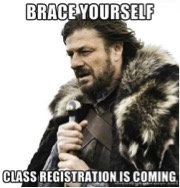 Actually, for exchange students at the University of Mannheim, it isn't done in advance at all. I was having first-day-of-school stress for all new reasons. This year I wasn't worried about trying to pick the perfect outfit that was casual enough to deceive others into thinking no thought was put into it. I also didn't worry about walking into the wrong room and having to sit through 20 minutes of a psychology class I'm not enrolled in before I realized my error. (And, yes, this did happen — and if you try to ask me about it, I will deny it.)
Instead I found myself anxiously trying to pick my courses during my first week of class. And, yes, I said During! I had grown accustomed to selecting Bentley courses what felt like years ahead of time and next thing I knew classes had started and the norm was to be completely unenrolled.
In Germany, I was simultaneously attending lectures while applying into these same courses.
2. Courses Are on a Lottery Schedule
For me — someone who loves having every little detail of everything planned out — waiting to hear which courses I got into was excruciating. Courses were assigned on the basis of a lottery. There was a few-day period when students applied into classes. Then, when the registration period was over, we heard which classes we could take and which we couldn't.
So naturally I applied to ALL the classes . . . just to be on the safe side.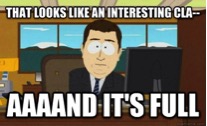 I got into some classes, got closed out of more, and scrambled to coordinate my constantly evolving course schedule with Bentley. I was fortunate to have an accommodating study abroad adviser at Bentley who had the patience I lacked during this process. How do I know my adviser had so much patience? She put up with receiving dozens of emails a day my whole first week of school — every email claiming to contain my "finalized" course schedule. (Christine, if you're reading this, bless your soul for putting up with me!)
In the end I registered for courses, I'm getting full credit for all of them and it all worked out — I just had to deal with a raised heart rate for a little bit. But that could have also been from all the German candy I stress-ate in the international advising office, so I won't fault the course registration process.
3. Class Attendance Isn't Mandatory
I heard from a lot of study abroad veterans that there would be larger lectures, day-to-day coursework wouldn't be assigned, and (most disconcerting) attendance was optional. Yet the accuracy of this advice was still a surprise to me once arriving in Germany.
On my first day of school, I attended a lecture with over 500 students in it. Yes, 500 — the same amount of students that live in all of Bentley's Trees dorm! It was then apparent why homework and participation could not be included in my final grade.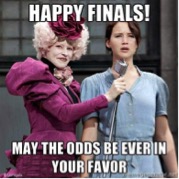 After attending my first class, I ran some errands downtown with a friend, made lunch in my apartment and then realized I had nothing to do!
I was used to being constantly busy with course work at Bentley and was now hit with the realization that the free time I was experiencing was going to mean having a lot more pressure put on me when finals come around. Especially because as an Information Design and Corporate Communications major, I haven't taken a traditional, sit-down exam in over a year!
4. Not All Classes are Taught the Same
At Bentley, I have become used to three hours of classes every week, broken up into one or two sessions. Abroad not all classes followed this rule. I found myself taking courses with all different time frames and course structures.
Of my four courses, only one course ran from the first week of school to the last week of school. All the others met anywhere between two weeks to three months between February and June.
Additionally, I found conflicts between meeting times of my classes due to irregular scheduling. One of my courses was taught by a professor flown in from Australia and met twice on Tuesdays for five-hour intervals in April. The two weeks this course was held interfered with my ability to attend other courses I was registered for. Never at Bentley have I ever had to sit down and weigh which class I should attend over another!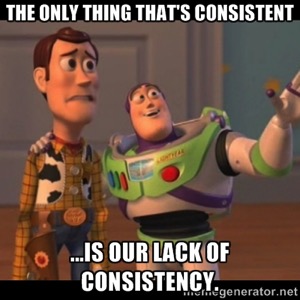 Additionally, some of my classes were lectures and some were taught in the same small, seminar-style found at Bentley. Two classes required presentations and active participation throughout the year, whereas others simply required completion of a final paper or exam.
In retrospect, what's hardest about study abroad is adjusting to a lot of "new." You can read every article about how another student overcame challenges, but will constantly be surprised by how your situation differs.
The most adaptable advice I can take from my experience is how sometimes you need to accept that you don't have control over a situation. The students who attended Mannheim never cringed at the registration process — nor did they stress out over finals from day one.
So relax. Enjoy yourself. And know that every challenge you face will make for a good story to tell when you come home!