Four years ago, I was counting down the weeks to move-in day at Bentley University, completely unsure of what to expect. In a desperate attempt to prepare for this new stage of my life, I read what felt like every page of Bentley's website, made packing lists, studied the course listings and determined which of the 100+ student organizations I wanted to join.
Looking back, I realize all that planning did me little good. I ended up switching majors, joining clubs that hadn't even existed when I was a freshman (like College Kindness) and creating a college experience I never would have imagined for myself at 18 years old.
Now that it's over, I wish I could go back and tell 18-year-old me to relax and embrace the change that comes with college. It's a time to expose yourself to hundreds — probably thousands — of new experiences that will shape the person you're becoming. It's important to be open to those changes.
As you prepare for this four-year journey, learn from my fellow recent graduates (members of the Class of 2016), who share what they wish they had known as freshmen:
Don't take yourself too seriously. College is really a time to get to know yourself and shed all the masks you put on in high school to fit in. So don't be afraid to try new things and make yourself a priority.
2. Nick Possi-Moses (Corporate Finance and Accounting, and Global Perspectives)
Try everything, but don't do everything. Spreading yourself thin hurts you in the long term; dedicating your time to your passions strengthens you.
3. Olivia Regan (Managerial Economics)
It's OK not to be perfect. It's OK to enjoy your time at college. Don't feel guilty about putting friends and memories first sometimes, because in the end that's what you remember most.

4. Deeksha Lal (Creative Industries)
Make sure to set multiple alarms if you have early classes. Unlike high school, mom isn't there to wake you up!
I wish I had known how useful and amazing the tutoring centers were from earlier on in my freshman year. Start early. Everyone wants to see you succeed and sometimes part of getting better at something means asking for help.
Whatever your major is or whatever clubs you join, don't ever fall into the pressure that you HAVE to be that to become successful or make money. Pick your path based on topics you enjoy, even if it's unpopular. You'll be more successful that way.
(And Fevry would know — he switched majors and created his own startup while at Bentley.)
7. Kendall Pratt (Economics-Finance and Global Perspectives)
Things almost never work out like you expect them to, but that isn't necessarily a bad thing. The best things come when you aren't expecting them!
I wish I had known that there would be a lot of times that I would be completely unsure — and that it was completely OK. I changed majors three times and everything turned out exactly as it was supposed to. Bentley gives you the time, the support and the resources to help you make the decisions that are best for you.
Don't worry if your roommate and you aren't best friends.
(But when picking your roommate, here are 3 questions students often ask.)
I wish I had known about the abundance of resources that are available at Bentley for everyone. Once I realized they were there, everything became easier.
11. Emily Hodgkins (Human Resources Management/Personnel Administration)
It sounds cliché, but I wish I had known how fast time passes while at school. Instead of stressing out about schoolwork and friend drama, I wish I had spent more time just taking a deep breath and enjoying the fact that I was in college. I started my full-time job yesterday and I already wish I was back on campus, hanging with friends and exploring Boston and Waltham.
I wish I had known the importance of studying abroad and all of the experiences you gain and the lessons you learn from it.
Get to know your professors and create relationships with them, because they are a great network to have.
I wish I had a greater understanding of how each class, each piece of my education, fit together. As a freshman, I dreaded classes that "didn't apply to my future." Looking back, I realize that I gained vital skills and life lessons from each of my classes and experiences at Bentley.
15. Scott Janovitz (Computer Information Systems)
I wish I had started taking advantage of the free shuttle to Harvard Square earlier to begin enjoying the city more.
I wish I knew that the first people you meet aren't necessarily going to be your closest friends, but that's why you should continue to always meet new people.
I wish I had taken the time to go to the Activities Fair first semester freshman year to learn about all of the awesome clubs and organizations Bentley has to offer. There really is something for everyone and I ended up finding some of my best friends in those clubs.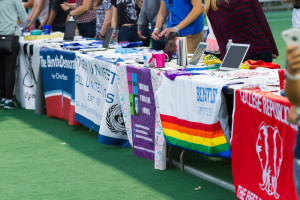 Enjoy your first two years and use them to find what you're interested in. Have an open mind to explore new topics or areas that you may have not thought about in high school.
I wish I had known how easy it is to talk to the professors. I wouldn't have made it through my statistics course if it weren't for the extra time I spent with my professor in office hours. They are eager to help and love seeing the extra work put in!
I wish I knew how important it was to have a strong GPA your first year. Those first two semesters really set the foundation for your GPA and it's so easy to let it slide because it's your first time away from home.
I wish I would have understood the value of Bentley's resources. When you leave the "Bentley bubble" it becomes quite clear the educational and professional edge you received.
22. Meg Foster (Economics-Finance)
College has much more of an independent learning dynamic than high school, and you really need to invest in yourself and strong study habits early on.
Give back in any way you can (like with Bentley's Service-Learning). It's a great feeling to leave college knowing you made a difference in your community.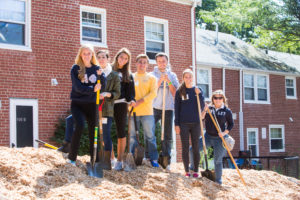 I wish I had known how important time management is. In college the work never stops coming in, whether it's from a class, job, sport or more. So if you can learn to keep yourself organized and prioritize work early on, you'll be ahead of the game.
25. Rebecca Jean (Human Resources Management and Services)
I wish I followed my heart and studied the major that I was passionate about right off the gate instead of following the crowd and wasting two precious years in a more popular major.
Ask for help with anything you need. Bentley has so many resources and people that want to help you succeed. It's OK to take advantage of them.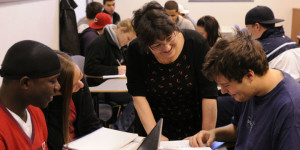 I wish I had known to really network with professors because they have a ton of connections that can be beneficial to you.
Meet with Academic Services early and often; it will help you ensure you receive all of the minors or the Liberal Studies Major you want and get everything you want out of your college experience.
29. Meredith Gorski (Finance and Global Perspectives)
I wish I knew that you will make plenty of friends and not to worry if all of the friends you make freshman year work out. You will make new friends even up until the end of your senior year and the genuine ones will stay with you beyond graduation!
Step out of your comfort zone. Nothing will go as you planned — but it will be 10 times better.
Tell us how can we improve this post?