Even with more than 100 clubs and organizations to choose from, sometimes a Bentley University student wants more. That's why the school makes it so easy to start your own.
The co-ed community service fraternity Alpha Phi Omega is a great example. Its Bentley chapter started a few years ago, when a group of freshmen looking for leadership, community service, and fellowship opportunities decided to organize a group that could fuel these passions.
After researching national organizations that might be a good fit for Bentley's campus, they started a campaign to colonize the fraternity here, developing practical, hands-on skills like organization, negotiation, and public speaking in the process. Today, Alpha Phi Omega at Bentley has more than 40 members working together to benefit the Greater Waltham and Bentley communities.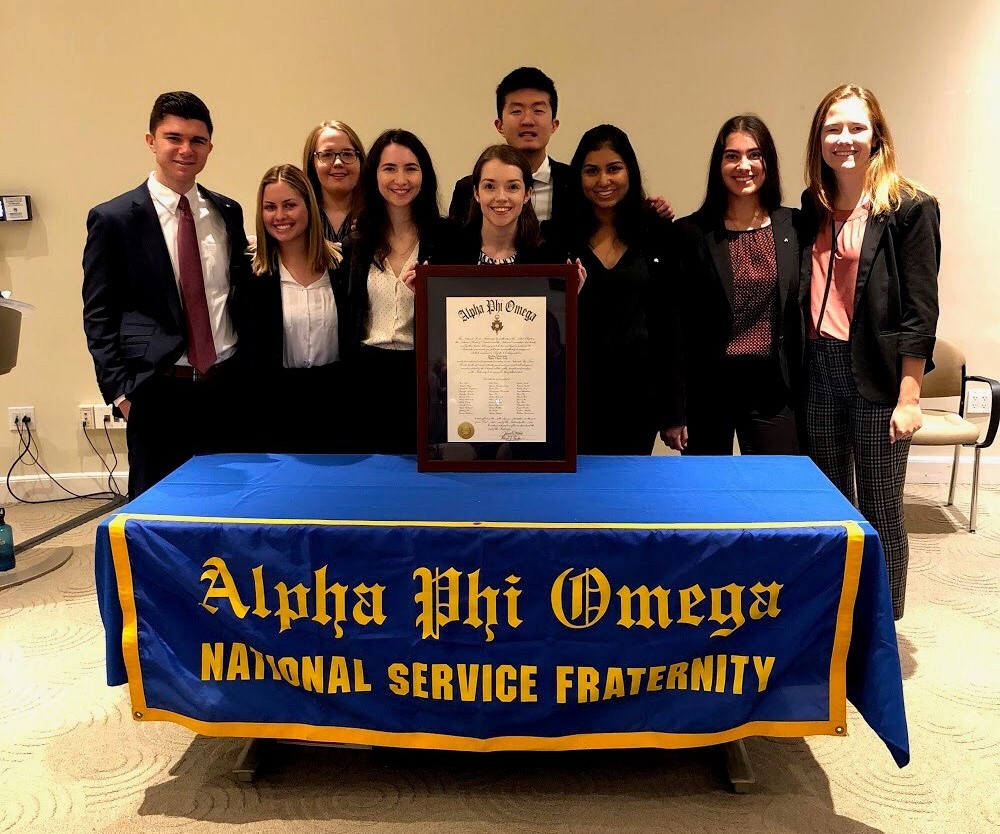 "Starting a new org on campus can help change the college experiences of so many students," says Alpha Phi Omega president Carolyn (Cara) Bouchie, "You'd be surprised to find out how many shared interests there are on campus, and a new org can help bring these people together."
Cara became involved with Alpha Phi Omega when it first began. She was elected chapter president after the original founders graduated and she continues to help it grow.
Now a junior, Cara has seen how joining an organization in college has an effect on a student's overall experience.
"Student organizations are an integral part of the college experience," she says. "Getting involved on campus is the best way to really get to know your peers and spend some time doing things you love."
Student life is a critical part of the Bentley experience, with students encouraged to feed their passions or explore new adventures through myriad clubs and organizations. Bentley's Student Programs & Engagement (SP&E) represents and supports current and new organizations on campus, seeking to "provide countless opportunities for student leaders to be engaged and develop leadership skills at Bentley."
SP&E has a prominent presence on campus, with a full-time staff and students who are often found in the Student Center. According to SP&E, nine out of 10 Bentley undergraduates are members of at least one organization, one in three are highly engaged in a student organization, and one in 10 serve on an executive board.
Besides developing communication, leadership and service experience, student organizations are a great way to develop community when many students are adapting to life in a new place.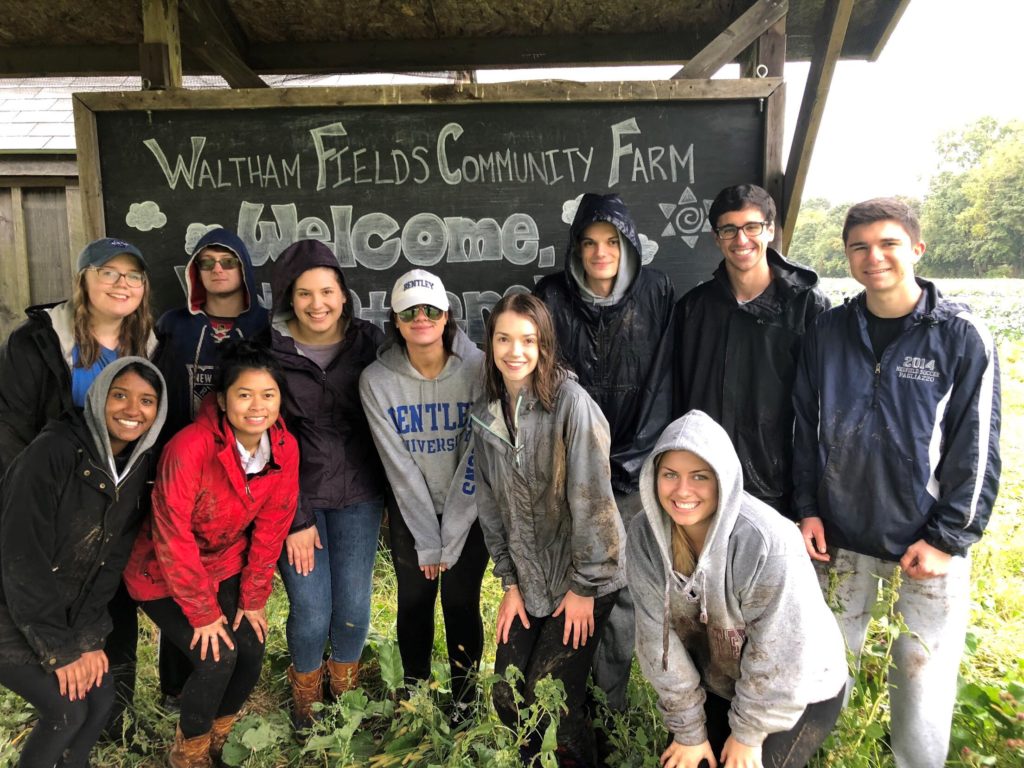 "Bentley has many different organizations to get involved in, making it easy to find something you enjoy," says Cara. "I have met so many incredible people through APhiO who share my passion for service, and they have become my second family."
Bentley's commitment to student life helps make your college experience everything you could imagine.
"If you have an idea for an organization that you think would benefit other students, go start it," says Cara. "I am so thankful for the students who started the process of creating APhiO, as I and so many others are benefitting from this org."
Tell us how can we improve this post?