Creativity, communication and leadership help Neyheymee Mondiere '23 build a career
Neyheymee Mondiere '23 is a Business Economics major, senior adviser of Black United Body (BUB), modeling director of the popular BUB fashion show and captain of intramural volleyball. Even with all these on-campus activities, she's found time to complete internships at EY and Mineral Tree — and pursue a successful modeling career. Here, she shares insights into her life at Bentley and beyond — leading teams, consulting with clients and walking the runway at New York Fashion Week.
Why did you choose to attend Bentley?
I loved my campus tour; it just felt like the right fit. That, in combination with the curriculum and student organizations, really appealed to me. But the biggest thing that pulled me to Bentley was the General Business Core exploratory program because I could get an overview of topics like accounting, finance, economics and marketing. I knew I wanted to do business, but I wasn't sure exactly what. It was nice knowing that I didn't have to immediately choose a major.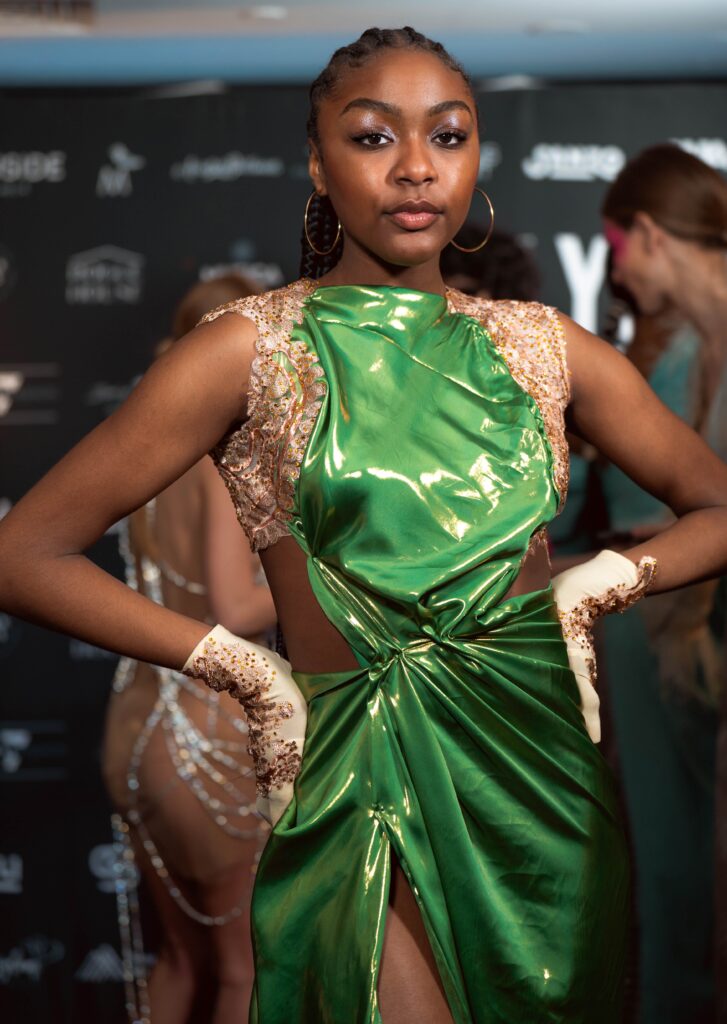 What led you to the Business Economics major?
I really liked the course Legal and Ethical Environment of Business [GB 110], but I wasn't sure how to build my career off that because I didn't want to go to law school. Then I took Principles of Microeconomics and Principles of Macroeconomics courses [EC 111 and EC 112] and I felt challenged, but in a good way, where I could put in the work and understand it. I wanted to learn about these theories and economic models, and it all started to make sense. Even so, I wasn't totally confident in what I wanted until I did my internship at EY.
After just one year at Bentley, you jumped into the EY internship. What inspired that?
I found the opportunity through the Bentley chapter of NABA (National Association of Black Accountants). They held a casual networking game night, and I sat at a table with a recruiter from EY. She told me about a rotational program called Launch; I applied, got accepted and rotated through audit tax and advisory. I really liked the consulting advice we presented to clients, so I looked at the majors tied to consultancy roles, which brought me back to Business Economics. The following summer I did another EY internship, this time as a business consulting-finance intern.
You found your niche in economics, but you still did a marketing internship in fall 2022. Why?
I'm the kind of person who wants to explore everything, and I was still curious about my creative side. I was on the marketing committee for Black United Body and liked it, so I did a remote marketing internship at Mineral Tree. I was able to work on Adobe and Hootsuite platforms, and I decided to minor in Information Design and Corporate Communication. But it was also very interesting for me to be able to just learn about what it's like to be at a smaller company – and I realized I like a bigger corporate culture.
You served as BUB executive secretary and you're currently senior adviser. Why did you say "yes" to these executive board roles?
I have been involved with BUB for all four years at Bentley, and serving on the e-board helps me play a bigger role in the organization and allows me to give back by sharing my experience and knowledge. Everybody on the e-board has different positions, but we all have a voice, and we all make sure that we are working cohesively. That's exactly why I wanted to be a part of it. We have done so much in terms of promoting Black culture — celebrating it and advocating for it. And it's so rewarding to see how far we've come.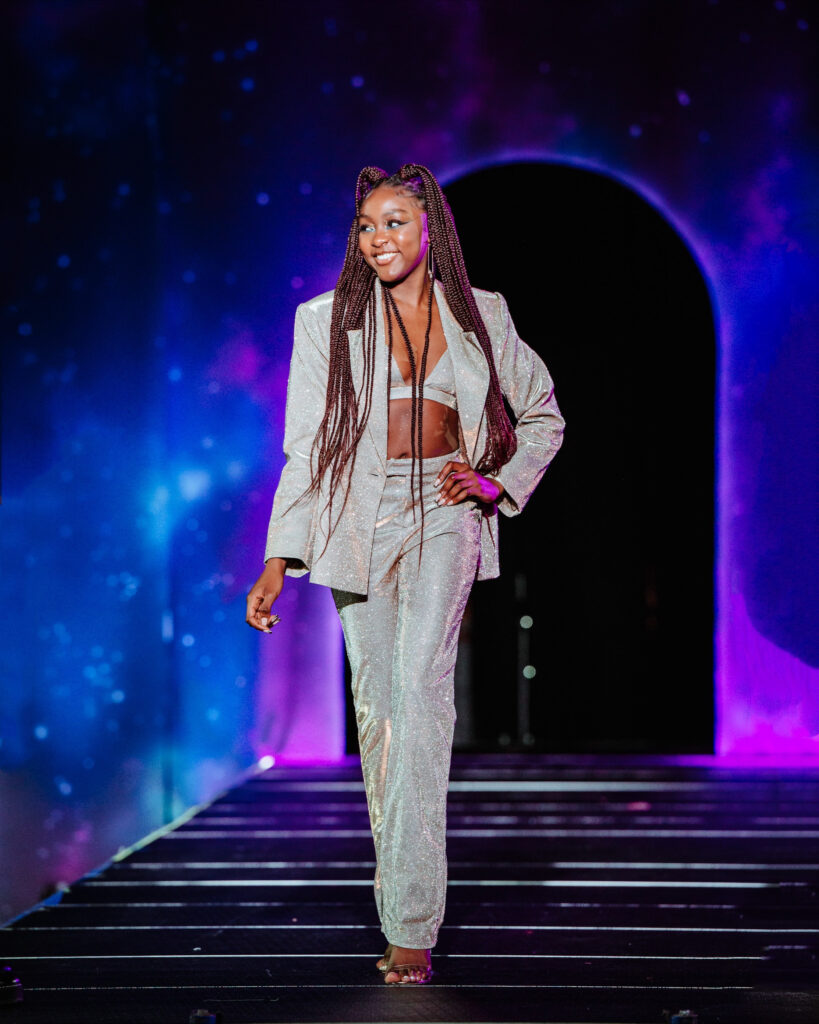 You were also modeling director for the popular 2022 and 2023 BUB fashion shows. What was that experience like?
I have this whole other side of me that I haven't talked about in terms of my professional modeling life. When the BUB President [Tyler-Gary Louis '23] asked me to be fashion show modeling director in 2022, I was a little timid at first because I would be guiding over 30 models, yet I didn't have any personal experience. Because of that, I decided to develop myself first so I would be more qualified.
I started as a freelance model, doing some shows in Boston, and found out that I loved it. And I could now teach BUB models how to confidently walk the runway and get them up to speed about what it's like to be in a show. I also put together choreography for every scene and curate the music to make the fashion show a memorable experience for everyone. Being in a leadership position is No. 1 about communication and 100% about problem-solving — because not everything goes the way you expect it to go. But it's so amazing to see all our training and hard work pay off the night of the show in front of a sold-out crowd. 
You walked in New York Fashion Week (NYFW) in February 2023. What was that like?
The NYFW opportunity came about because I asked to walk for a designer named @sabrinaodesigns on Instagram. She is a local Boston designer, but I saw she was showing her designs at a production called Runway7 in New York Fashion Week.
The experience itself was an amazing opportunity to get a taste of the modeling industry outside of Boston. It was crazy being backstage and such an incredible moment for me to give my best walk on such a big production. I met so many photographers, talented models and other designers that I can really hold on to for the future.  
Modeling, internships, college. What's next?
I plan to continue being a freelance model, and I also accepted a full-time offer from EY for a business consulting finance position. During my internships it was so cool to see the interaction between EY and the client, and how we could provide direction and work together toward solutions. It was very communication-heavy, and I liked that. That's what makes it so dynamic and interesting for me.
At Bentley, I've done so much communication and organizing through my coursework and in leadership roles on campus. All those group presentations (especially using PowerPoint) prepared me to work on a team and organize data into something cohesive and digestible for clients. I like to voice my opinion, but also make sure I hear other people's opinions. Those skills are so important, especially in a consultancy role. I'm always trying to help people get to where they want to be.
Tell us how can we improve this post?