By Jaclyn Leduc
I cannot begin to tell you how many different dreams and aspirations I had growing up. I wanted to be a police officer, then a Marine, then a marine biologist, then an actor, a dancer, a teacher, a writer — the list goes on. I have undoubtedly made up my mind as many times as I have changed it.
Although this may not be the case for everyone, it seems that the majority of people go through the exact same thing that I did. There is so much pressure when it comes to answering this question of deciding what to do with your life. Imagine the feeling as a junior in high school, trying to decide what you're going to do with the rest of your life. That kind of responsibility is not a light load; as a young person, it can be quite overwhelming. All of a sudden, as a senior in high school I didn't feel like I could have dreams anymore. I felt as though I had to make a concrete decision today.
Stop Looking
I went into my freshman year of college planning on studying journalism at my local community college in Manchester, NH. I thought that my love of writing meant this career was perfect for me. Over time, I began to realize that I could not picture myself following this career path. It was a horrible feeling. I thought I had it figured out, but it turned out that I hadn't.
It got to the point where I would do anything to get a grip on my future. I took online surveys, I talked to a career counselor, but nothing was helping to bring me to a final decision. I knew that ultimately the decision came down to me; nobody else could make it for me. Eventually, I gave up and stopped looking. I thought that maybe if I stopped searching for the answer, the answer would come to me. That was the best decision I could have made.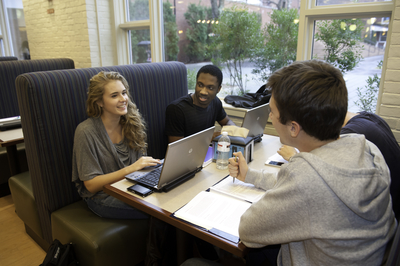 The pressure went away. I stopped stressing about tomorrow and started focusing on today. It didn't matter that my future was not planned out step-by-step because I began to realize I had nothing but time. Without the stress, my mind cleared, and I was able to start seeing the future ahead of me. It wasn't until the end of my freshman year that I saw myself in business, which is when I decided to transfer from Manchester Community College to Bentley. The thought had crossed my mind long before, but I pushed it back because I thought I was too creative to be interested in a business degree.
Embrace the Uncertainty
What I didn't realize at the time is that I was limiting myself with that mentality. Now that I am at Bentley, I've come to find that my creative mind is exactly what led me to business, and I know now that it is precisely what will help me to stand out.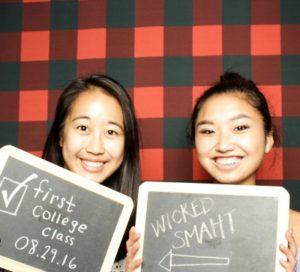 So, to any freshman that feels lost, I have a recommendation: Don't let it worry you. You are young — this is the time to be a little lost. Remember that there is no right or wrong answer to discovering the best life for yourself. Don't limit yourself by trying to fit into the career that you think you belong to. You may be surprised to see how much you are actually capable of.
If you find something that inspires you and makes you happy, run with it! If you then realize that it's not for you and change your mind months later, that's okay too. No one is expecting you to have all of the answers right this second, so give yourself some time to figure it out. And please believe me when I say, you will figure it out.
Tell us how can we improve this post?